Your Favorites – The Most Read Posts of 2021
This is a list of your favorites, the most read posts of 2021. When I ran the numbers I was surprised but not too surprised to see what were favorites! Because they were favorites of mine too!
In no particular order …
Favorite 1 – Frame Makeover and Repurpose
Leave no ugly frames behind! Learn how to clean them and repurpose them for your home in this post.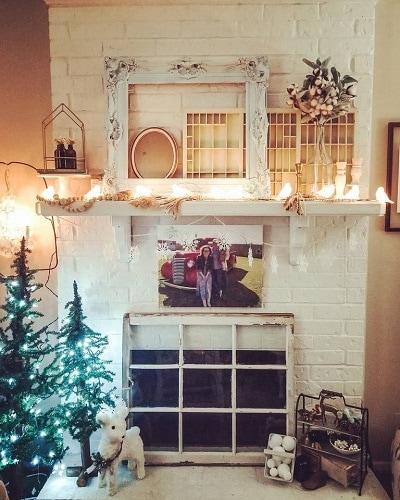 Favorite 2 – Pie Safe Makeover
Makeover a pie safe with Dixie Belle Paint and this super easy distressing technique in this post.
Favorite 3 – Back To School Decorating
Get those picture taking areas ready, the boo-hoo breakfast decorated, the welcome back teachers party set up with this post. As a bonus reuse the bells for Christmas decorating!!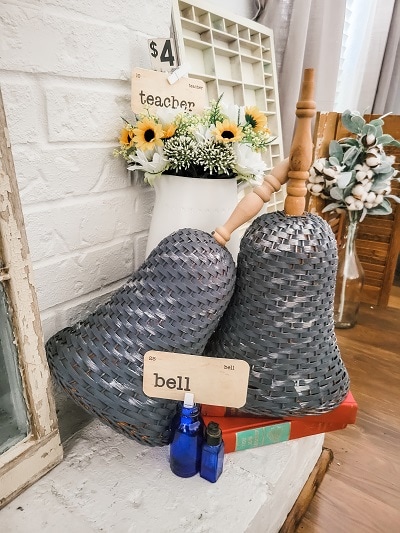 Favorite 4 & 5 – Your Coffee Is Ready
I'm thankful for readers who take their coffee as seriously as I do! Set up a coffee bar in a small space with an upcycled shutter in this post and this one.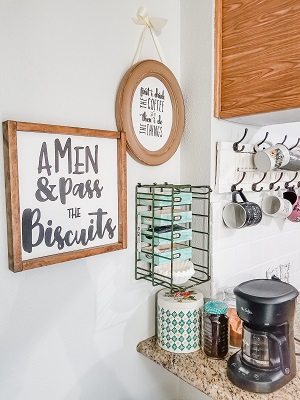 Favorite 6 – A Fall Mantel in Pastels
Lots of DIYs on this fall mantel done in soft shades of pastel colors.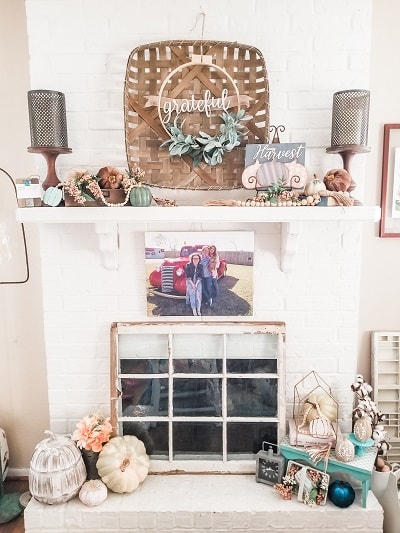 Favorite 7 – Miniature Envelopes
I used these for our advent calendar but they can be used year round for gift cards, money, and small notes! I displayed them on this repurposed mirror stand.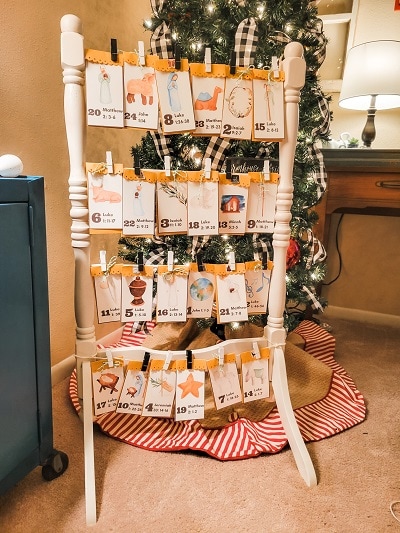 Favorite 8 – Make Your Own Christmas Star
Lots of Christmas stars were made to adorn Nativity sets! If you missed your chance, make one now to get ahead for next Christmas!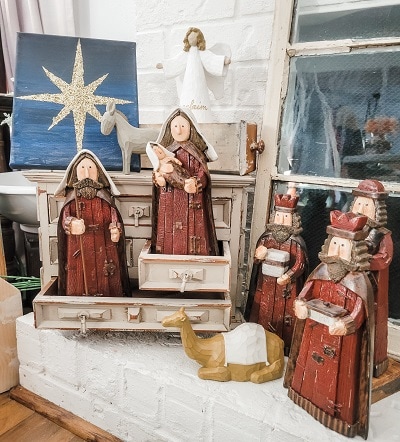 Favorite 9 – Bicycle Rim Spider Rim
Switching gears or holidays – grab a rusty bicycle rim and string to create a spider web!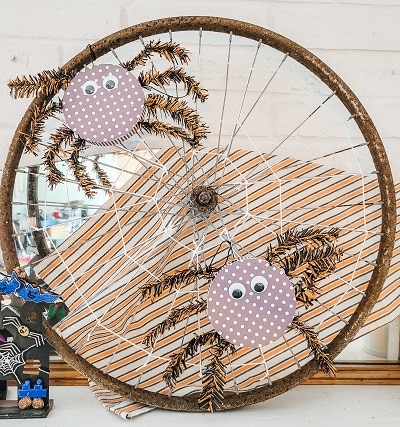 Favorite 10 – Are you firkin kidding me?
That never gets old. Head to this post to see a popcorn bucket turned firkin turned fall centerpiece.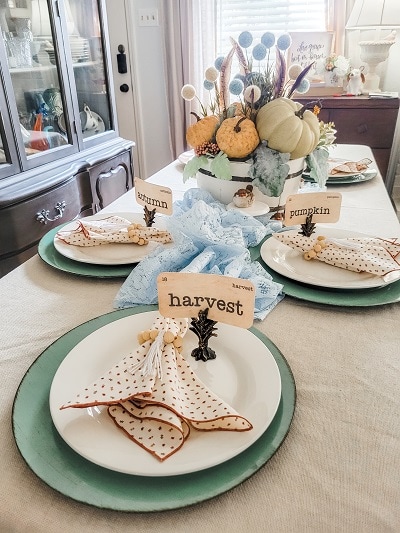 Looking Forward To 2022
I cannot wait for 2022 and what is in store for the Fifth Sparrow No More! I have big plans for us to learn, grow and discover even more!