Back To School Decorating
It's almost that time. Time for lazy pool days to end, the sleeping in to cease and vacations to stop because it is almost time to go back to school! And now is the time to do some back to school decorating. Whether it is for porches or mantels to take those all important first day of school pictures in front of. Or for a back to school party or the boo-hoo breakfast for the first day of school. Or you could use these ideas for an end of school celebration or graduation party. I have you covered with easy DIY projects to decorate your home or party for back to school, end of school, or graduation!
Vintage Style Chalkboard
A chalkboard is necessary vintage school decoration! I don't think many schools have chalkboards anymore. They all seem to be replaced with whiteboards, but what is the fun in that?!! I found a vintage children's chalkboard in an antique store but was too cheap to purchase it knowing I could recreate it!
Supplies I used to make my vintage style chalkboard – the first piece of my back to school decorating
Stencils – I used these letter stencils from the Dollar Tree and number stencils I found on clearance at Hobby Lobby, they were actually in with the door mats!
White Craft Paint and a foam brush
Chalkboard Contact Paper (yep, I wanted this to be super simple!) and scissors
Painter's Tape
I used the wooden backing from this frame but you can use any thrift store frame and cover the existing print with the contact paper! Find out what I used that gorgeous frame for here!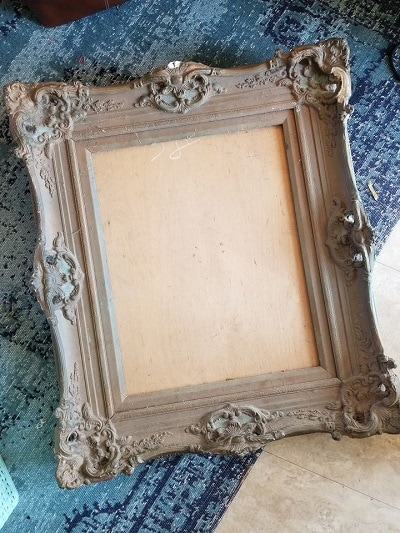 Start by cleaning your wood base really well and removing any hardware. The contact paper sticks better to a clean surface. Turn your contact paper over and mark by the very helpful straight lines where to cut.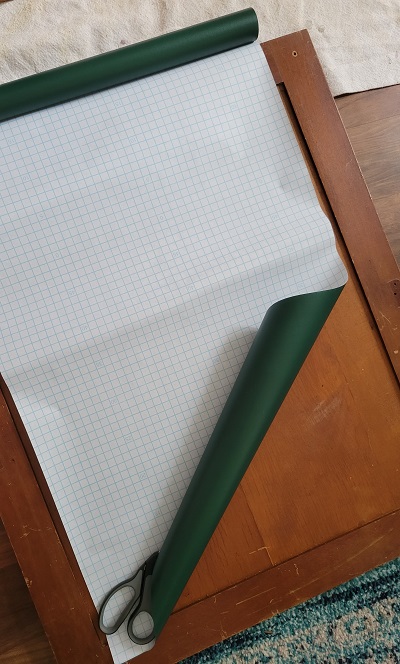 Stick to the base smoothing as you go. My wood had a seam running through it so it was impossible to get it smooth but I think it adds character (at least that's what I'm telling myself!). If you have any trouble with it sticking mod podge helps stick it to the surface. Just use a small amount on the back, none is needed on top of the contact paper.
I used my paper trimmer to cut my stencil page into strips so I could line them up at the top of my chalkboard.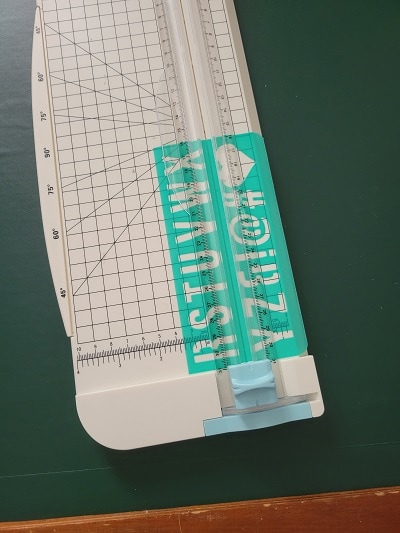 Then using painter's tape I adhered them to my chalkboard so they would not move while I dabbed white paint into the stencil.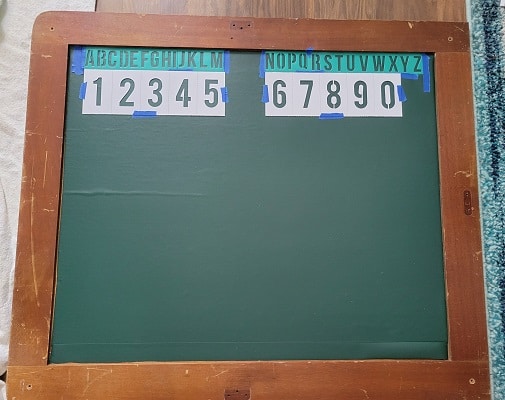 Vintage School Bells
My favorite part of Little House on the Prairie is when the teacher steps outside the door and rings that big bell and says so sweetly school time. AND they all come running! EAGER for school. I made these with the small hope I could sweetly ring them and my daughter would instantly become a Laura Wilder and not a Nellie Oleson in the morning! Big dreams y'all, big hopes! HAHAHA!
Supplies I used to make my vintage school bells – the next piece of my back to school decorating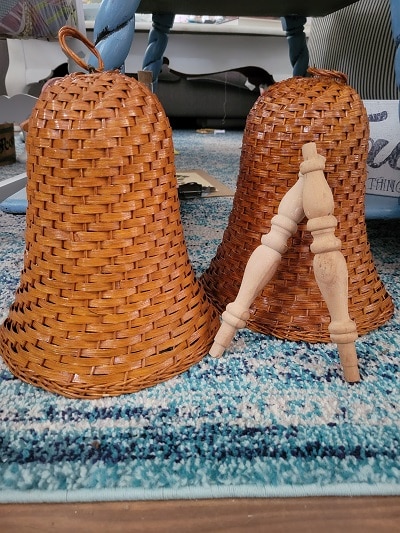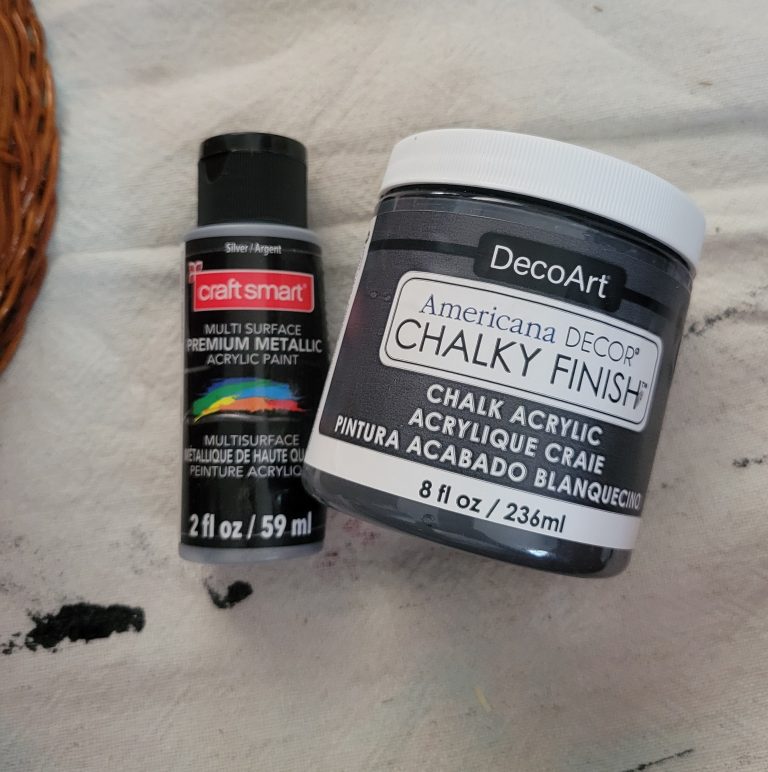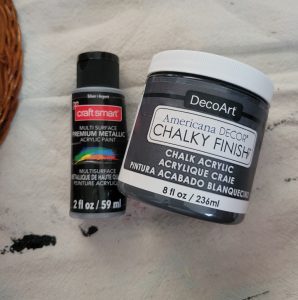 I needed to place the spindle through the top of the bell for the "handle". I drilled holes in a circle around the top of the bell where the hanger was located. It was woven together very well which is why I needed the drill, your bell might need less power to create the hole.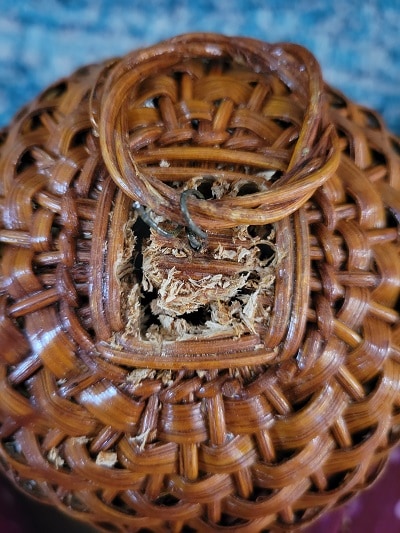 After drilling the holes I covered the entire bell with relic grey. Afterwards I dry brushed silver metallic on. In retrospect it would have been so much faster to spray paint the bells but I did not have grey spray paint and changing out of pajamas to head to the store seemed too much of an effort. I guess I could have stayed in my jammies and went to Walmart …
Insert your spindles or wooden pieces for handles. Mine fit tightly in the holes I created and did not need glue or attachment.
Back To School Decorating Ideas
A few ideas of things to gather for your back to school mantel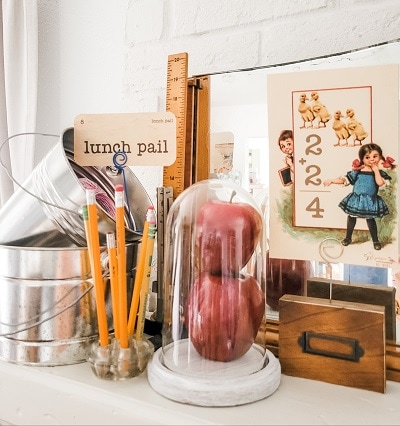 The Finished Back To School Mantel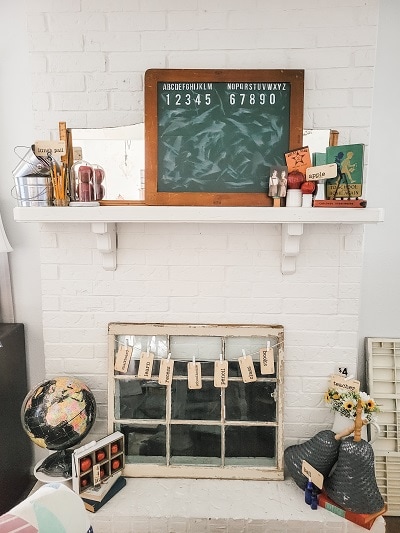 The chalkboard turned out amazing if I do say so myself! Here is a closer look at that!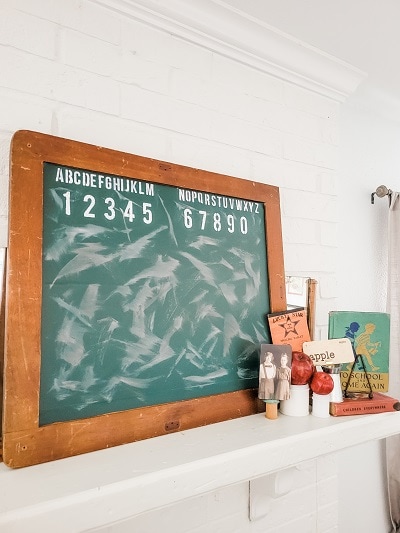 The teacher bells turned out better than I thought they would! I had my doubts as I was dabbing paint in all the nooks and crannies of the wicker – I was definitely having some Nellie Oleson moments of my own! But now I feel all Caroline Ingalls about them!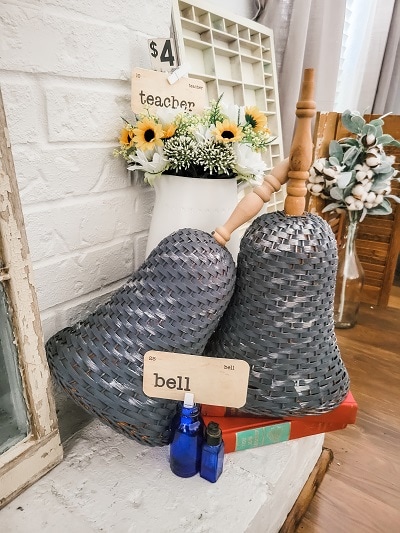 The other side of the hearth features a display of apples in a small soda crate (but I think teachers would rather have caffeine than apples … haha), a vintage globe and a flashcard in a flower frog.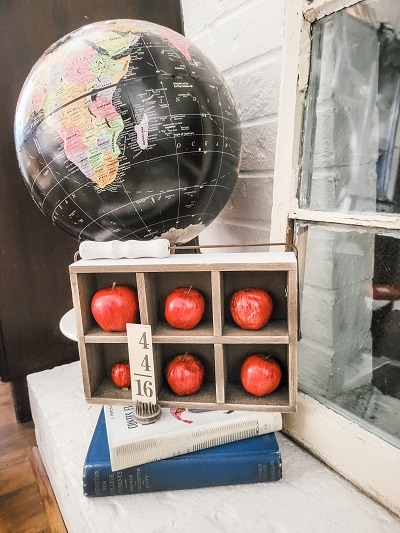 Before You Fly Away To Decorate For Back To School
Pin any of the images to Pinterest so you can decorate that mantel or porch for back to school pictures. Plan a celebratory back to school party and use these ideas for your decorations. Host a boo-hoo breakfast for your mommy friends and use these ideas to decorate easily and simply! Hover over any picture to save the pin to your Pinterest account. So easy!