How To Paint A Christmas Star
My Nativity set is pieced together from a multitude of sets – the animals from one, the angel from another and the wise men, Mary, Joseph and Baby Jesus from another. I believe the shepherds have come and gone to tell others of Jesus' birth. This is because I cannot find them anywhere – they might be back in the fields with their flocks by now. So while I look for the shepherds I created my own Christmas star for my Nativity and want to show you how to paint a Christmas star of your very own.
Paint Your Canvas Ombre
Ombre isn't complicated, I promise. Well it might be but my method is not. And a disclaimer, I am not a trained artist, I am a well let's see if this works artist 😉 so this is most likely not proper and will make someone gasp.
Ombre On Canvas Technique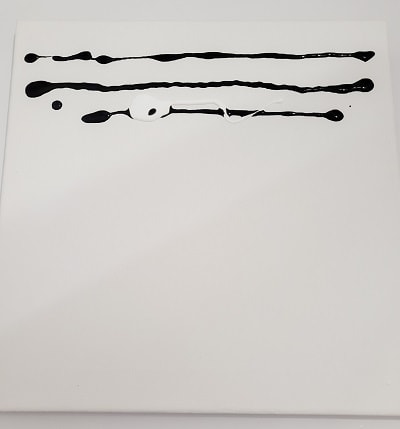 Black & White Paint First
Squeeze a line of black paint at the top
Squeeze a line of black with two dots of white in between your black and your navy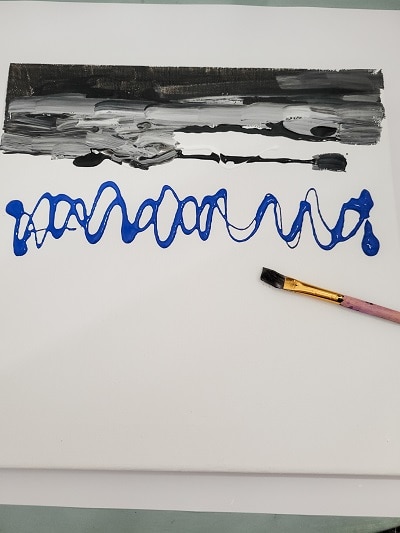 Navy Paint
Squeeze a line of navy paint a third of the way down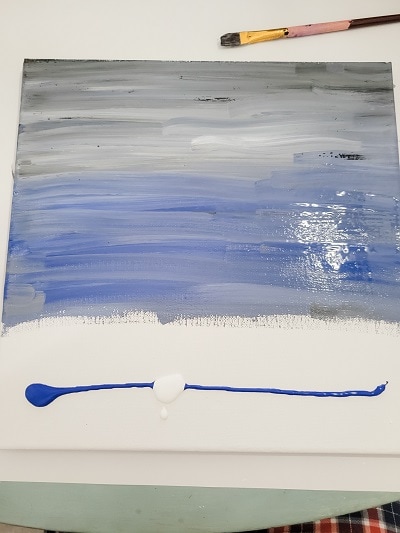 Navy & White Paint
Squeeze a line of navy with two drops of white paint near the bottom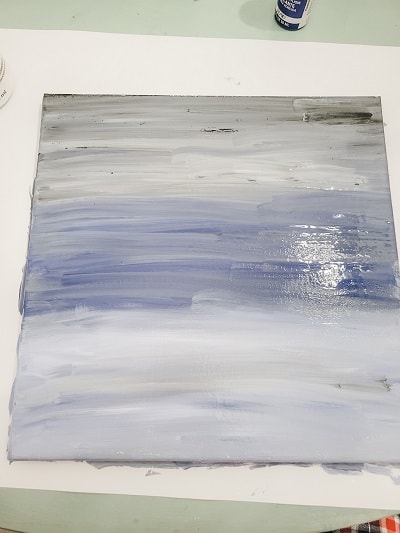 Blending _ Karate Kid Style
Using your paint brush and wiping it often with paper towels drag the colors across your canvas. Do not go up and down only straight across (that's a bit of Karate Kid for you!)
A Christmas Star For Your Canvas
Create A Christmas Star On Your Canvas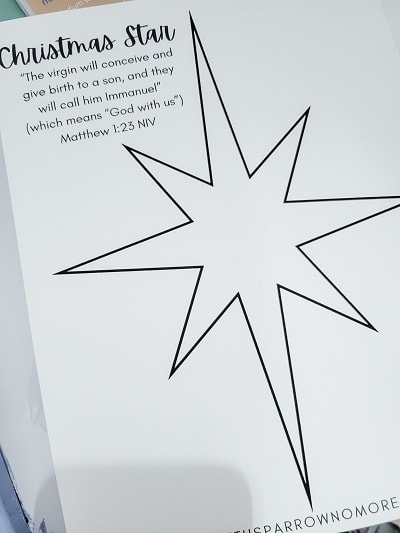 Christmas Star Stencil
Print the Christmas Star stencil on cardstock – the printable is above!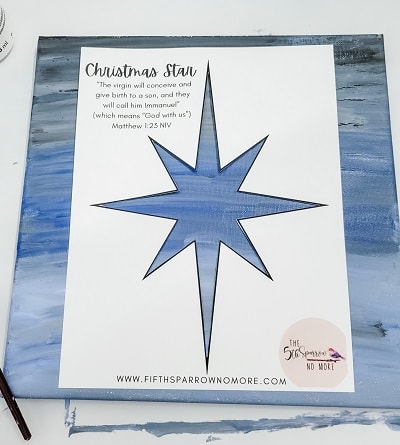 Prepare Your Stencil
Cut out the inside of the star and lay on your dry canvas.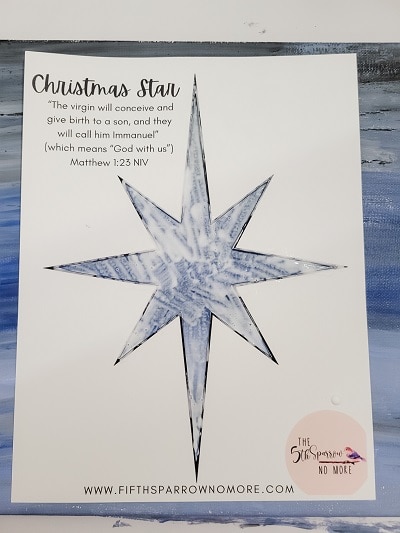 Mod Podge or Favorite White Glue
Apply mod podge inside your stencil.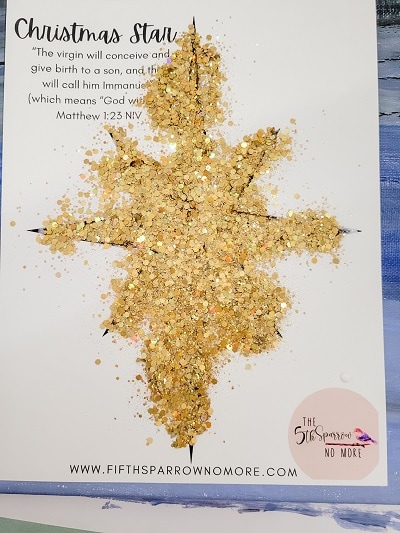 Glitter Time!
Shake glitter on to your mod podge.
Remove the stencil carefully.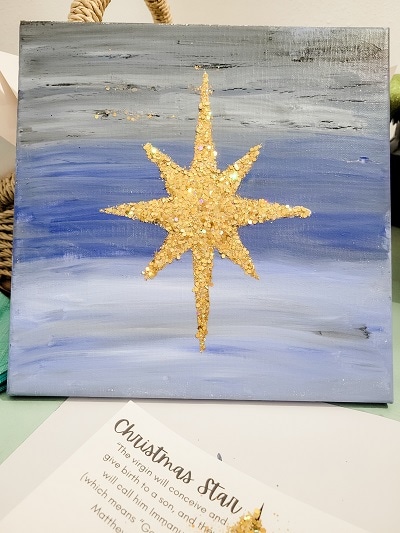 A Finished Christmas Star
Let dry. Knock off any excess glitter with a paintbrush or with your hand gently.
You Might Also Like These From Twigs & Fluff
Your Painted Christmas Star in Your Nativity
Display your Christmas Star above your Nativity. Use an easel, hang it directly on the wall or use a rake head (I talk more about using a rake head for decor here) for a small shelf for your Christmas Star to sit on.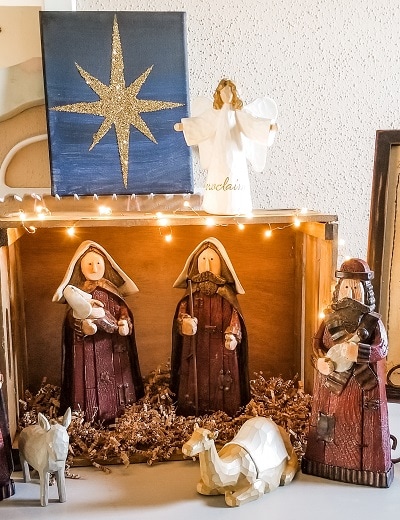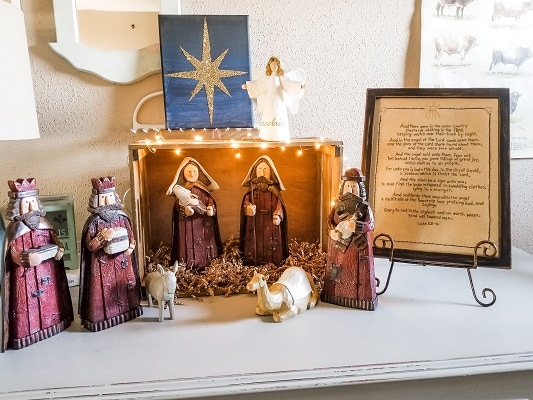 You can also use an easel to hold your Christmas Star. Here I placed the Nativity set in an upcycled repurposed jewelry box. When setting up your Nativity think outside the stable or creche!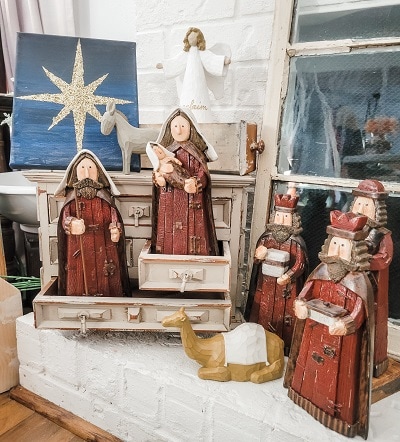 Before You Fly Away To Paint A Christmas Star
Pin any of the images to Pinterest so you can create your own Christmas Star for your Nativity – hover over any picture to save the pin to your Pinterest account. So easy!
Christmas Inspiration Hop
Thank you Julia with a It's a Loverly Life for hosting this Christmas inspiration blog hop! Please visit each of the ladies linked below for more Christmas ideas!