Make Your Own Miniature Envelopes
I want to show you how to make your miniature envelopes. I've seen these referred to as a coin envelope size and we are going to make them from larger 6 X 9 envelopes. I came up with this tutorial out of desperation for the advent calendar. Small envelopes are hard to find or the stores want way too much money for a small package of eight, meaning I would have to buy three. I would rather spend my money on the treats that go inside!
The girls and I love a countdown to Christmas, or advent calendar. It truly is something I love to put together for them. Shopping for small gifts, candy and creating "coupons" for special outings was something I did most of the year as I shopped for holidays year round.

Advent Calendar Filler Ideas
Create Coupons for Outings

Pajama tour of Christmas lights with hot cocoa and popcorn or cookies (wear your pajamas and seek out the best Christmas Light Displays
Watch a Christmas movie, this usually comes with movie snacks and root beer floats
An ice cream, coffee, or dollar store date

Something to eat

These chocolate coins are favorites of my girls
Fold a packet of apple cider or hot cocoa in half for the miniature envelopes
Money to buy the "forbidden" snack in the lunch line!

Something Digital and Fun Odds & Ends
Make Miniature Envelopes From Big Envelopes
Making Miniature Envelopes – Step by Step
Cut the top of the envelope off – line the bottom of the envelope up with the 7-inch marking on your paper trimmer.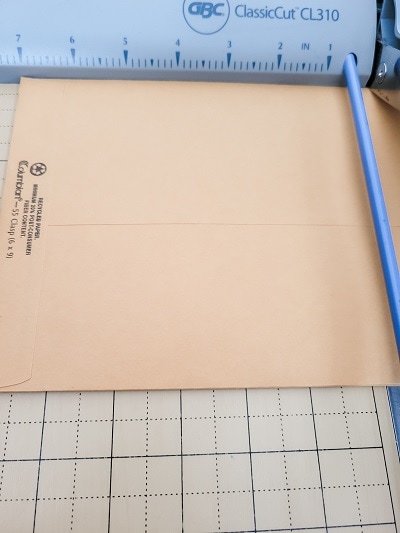 Cut your envelope in half – this cut will be at 3 inches.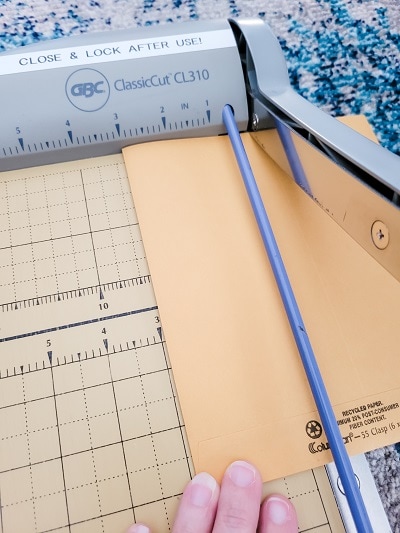 Using your adhesive runner apply a line of adhesive along the open side of the envelope. Press shut. I found liquid glue is not too great for this project. With adhesive tape you can control where the seam is. With liquid glue it would squish into the envelope sealing it shut. And how could you possibly put treats in your envelopes!?!?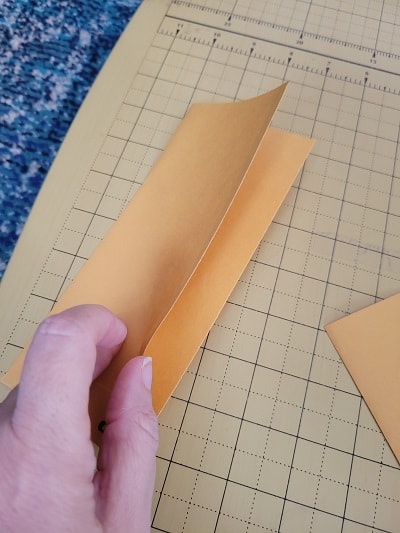 Punch a decorative border at the top of your envelope. I found if I started on the right side by placing my envelope one scallop in and then moved it to the left side and placed it one and a half scallops in it cut it perfectly. See pictures for visual explanation!
Fold this scallop border down one inch.
Closing your envelope –

Punch two holes side by side and tie twine through the holes
Staple closed and place a sticker over the staple.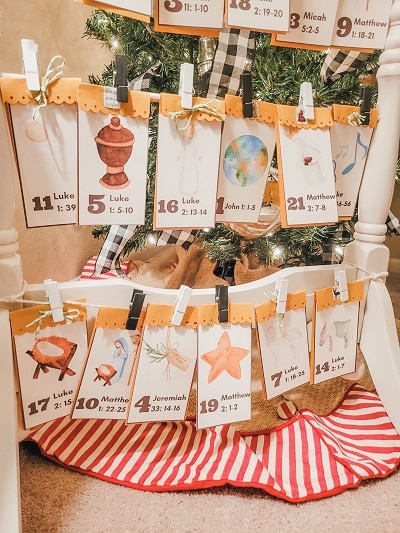 Save This Miniature Envelope Idea!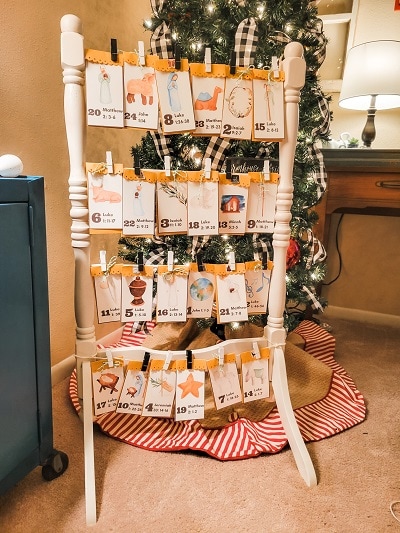 Make sure to save these miniature envelopes because they are not only good for advent calendars and Christmas countdowns but they are good for a gift topper, a gift tag, or for small gifts at other holidays!