How To Fill A Glass Cloche For Every Season
How do I fill a glass cloche for every season and for every day decorating? Well the sky is the limit! Technically the glass sides of your cloche are the limit but you get what I am saying, right? But maybe I am getting ahead of myself. Let's first talk about what a glass cloche is and then how to fill a glass cloche for every season!
What Is A Glass Coche?
Cloches are also known as bell cloches, glass domes, or bell jars. The word "cloche" is derived from the French word for "bell". Originally used to protect plants from the cold and frost they are now used for home décor.
Glass Cloches To Fill For Every Season
Click on each picture to be taken to Amazon to see more detail and purchase. Thank you for supporting The Fifth Sparrow No More. The Fifth Sparrow No More is a participant in the Amazon Services LLC Associates Program, an affiliate advertising program designed to provide a means for sites to earn advertising fees by advertising and linking to Amazon.com.
A Glass Cloche For Every Season
Fill A Glass Cloche For Spring
Fill a glass cloche with a stack of these aged terra cotta pots and vintage seed packets. It gives us all the Spring gardening feels! I also used a cupcake holder to add height and a brass candlestick.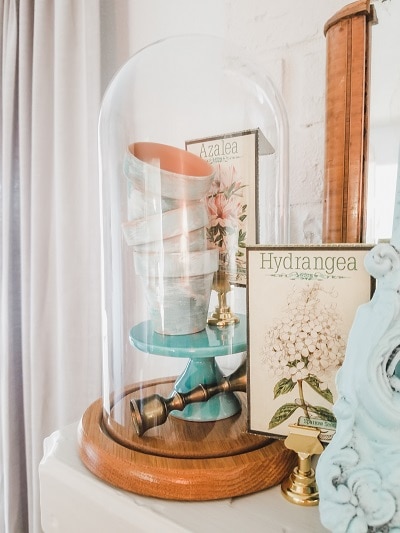 Use a short glass cloche to tweet about the joys of Spring. Fill the cloche with a vintage look bird cut out, wooden garland and a small glass jar.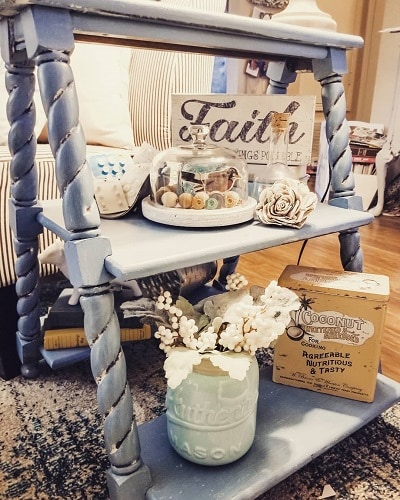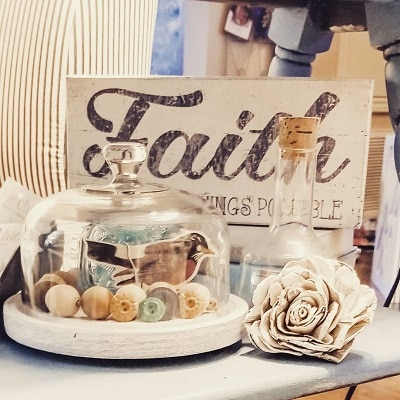 Use the unexpected as a cloche! In this vignette I used a lampshade that I had removed all the fabric from. A vintage bird book, because I love to use books in my decorating, ceramic birds and a nest chirp Spring.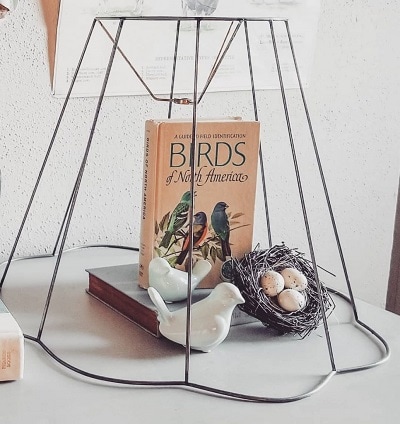 Fill A Glass Cloche For Summer
A repurposed frame holds this vignette with a glass cloche. The contents scream Summer and include a vintage flashcard of a playground, an old calendar page rolled up and reproductions of tickets to a county fair. Happy ducks, an old factory bobbin and an etiquette book complete the coffee table tray.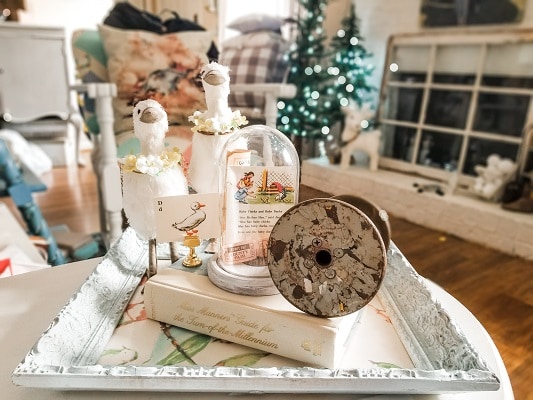 But Summer must come to the end when we head back to school. This cloche holds a stack of apples. Vintage inspired school themed flash cards, pencils in a flower frog, and metal buckets that are now lunch buckets thanks to the cleverly placed flash card complete this part of the back to school mantel.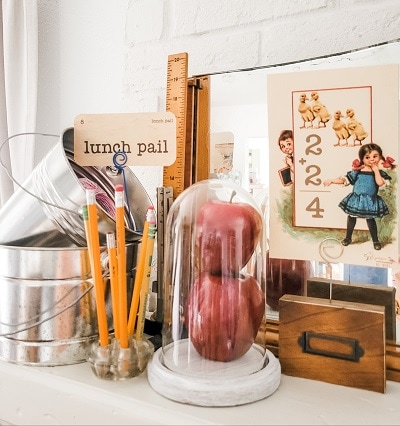 Fill A Glass Cloche For Fall
For Fall there are so many options! Here are some ideas to fill your glass cloche with –
stacks of small pumpkins
create a small vignette with glass bottles and attach these specimen labels, skeleton bones, and spiders
or use sunflowers and fall berries to create a miniature arrangement
I turned my glass cloches into ghosts with the easiest and cutest project. I displayed them on my not spooky Halloween mantel. Just imagine the personality you can give these!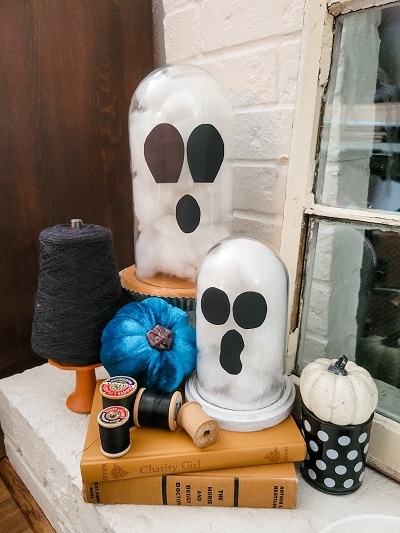 Fill A Glass Cloche For Christmas
A tall glass cloche is turned into a Christmas tree Winter wonderland on a budget! Because who doesn't love decorating for the holidays on a budget? White cotton batting and bottle brush trees from the Dollar Store is all it takes to create this. It is easy on the budget and an easy cloche to put together for a Christmas decoration!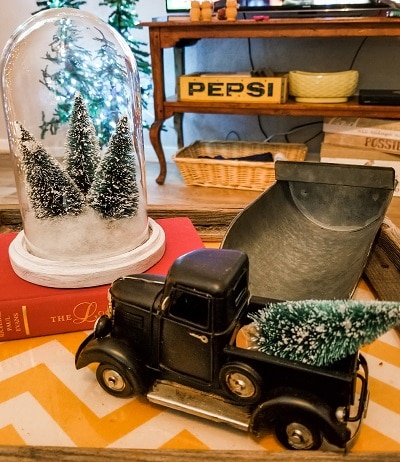 This glass cloche is a simple look for a vintage farmhouse Christmas! A sweet vintage Christmas card is paired with an ornament so as not to take away the focus from that adorable card! Other pieces in this vignette are a merry flash card, more vintage Christmas cards, and a old toy taxi hauling home the family Christmas tree!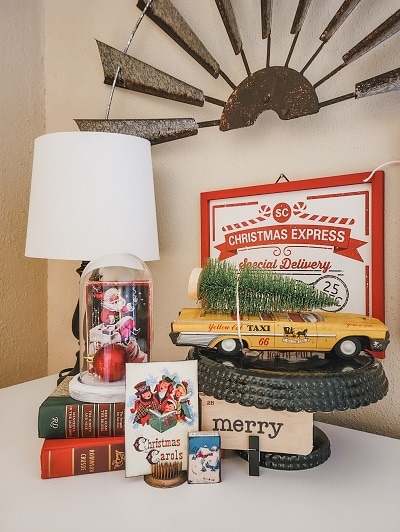 Before You Fly Away To Fill A Glass Cloche For Every Season With These Great Ideas!
Pin any of the images to Pinterest so you can fill your glass cloche for every holiday, for everyday and for every theme – hover over any picture to save the pin to your Pinterest account. So easy!