Pink And Gold Pumpkins For Beautiful Fall Decorating
Pink and gold pumpkins for beautiful fall decorating are going to be your best decision! Keep reading for ideas on how to incorporate them in your fall décor and where to purchase them!
Are There Real Pink Pumpkins?
Yes! Glory be and I am always hunting for the elusive real pink pumpkin but faux pumpkins is easier to find!
Pink pumpkins are a newer hybrid variety that has light pink to somewhat orangey-pink deeply furrowed skin with a thick stem and deep orange flesh. They're grown from Porcelain Doll pumpkin seeds.
And Gold Pumpkins?
Not unless you are Cinderella will you find a gold pumpkin in the pumpkin patch!
Pink Pumpkin Ideas For Beautiful Fall Decorating
Pair pink with copper! It creates a lovely rose gold feeling and who doesn't like a little bling? I used both copper, blush and bashful on this fall mantel.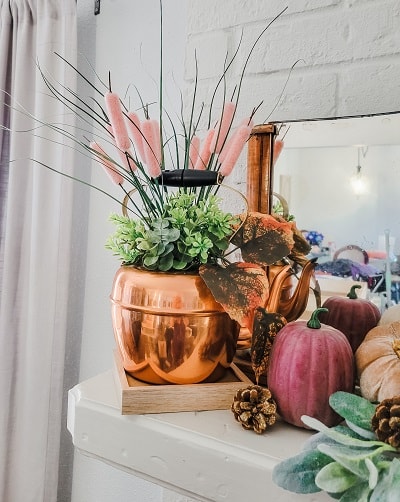 Pair pink with lamb's ear and light green or sage green. I did on this Thrifty & Thankful table – using the lamb's ear, pink pumpkins and brass candlesticks as a centerpiece.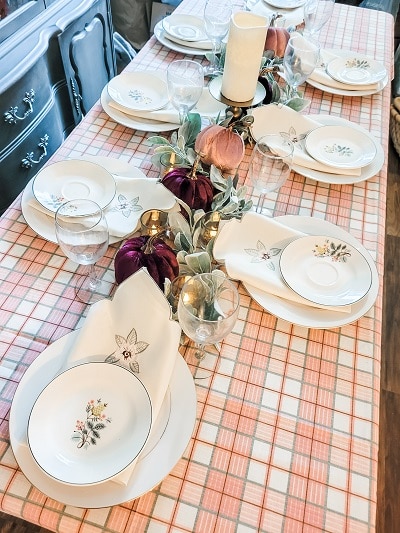 Gold Pumpkin Ideas For Beautiful Fall Decorating
Dress up velvet pumpkins with a touch of gold by painting their stems like I did here.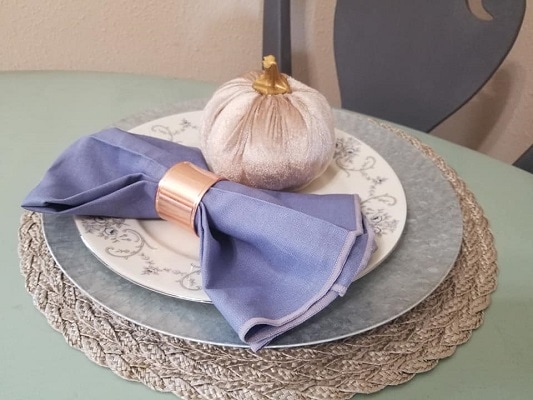 Use gold with neutrals and soft colors like blues, tans, greens and pinks for a stunning farmhouse fall look.
Don't forget to use tiny splashes of gold in the way of small golden pumpkins in tiered trays, centerpieces and cloches.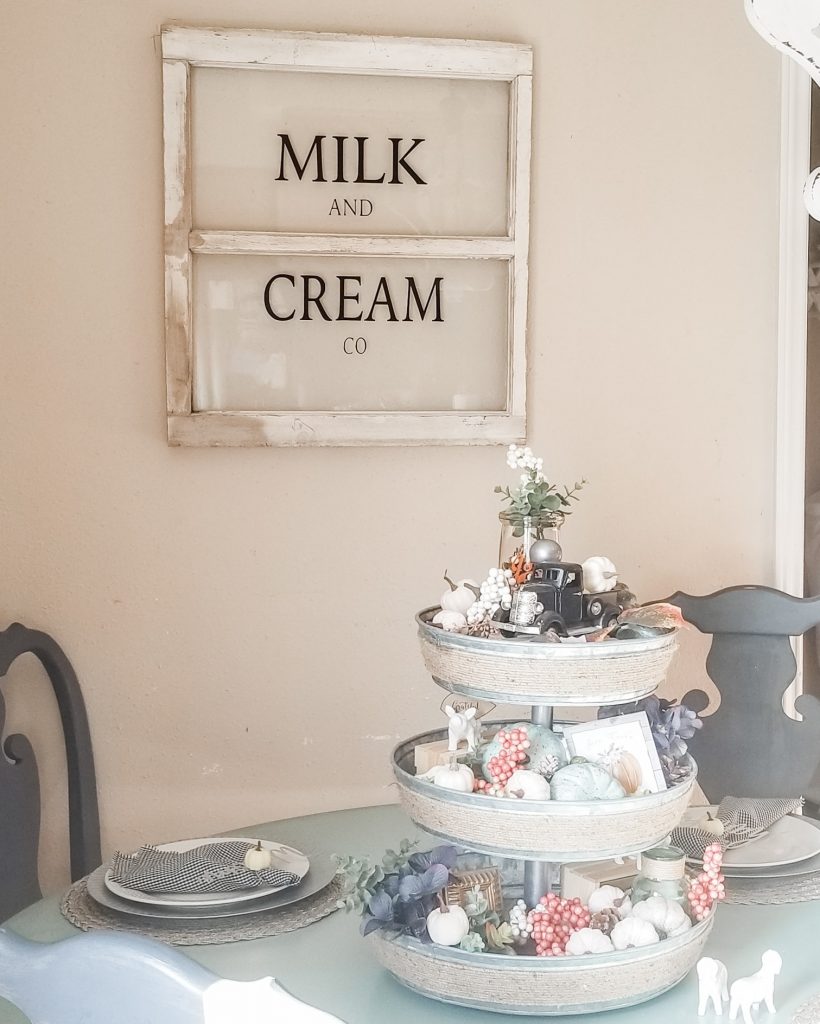 Where Do I Buy Pink And Gold Pumpkins For Beautiful Fall Decorating?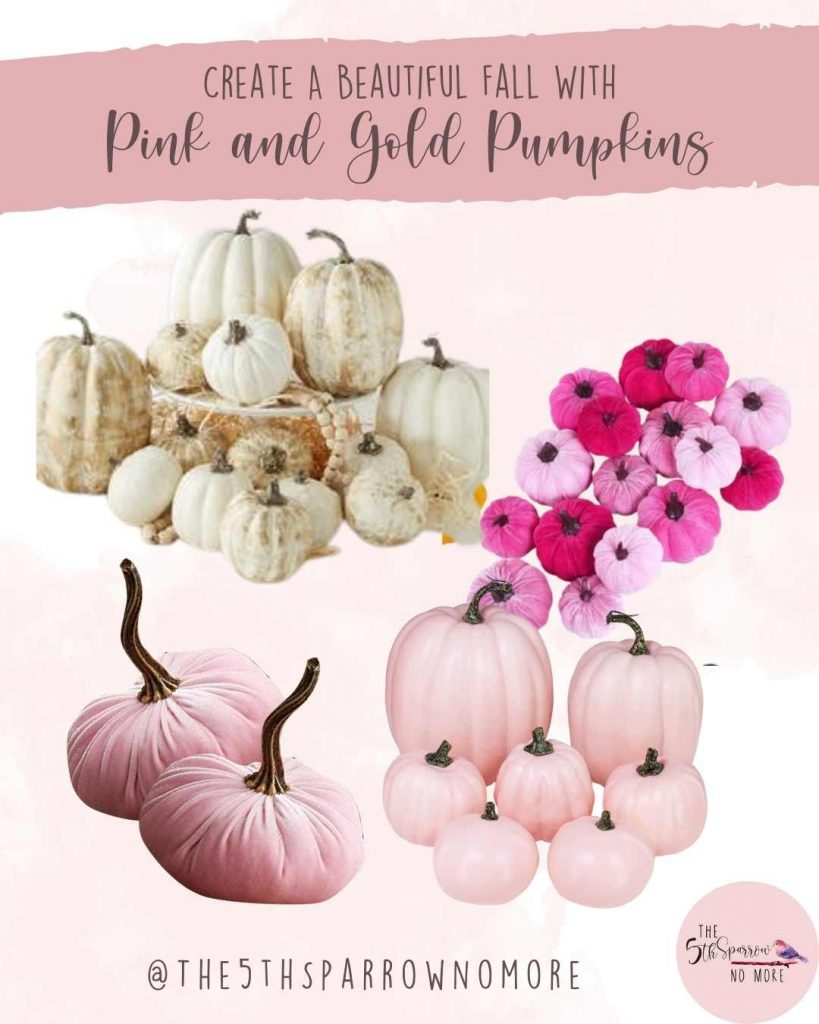 Before You Run Off To Decorate For Fall With Pink and Gold Pumpkins
Pin this post to Pinterest to help you remember all of the ideas to use pink and gold pumpkins in your home – hover over any picture or the image below to save it to your account. So easy!