Repurpose A Halloween Tree To Make A Cute Spider
When you walk by the Halloween trees in the Dollar Tree (like a Christmas tree but tiny with orange and black on its branches) do you wonder who buys those or why they buy them?
Me, it's me. And hopefully you too after this post.
I'm the one who buys them and says I can use that for spider legs! Stay with me, I promise it will make sense. And then you will have these cute spiders hanging everywhere! So let's repurpose that Halloween Tree into a cute spider's legs!
What You'll Need For Your Spider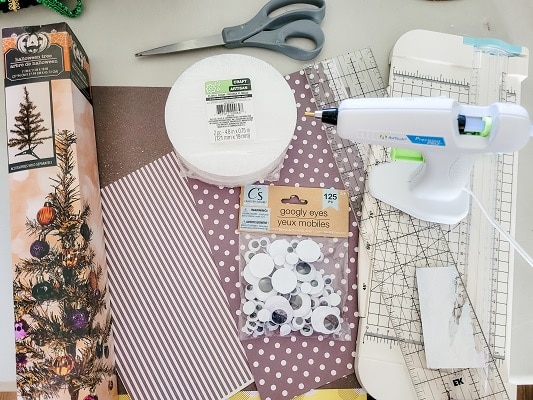 The Halloween Tree to Repurpose
Styrofoam Circles – one for each spider you will make
Scrapbook Paper – you will need enough for both sides of your styrofoam circle plus a strip for the edge
Google Eyes
Pencil or Pen, Paper Trimmer and Ruler
Scissors or Wire Cutters
Mod Podge (not pictured) and Hot Glue
Repurpose Your Halloween Tree – The Steps To Create A Cute Spider
Cute Spider Body
Trace your styrofoam circles on the back of your scrapbook paper – you will need 2 circles for each spider, a front and back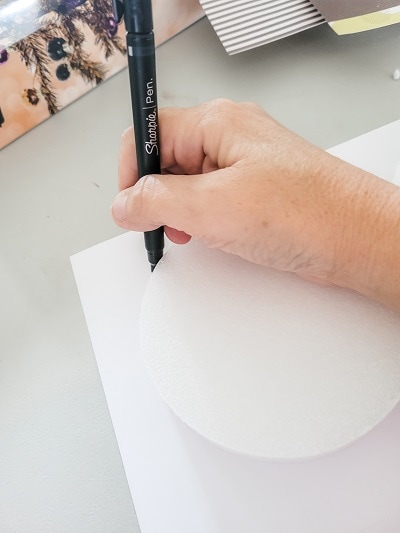 Measure the width of your circle.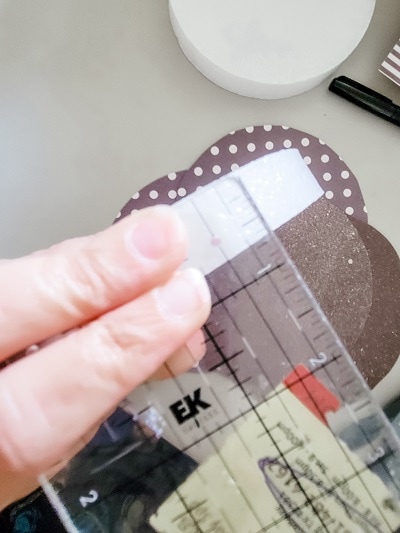 Cut a strip to go around your spider. (With my 12 X 12 paper it took two 3/4 inch strips that was equaled 16-17 inches.)
Adhere all of your circles and strips to your spider.
Clean up your circles. No matter how well I think I trace the circle it's always got some funny bumps!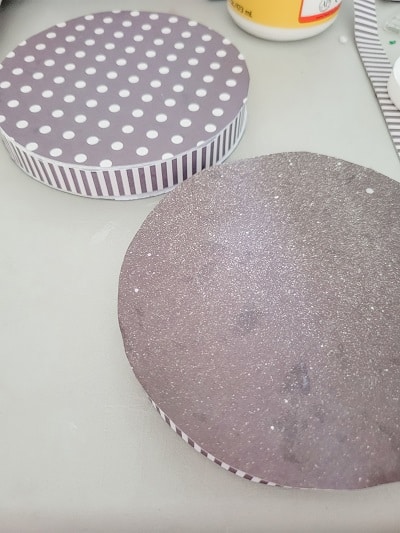 Time to Repurpose That Halloween Tree – Make Spider Legs
Snip off eight branches for each spider, the wire is thin enough to use scissors but wire cutters make it easy!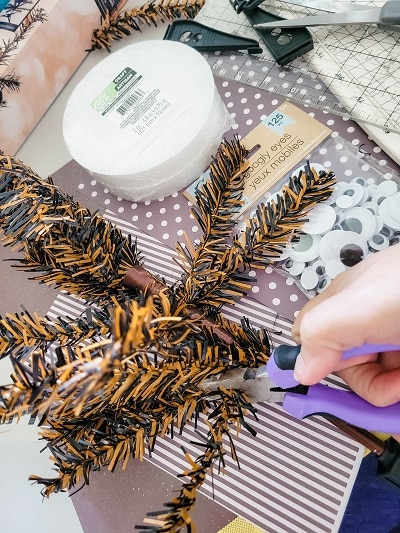 Poke holes for your spider legs. If its too hard using the pointed end of the branch to make your hole use a small finishing nail to create the hole!
Place a dab of hot glue on your branch and insert into the hole you made.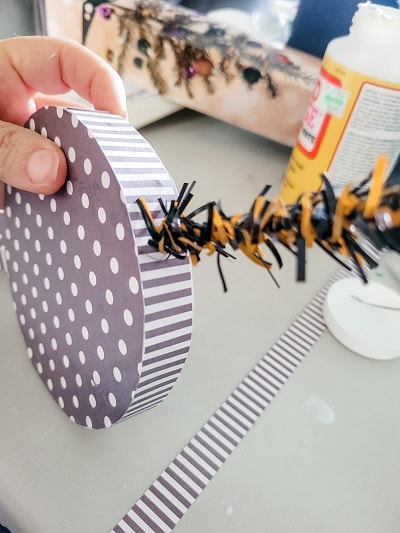 Insert all of eight legs, four on each side, and give them a slight bend.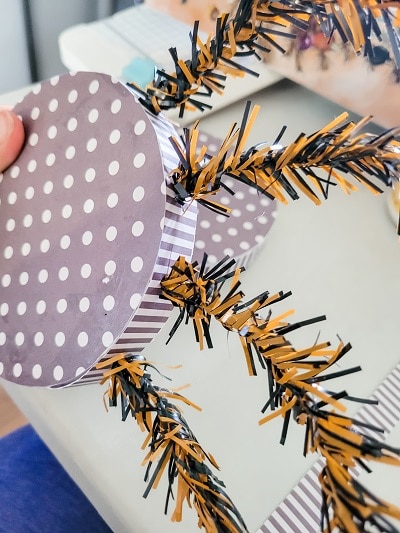 The last step to our cute spider made from a repurposed Halloween Tree?
Googly eyes and a string to hang your cute spider from!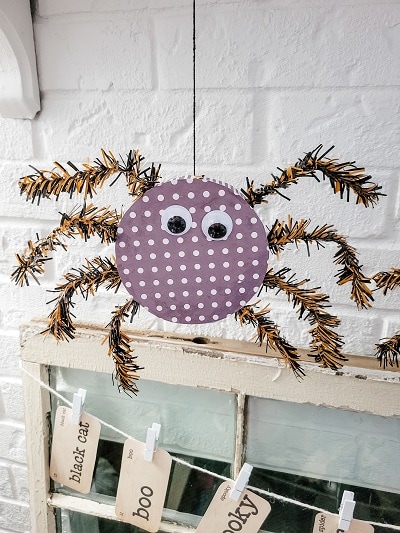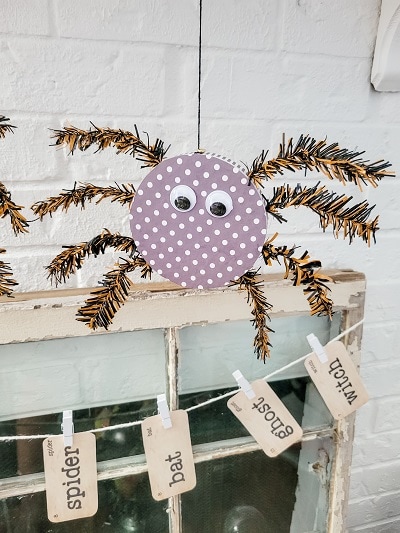 Hang them from your mantel along with a banner of Hocus Pocus Flashcards. Attach to your kitchen cabinet doors or hang them from this repurposed shutter. Or hang from shelves decorated with this gnome and cute decor for Halloween! Where will you put your repurposed Halloween Spider?