Let me ask a question … umm for a friend. Do you zone out when you enter a Dollar Tree? Like walk through the doors, see the fall decor has hit the shelves and the one thing you were coming in for flies out the window? Well that's how the ideas for fall place settings started. So maybe not asking for a friend. I saw velvet pumpkins and all rational thought went out the window! HAHAHA!
The velvet pumpkins would be adorable in a simple fall place setting but the plastic stem needed some help to match the velvet beauty of the pumpkin.
Velvet Pumpkins For Your Fall Place Settings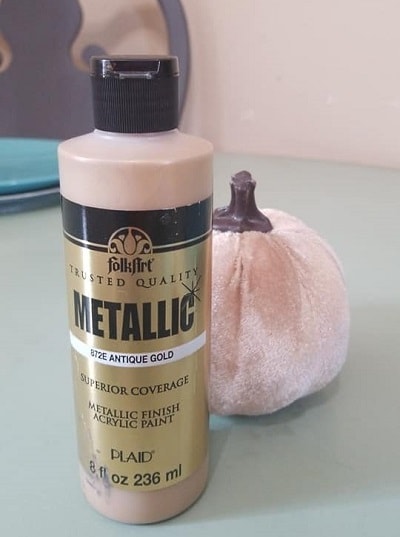 You will need –
Velvet Pumpkins (Dollar Tree has these as well as Hobby Lobby)
Gold craft paint
Painter's Tape
Foam Brush
Dressing up dollar store velvet pumpkins is so easy – here is how!
Tape off your stem with blue paint tape
Paint two light coats with a foam brush, letting dry between
Remove tape and enjoy!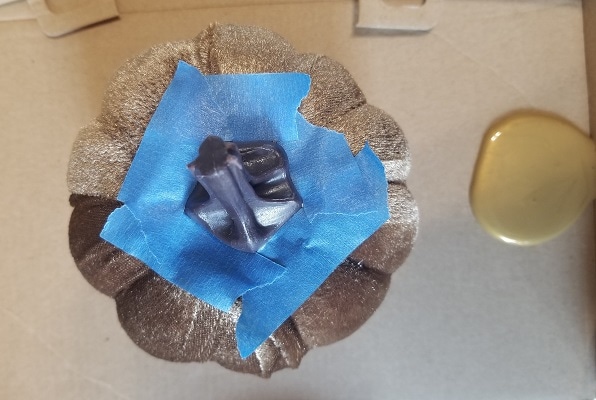 Fall Place Setting Idea #1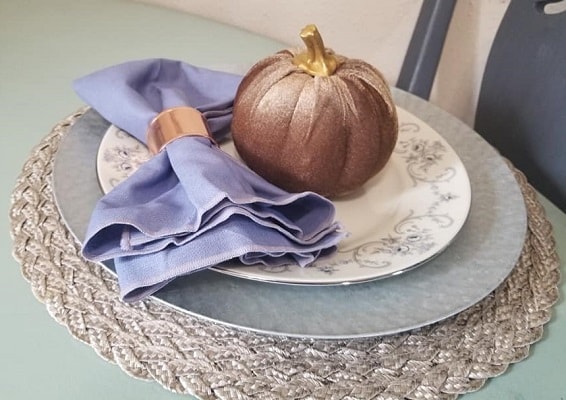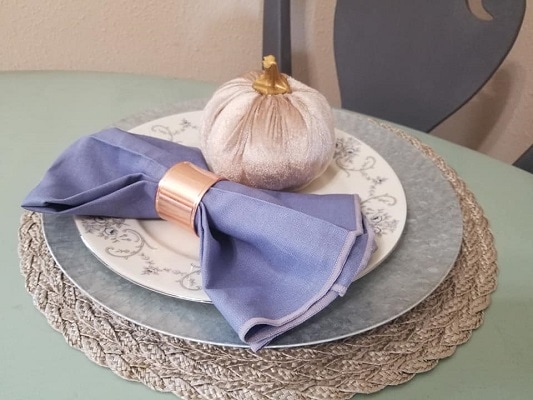 Let's put the pumpkin in its place – in it's place setting that is.
By mixing the elegant china plate with the more rustic metal charger and woven placemat you can create an elegant farmhouse feel. Topping this off with the velvet pumpkin with gold stem and a napkin with a golden napkin ring creates the perfect touch on top.
Fall Place Setting Idea #2
For this place setting I chose to do a more casual approach. This might be good idea for
the kid's table
an outdoor Thanksgiving feast
a large gathering where you have multiple tables and more people and place settings than china
I purchased these metal words and ceramic plates from the Dollar Tree. There are so many colors to choose from in Dollar Tree plates. I chose turquoise because I do an untraditional Thanksgiving color palette – turquoise, blues, pinks, greens, browns, gold and white.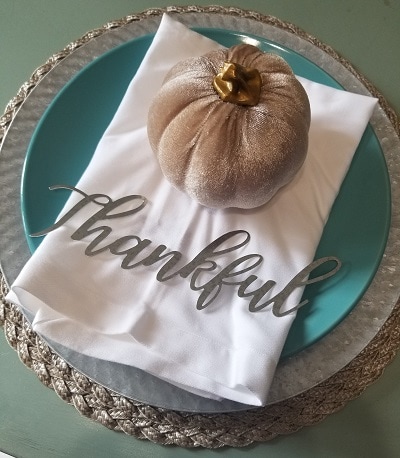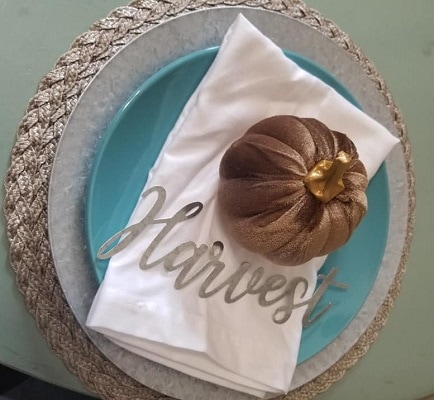 Make Your Fall Place Settings Your Own
I encourage you to get creative and try new things on your table. It is truly a feast for the guest before the meal even begins to see a beautiful table. And it doesn't have to be expensive – just get lost in the Dollar Tree! Here are more ideas on setting tables –
Join The Flock, my e-mail community, for your copy of Easy 1-2-3 Formula To A Beautiful Table Every Time