Bedroom Furniture That Was Thrifted and Made New
Today I want to share the bedroom furniture that was thrifted and made new for a gorgeous finish to my master bedroom makeover.
All the bedroom furniture was either thrifted or gifted and was "fifth sparrow-d no more" with the beautiful color Midnight Green from Dixie Belle paint.
The Thrifted Furniture – Before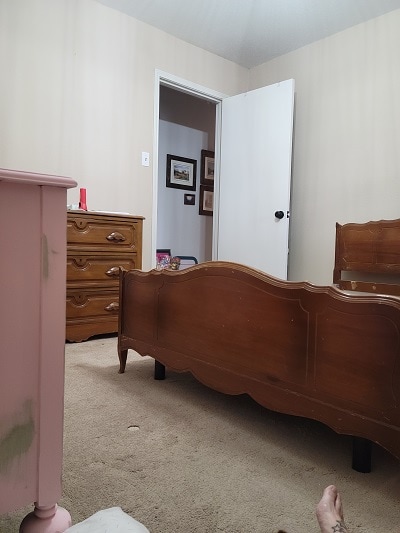 The bed was a purchase from Facebook Marketplace and has been this lovely shade of brown since! And ya'll know I do not like brown … unless its amber bottles, I like that brown!
The tall dresser was originally bought for my older daughter's apartment. But she did not appreciate the dresser's bones so it became mine!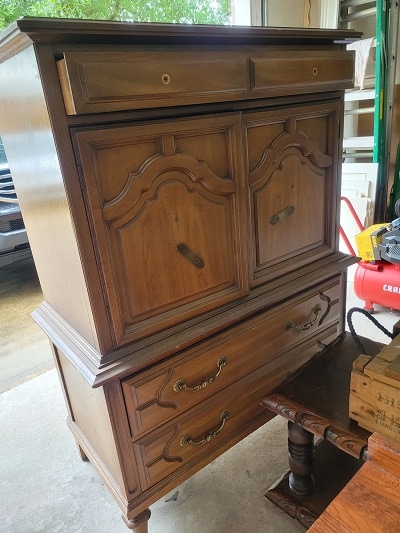 And last but not least my small dresser with what I like to call mustache handles. This piece was one given to me by a sweet friend when we moved back into our home after the Harvey flood. It means a lot to me because I can see her love in this piece of furniture that she gifted!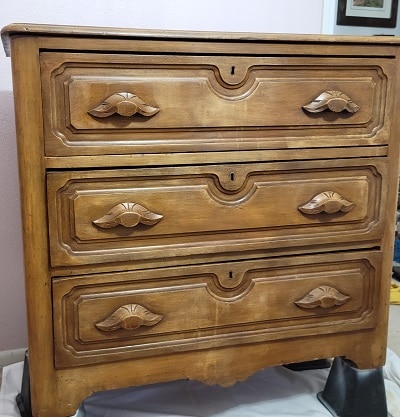 The Transformation of the Bedroom Furniture That Was Thrifted and Made New
Are you ready for a transformation using only Dixie Belle's Midnight Green Silk Mineral Paint and gold gemstone mousse?
For the tall dresser I spray painted the original handles gold after cleaning them using this method. She received two coats of the Midnight Green paint.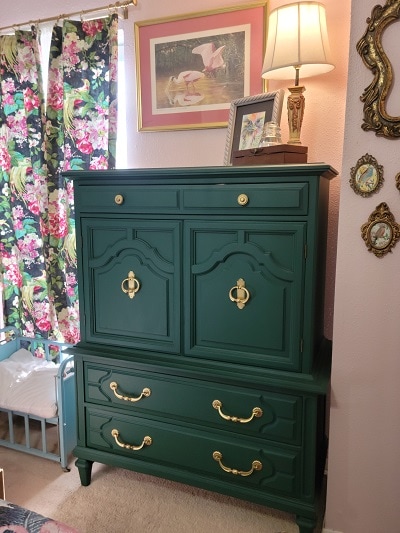 The bed is finally not brown! With the Midnight Green paint and gold gemstone mousse in the inset pattern on the headboard and footboard it is made new.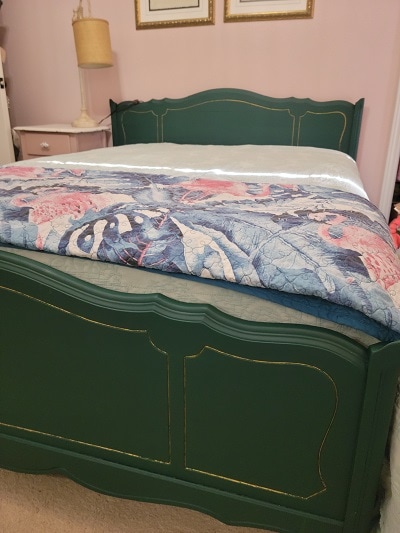 The small dresser was painted and gold was added to the details in the "mustache" handles.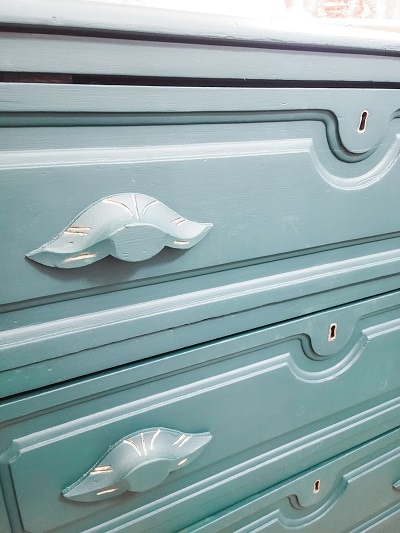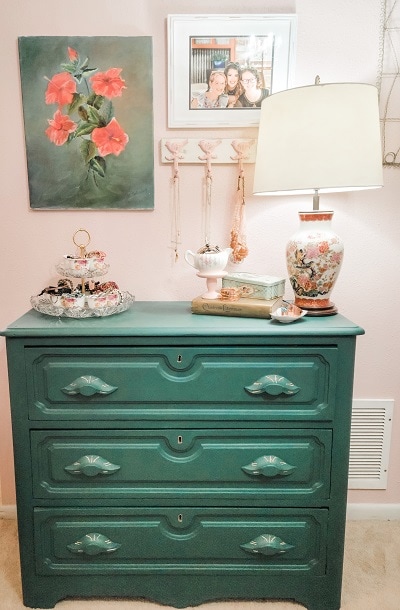 Want to See More Projects For This Bedroom/Office Makeover?
Eight Weeks of project ideas for bedroom, home office, and organization
Before You Fly Away To Make Bedroom Furniture That Was Thrifted New Again
Pin any of the images to Pinterest so you too can be inspired to "fifth sparrow no more" thrifted and gifted pieces – hover over any picture to save the pin to your Pinterest account. So easy!