A Wood, White and Plaid Farm Animal Table
Country is fancy when farm animals meet soft blue plaid, vintage decor and new pieces on a beautiful white clothed table. A wood, white and plaid farm animal table was set for a celebration dinner because my daughter, Amory, is doing amazing things in her FFA chapter and school activities.
We are just a little crazy about goats around here. Amory names her goats for men of romance. So far we have had Fernando (the ABBA song), Gilbert (Anne of Green Gables), and Westley (Princess Bride), Boaz (the Bible), and Jack Dawson (Titanic). We are adding Kenny Rogers to the mix (Amory's heifer is named Dolly Parton, so it just makes sense).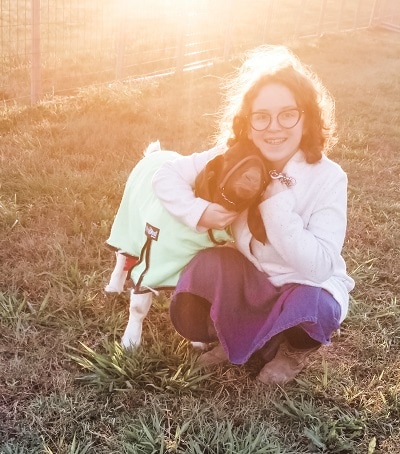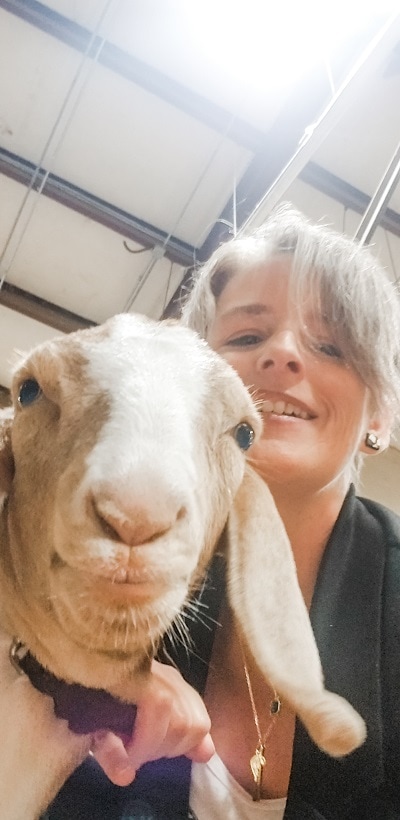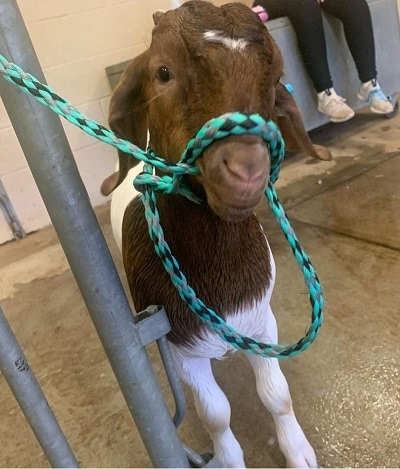 Find vintage flash cards to use in your vignettes, tiered trays and tablescapes in Twigs & Fluff. Plus use the Thrift Store Shopping Guide to help you find decor to feather your nest.
Farm Animal Table Centerpiece
I mixed new pieces in with vintage decor for this centerpiece. I absolutely adore cake stands, and I am fairly certain that none of my cake stands have actually seen cake! You can see a few of the cake plates that I love on The Feather Your Nest page where I list favorites for homes!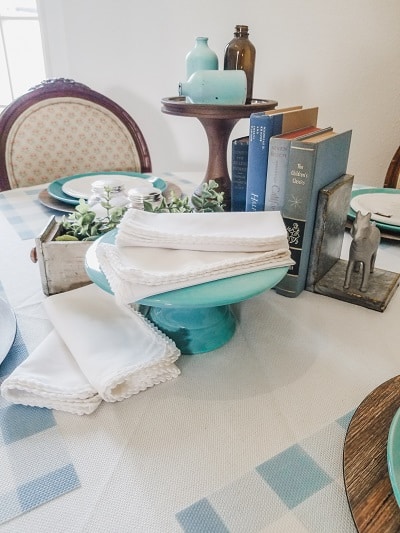 Vintage books in shades of blue, an old sewing machine table drawer, and glass bottles are my vintage pieces. The goat bookend was a thrift store find from the Hearth & Hand by Magnolia line from Target, you can still get them on eBay!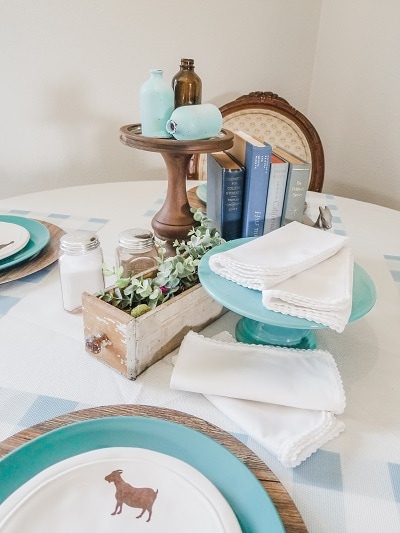 Our Favorite
How To Posts
I used my Easy 1-2-3 Formula to A Beautiful Table Every Time to help create this centerpiece and the place settings! Get your eBook and make it easy to set a beautiful table!
JOIN The Flock TO RECEIVE…
Access To The Fifth Sparrow No More's Freebie Library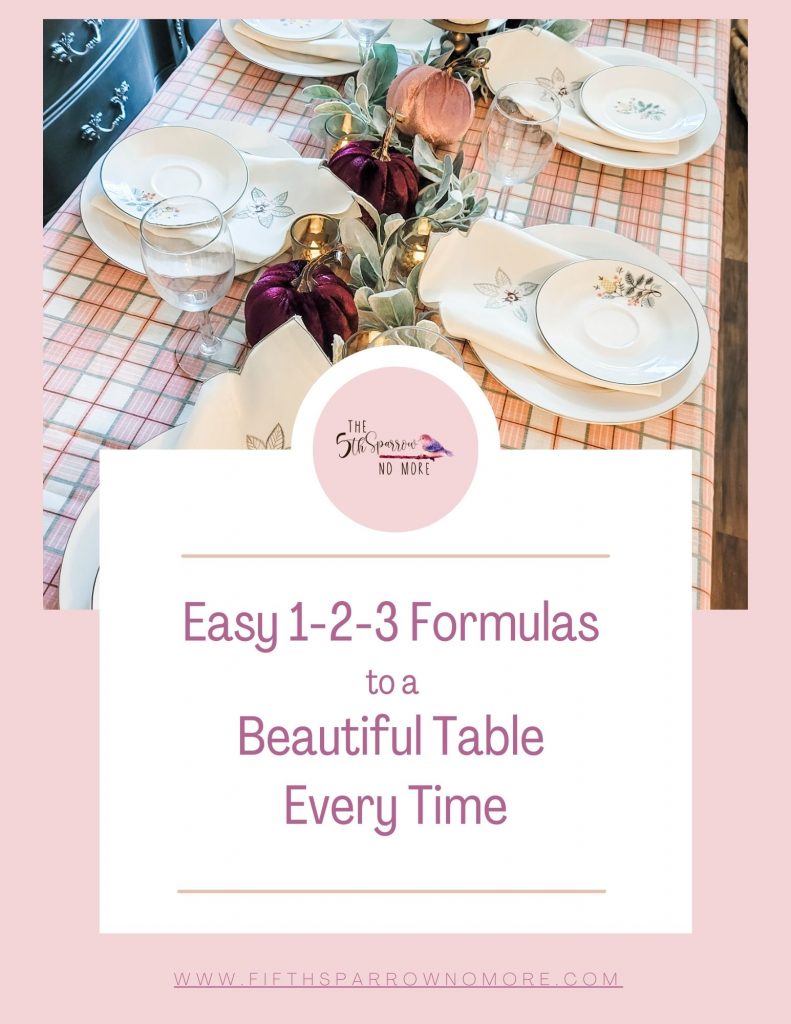 Farm Animal Place Setting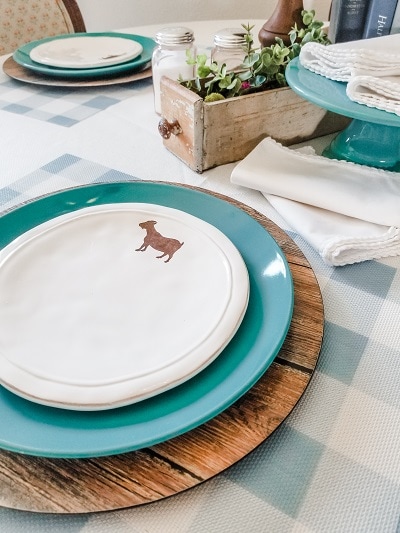 One of my favorite colors is the blue on Bonnie Blue Fire King plates (find out my other favorites here) and these plates and plaid placemats were a perfect match! We purchased the goat plates on our trip to Oklahoma this past Spring Break. When we saw them in the Pioneer Woman Mercantile we didn't give it a second thought – in our hand basket they went!
Shop The Look For A Farm Animal Table Of Your Own
What You'll Need For A Wood, White and Plaid Farm Animal Table
The above items are affiliate links to Amazon for similar or same decor pieces. I make a small commission when you click on these affiliate links.
Before You Fly Away To Create Your Own Wood, White and Plaid Farm Animal Table
Pin any of the images to Pinterest so you can set a beautiful Wood, White and Plaid Farm Animal Table easily with 1-2-3 formulas – hover over any picture to save the pin to your Pinterest account. So easy!