A Love Letter DIY For A Tiered Tray
The only love letters I've received are from my daughters – sweet notes and pictures on construction paper when they were younger and now an even shorter version in a text. But I love them all and will go back and look through those declarations of love often! I created a love letter DIY for my tiered tray but this simple craft can go in any Valentine's vignette. Or make several small ones and make a banner for a shelf or mantel!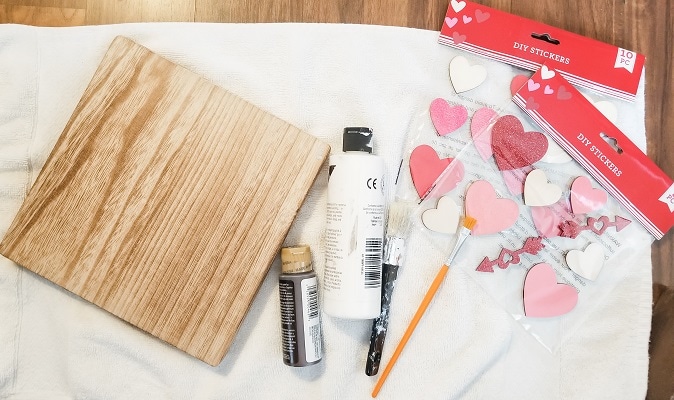 Steps For A Love Letter DIY
Start by dry brushing white paint on your "envelope" – your piece of wood. Do this by using your chunky paintbrush and wiping off most of the paint before applying to your piece. I wanted light coverage! Decide on your amount of coverage and dry brush and wipe away until happy!
Next draw the envelope flap by using the skinny paintbrush, black paint and a straight edge. (I used the edge of a box, but if you're more organized you probably know where your ruler is.)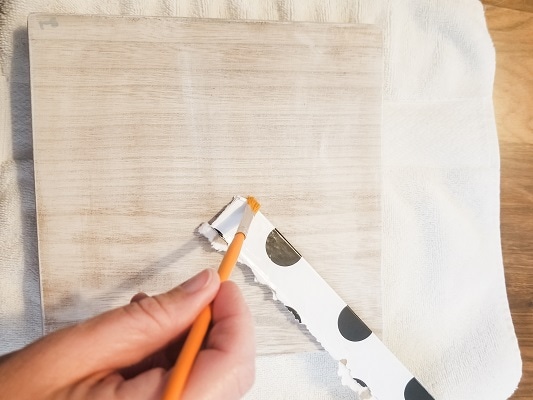 Apply your heart with hot glue.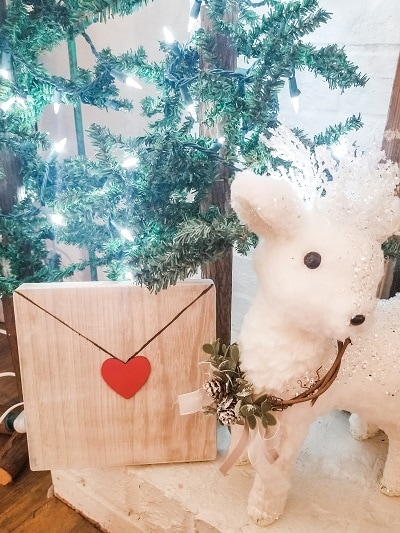 Using Your DIY Love Letter in A Tiered Tray
I created my Valentine tiered tray in shades of blue, pink and vintage finds because those are a few of my favorite things. I added the the DIY love letter to the top tray along with vintage bottles and jars, a wooden tag and some berries that were on clearance because I shop year round for deals on decorating!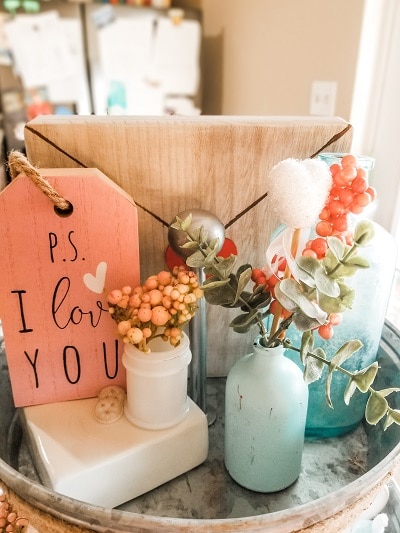 The other levels of the tiered tray held more vintage bottles and valentines, berry sprigs, and napkins along with a mug, truck and flowers.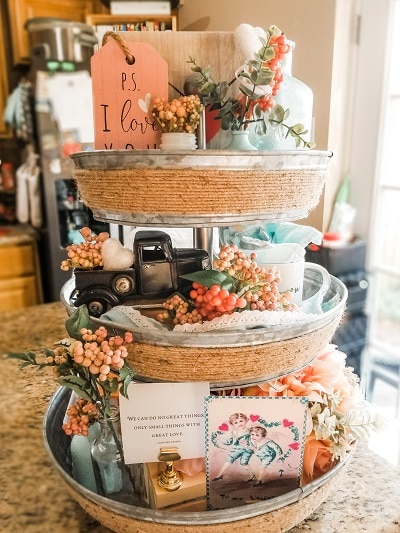 More
Tiered Tray Inspiration
From Twigs & Fluff, Our Shop