Sale!
The Best Tiered Tray Guide
The Best Tiered Tray Guide is the best ever – 365 tiered tray themes, hundreds of filler ideas, and pictures to share placement techniques, DIYs and more.
365 themes, hundreds of ideas, and examples
The Best Tiered Tray Guide
365 themes like National Bingo Day, World Whale Day, Eeyore's Birthday, National Insect Week and Rubber Ducky Day make your tiered tray unique, beautifully decorated, and fun! These themes make decorating a breeze and there is no guessing as to what to fill it with next! These themes celebrate family, creativity and can fit any style of home!
Each month gives you hundreds of ideas of what to fill your tray with. These are organized by theme to make shopping your home and purchasing fun accents super easy! Creative ideas for fun theme fillers throughout the year make a tiered tray fun, not another worry!
Each month a particular theme is outlined in detail. Pictures, links to easy, crafty DIY projects to create your own fillers, and even more ideas for filling your tray!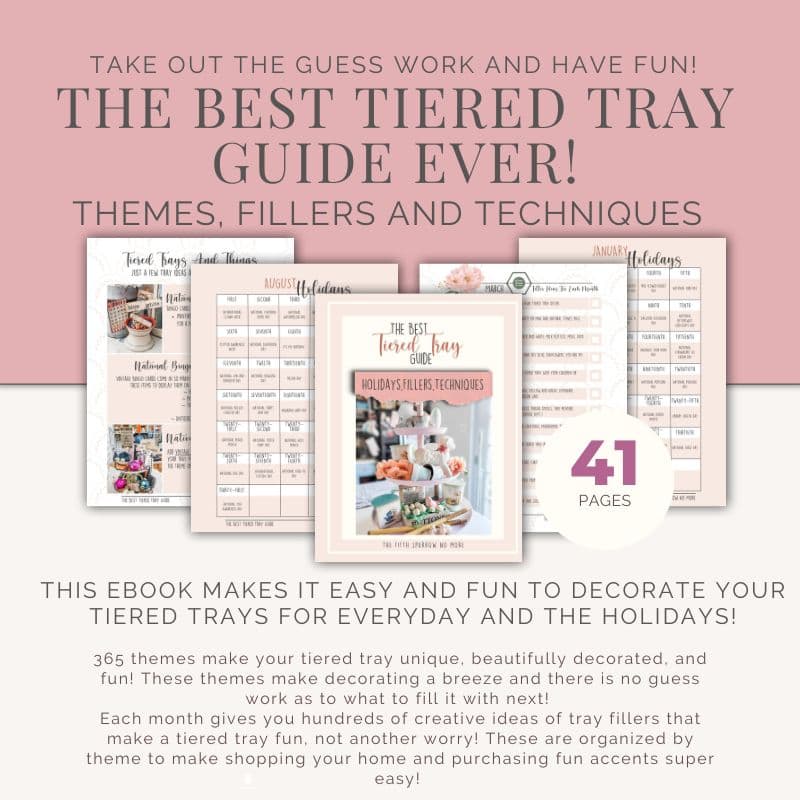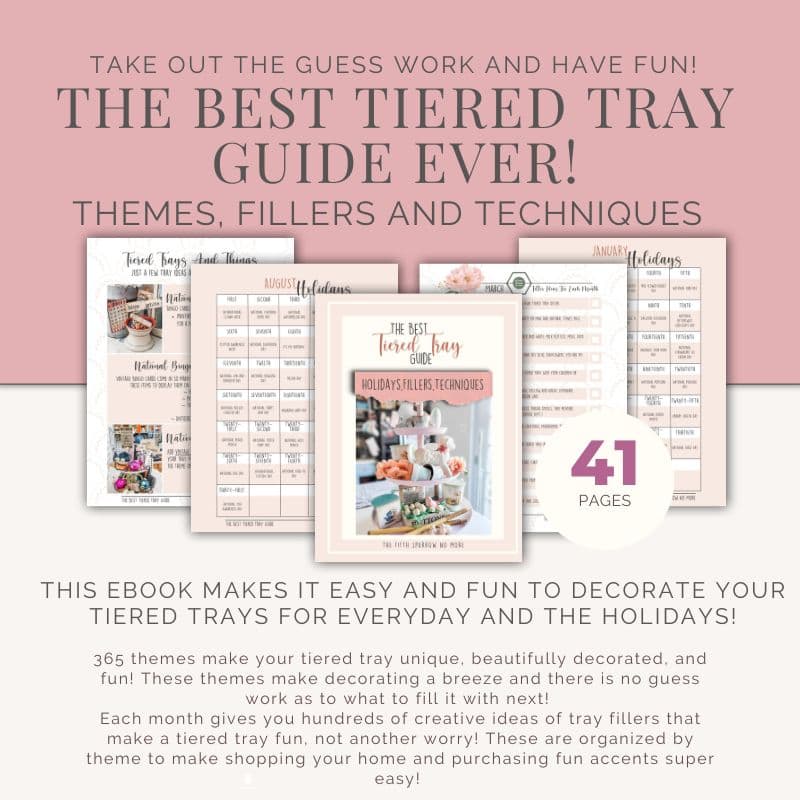 Ready to make creating Unique, beautiful and fun tiered trays?
Get The Best Tiered Tray Guide Today!
Great Ideas From The Best Tiered Tray Guide!
rockets, stars and planets, small astronaut figurines, star charts or space ephemera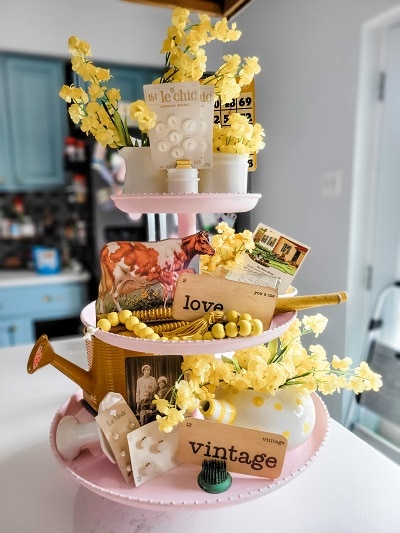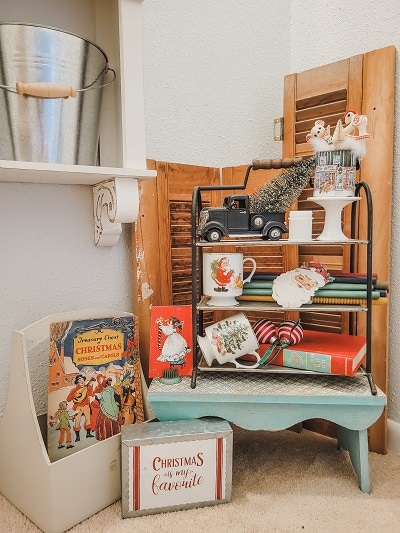 Frequently Asked Questions About The Tiered Tray Guide
I'm ready to create fun, cute and easy tiered trays with The Best Tiered Tray Guide!
Only logged in customers who have purchased this product may leave a review.