How To Make Drawer Pulls from Spoons
My kitchen makeover, to rid ourselves of the fifty shades of brown, is trekking along. Until it stopped.
It stopped because I could not find handles or drawer pulls in the big box stores that I loved. My cabinets and drawers originally had no handles, pulls, or knobs. Just indentions to open them. I wanted handles for my cabinets and drawers.
Because I think those handles, pulls, and knobs can be your jewelry. The finishing touch, what sets your kitchen apart.
And then I found small vintage souvenir spoons in gold (of course) at Vintage Market Days and I knew they were going to be the perfect handles. So come with me and let me show you how to make drawer pulls from spoons!
Bending The Spoons
I was nervous about this part. I Pinterest searched it, I put it in the googler (as my mama says) and I read things like heat up the spoon and that I needed a vise. I didn't have a heat gun or a vise! So I was thankful my spoons bent fairly easily just by my super human strength determination. They are not all the same and I am okay with that. And you will see later how we allowed for that when drilling holes and attaching to the drawer fronts.
More
Kitchen Projects You'll Love
Tools You'll Need to Make Drawer Pulls from Spoons And Attach To Drawer Fronts
Drill Holes in Drawer Fronts For Spoon Drawer Pulls
For this project I was placing two spoons on each drawer. First I measured the width and height of your drawer. This will help you find the center of your drawer.


Next we will divide the drawer in half and find the center of each half of our drawer.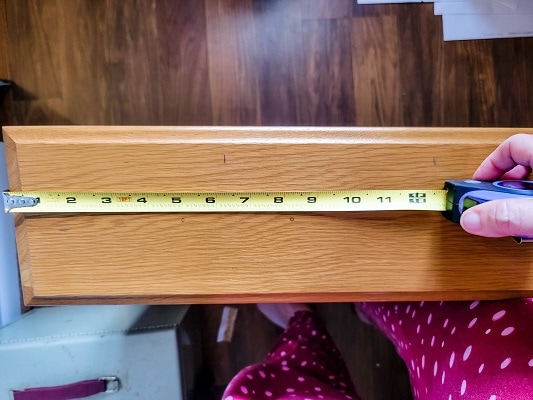 Place your cabinet door & drawer hardware installation template on your drawer front lining up the template with your measurements. Using your spoon as a guide mark where the holes need to be drilled.
Prepare Your Spoons To Be Drawer Pulls
Remember how my super human strength determination bent the spoons but they were not all exactly the same? We have a guest on the blog today – meet my Dad, Phil. Well technically only his hands, but yeah, meet Phil's hands.
He came up with a way to measure the holes and spoons to accurately drill holes in the spoons to be able to fit on the drawers.
He drew a pattern of each hole on a piece of paper – A, B, and C marking the distance between each one.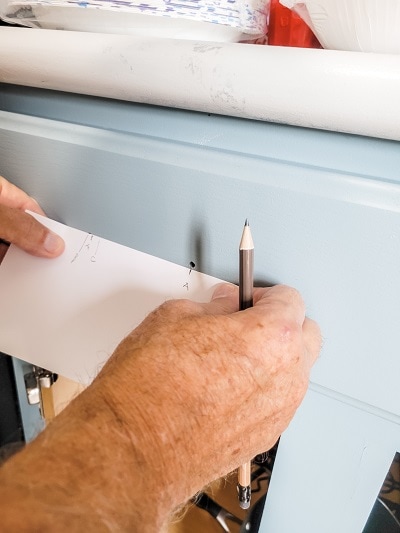 Then on the spoons determined if the spoon, considering its bend, was the best fit for an A, B, C drawer.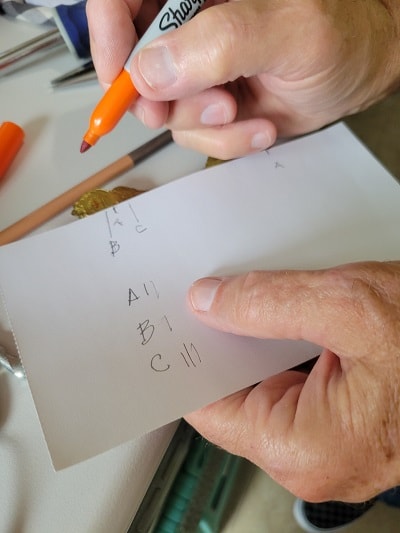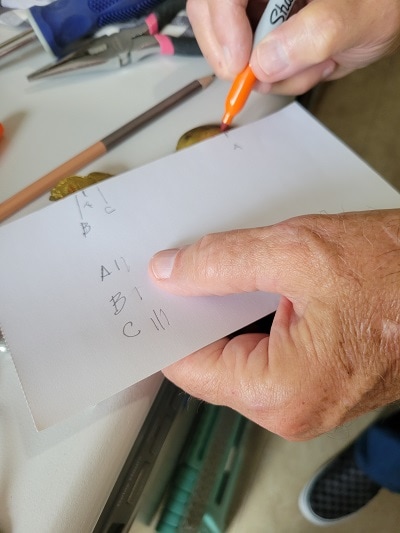 Drilling Holes in Metal for The Drawer Pulls
First, using a large nail make a divot in the spoon where you want to drill the hole. This will help the drill bit not walk on you.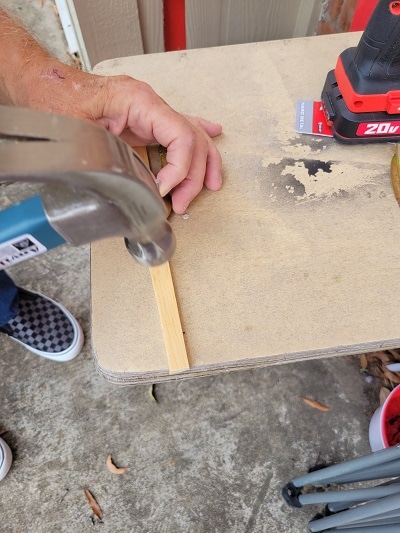 Choose a drill bit made specifically for metal and is the correct size for your project. Make sure it is not too big for the bowl of the spoon or the decorative end. Drill your holes in both ends of your spoon where you made your marks.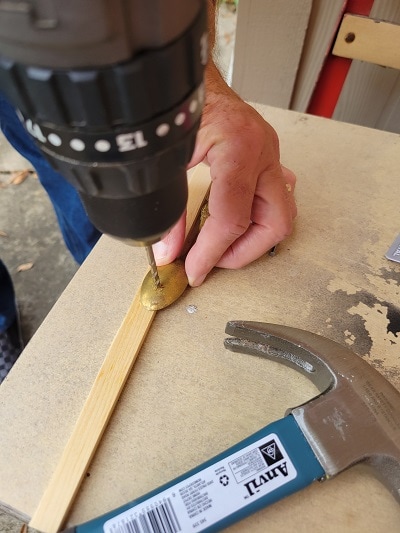 Using your A,B,C diagram attach your spoons to your drawer fronts.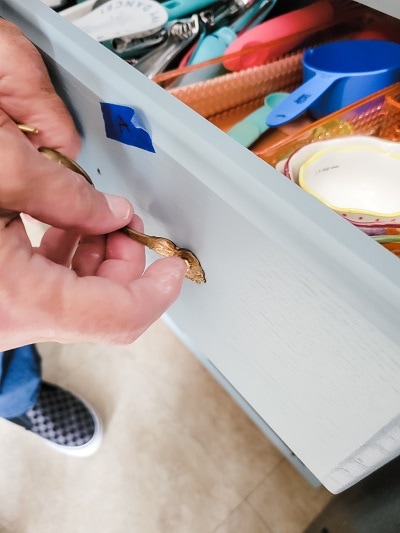 I encourage you to think outside the box, the big box store that is, for your handles or drawer pulls for your next projects. They truly are the jewelry, an accessory, sprinkles on a cupcake, glitter on well everything!
Before You Fly Away To Make Spoon Drawer Pulls
Pin any of the images to Pinterest so you can "fifth sparrow no more" spoons into the handles for drawers, cabinets, furniture and more. Hover over any picture to save the pin to your Pinterest account. So easy!