This post may contain affiliate links. That means that if you click on a link and purchase something I recommend, I will receive a small commission at no extra cost to you. This helps keep my website up and running and is very appreciated. Thank you for your support!
I literally squealed when I was asked to partner with Vintage Market Days San Antonio (thank you VMD San Antonio). As always, opinions, concept and all content are my own.
I love Vintage Market Days and have been at every one of their events in my area for as long as I've known they existed! Now I want to share about all the fun Amory, Taquito and I had shopping this curated event of antiques, cute clothing and jewelry boutiques, gift and household goods vendors!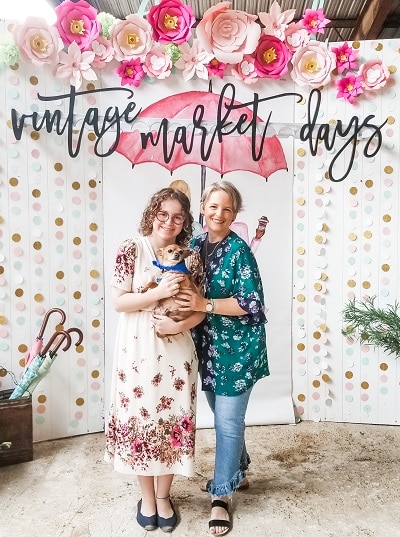 Vintage Market is Perfect for a girls weekend
Gather up your gal pals to shop till you drop. Vintage Market Days is a weekend long event starting on Friday and ending Sunday. With so many locations it would be easy to find one centrally located for everyone to meet up at!
Vintage Market is Family and pet friendly TOO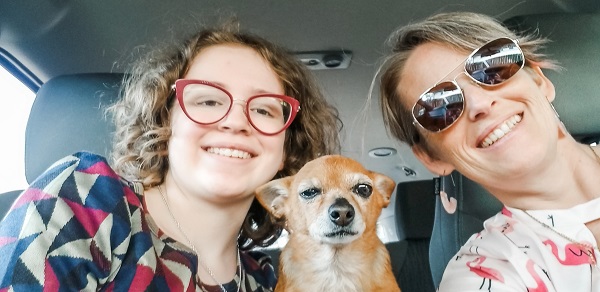 Vintage Market Days keeps everyone in the family entertained with live music, food trucks, food vendor booths and plenty of things to see! With over 120 vendors everyone will find something they cannot live without. My daughter Amory found two booths that she loved – Resurrected Journals and Distinctly Dani. Both of these follow the Fifth Sparrow No More mentality and take something that is seen as less than or worthless and make it beautiful again. Resurrected Journals makes book journals. She takes timeless books and re-purposes them into journals, sketchbooks, and notepads. Distinctly Dani takes discarded silverware and makes the most beautiful jewelry from it.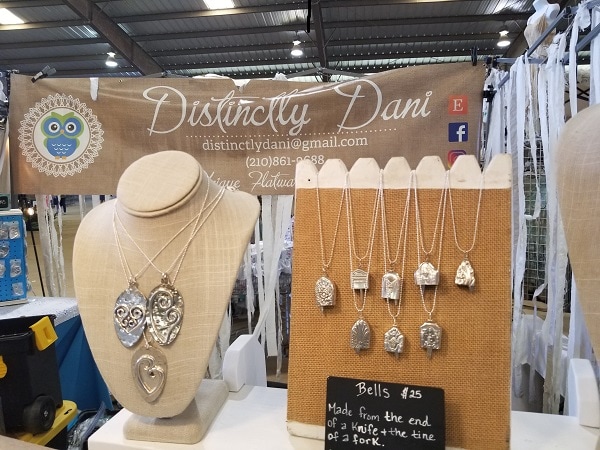 Vintage Goods
The booths and booths of antiques, so much chippy and vintagey goodness! There were so many great ideas on how to display vignettes, create tablescapes and make your own unique pieces from this and that. I filled my brain with ideas from all the talented ladies who ran the unique and beautiful booths there at the Vintage Market.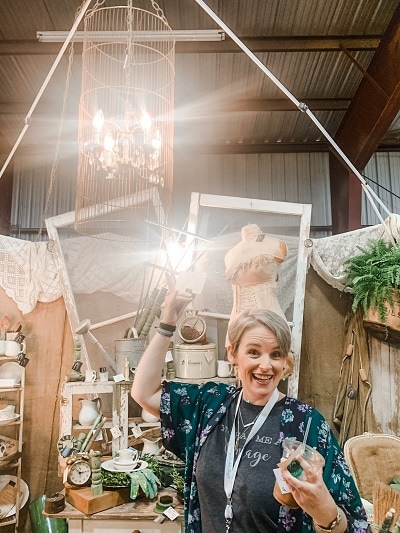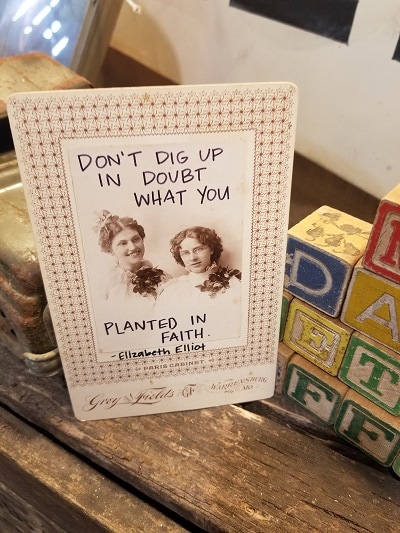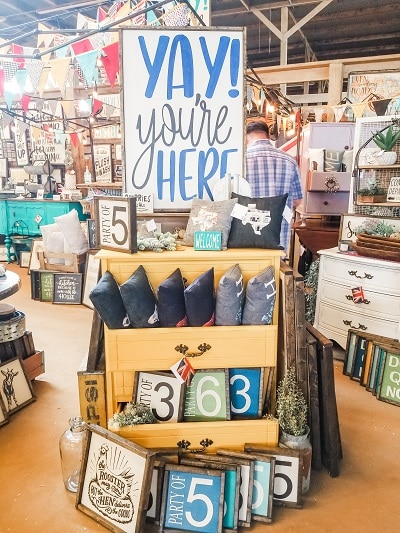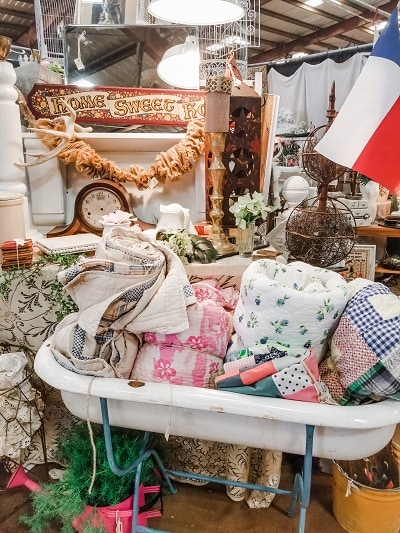 For the Household and your closet
Cute clothing and jewelry boutiques were in abundance at the Vintage Market. So many funny t-shirts (my favorite was "That's a terrible idea, what time?"), cute sandals (I had to be pulled away), and flowy flowery tops that looked like they would be perfect for HOT Texas summers.
But without a doubt I was most excited to see Organic Chix at the Vintage Market. I love, love all of their unscented laundry products because of Amory's super sensitive skin and skin issues. I came home with unscented dryer balls, if you use these, no wrinkles, no chemicals and they shorten drying time! Organic Chix also have dryer balls infused with lavender and sunshine essential oils if you don't have a super sensitive skinned person in your home! Here's the link to Organic Chix where you can receive 15% off site wide!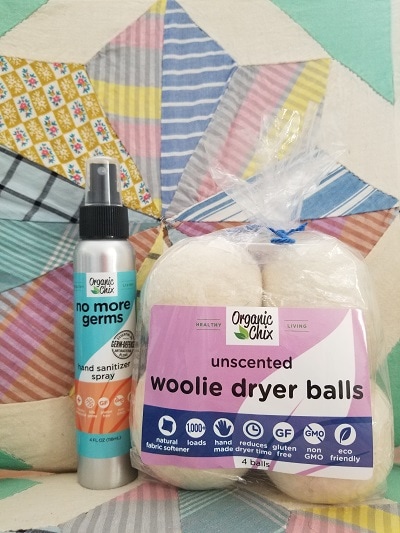 Vintage Market Days Near You
There are vintage market days located across the country. They are in the states of Alabama, Arizona, Arkansas, Colorado, Connecticut, Florida, Georgia, Idaho, Iowa, Kansas, Kentucky, Louisiana, Massachusetts, Mississippi, Missouri, Nebraska, Nevada, New Mexico, North Carolina, Ohio, Oklahoma, Pennsylvania, South Carolina, Tennessee, Texas, Utah, and Vermont. You can find more information on planning a trip to your local event here.
Know before you go
They do have a large item loading loading area so if you find that perfect sideboard, chifferobe or wardrobe there are men that will load it up for you on site.
Bring a wagon! For all of your vintage and boutique purchases or dogs and children who don't want to walk anymore…
Wear walking shoes. There is a time to be cute and a time to be sensible. Ladies this is sensible time!
Stay hydrated – with water, not the wine slushy samples. Remember that sensible thing.
And get there early! The first 25 in line get a Vintage Market Days goody bag. And trust me, you want this!