Simple Conference Room Design With Personality
This office got a makeover, a simple conference room design with personality! It has a coffee bar for clients and the functionality to get the meeting done.
What Is A Conference Room?
Another name for conference room is meeting room. They are where business offices conduct board meetings (if large enough), meetings, trainings and entertaining clients and employees. This conference room also had one very specific function. It was where this business owner recorded podcasts and videos to help his clients. This function was taken into account when planning its design.
Because of this function sound proofing, comfortable furniture and a place for all of the AV equipment was needed.
Another important part of this conference room was coffee. The owner always has a coffee in his hand! The office needed a well organized and appealing coffee bar not only for him but clients too. I created a coffee bar in my small kitchen keeping its functionality and making it pretty. So I was confident I could do the same thing with this meeting room coffee bar!
The Conference Room Before Its Makeover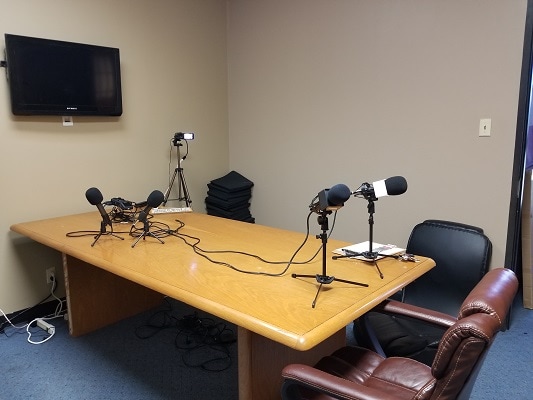 The conference table with its dated honey oak finish, wires and equipment everywhere and mismatched chairs.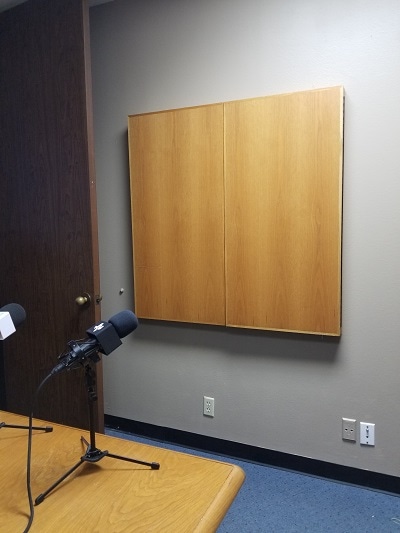 What's behind the secret door?! It's a dry erase board which is in almost every episode. This needed an update (honey oak again) and made more functional with markers and erasers close by.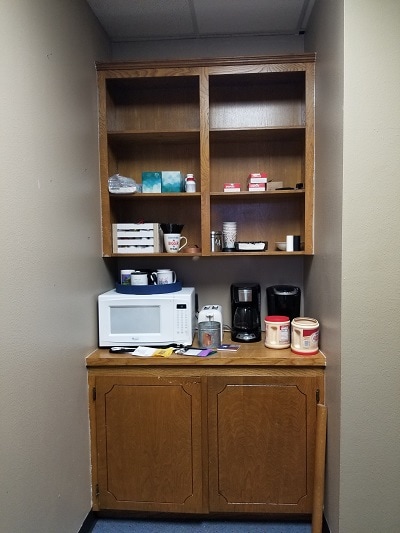 This coffee bar needs some love – lots of it! There was no cabinet doors on the top so the shelves needed pretty storage options. The cabinet doors on the bottom were broken and a quick fix needed to be covered up.
What was needed is a simple conference room design with personality of the owners, functional and durable zones and updating.
Paint To The Rescue in The Simple Conference Design
The large meeting room table got two coats of Heirloom Tradition paint in Iron Gate. This true black color hid any cords snaking across the table. It looks much neater in videos. Matching leather office chairs in black gave this area a cohesive and comfortable look.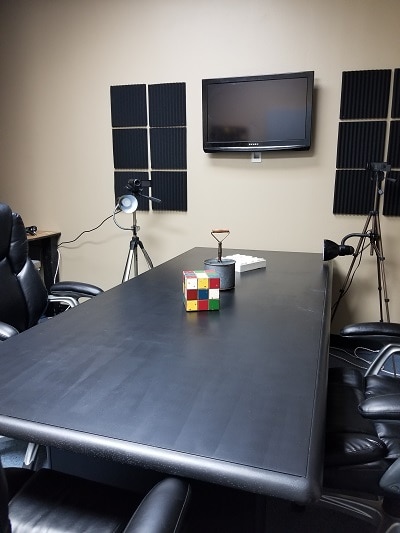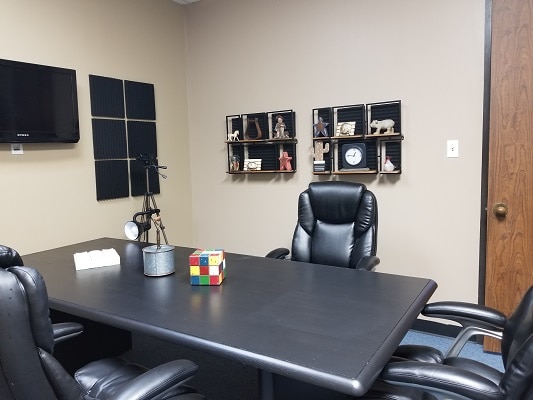 Meeting Room Dry Erase Board Update
The white board cabinet got a fresh coat of Heirloom Traditions paint in Cobblestone. Small metal buckets were hung below to hold markers, erasers and post it notes.
The art pieces on either side of the cabinet needed to be flat. This was so the cabinet doors to open fully. And yes that is a vintage rifle that is purely decorative – we are in Texas after all! And this gives you a clue of the simple design and its theme – just a little country farmhouse.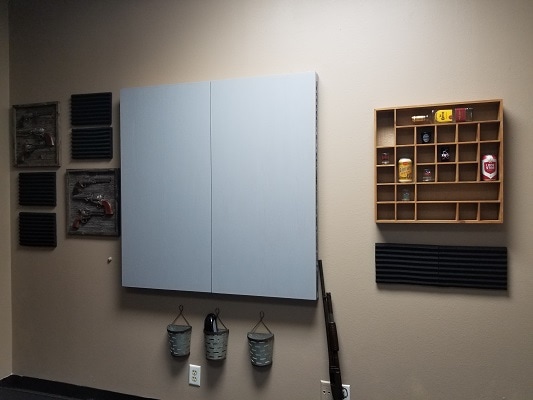 A Coffee Bar in this Conference Room With Personality
The cabinet in this small nook which will house the hospitality area needed the most work. The bottom cabinet door had been broken and glued together. And not very well!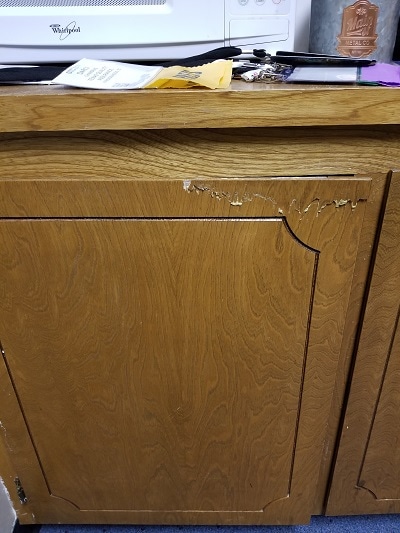 I sanded down the corner as best as I could then looked for a way to disguise it.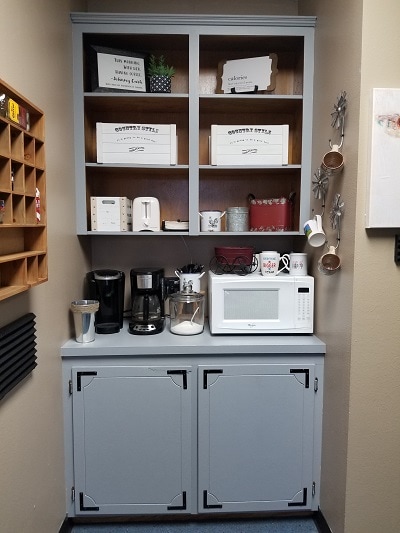 Accessories and storage pieces gave this coffee bar the personality it needed in this simple conference room.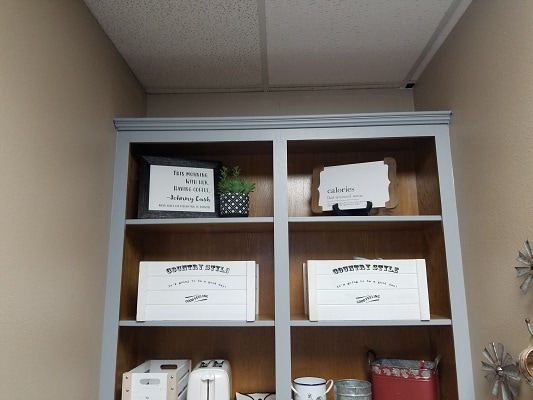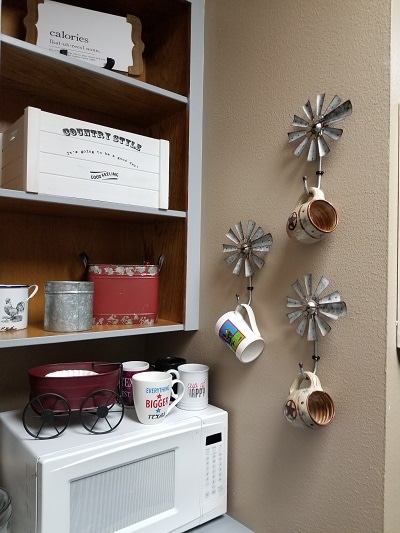 Before You Start Your Conference Room With Personality
Pin this post to Pinterest to help you remember all of the ideas. Hover over any picture or the image below to save it to your account. So easy! And to make it super easy to decorate your conference room I created the Thrift Store Shopping Guide. It has lists of items to shop for, ideas how to use them, and printable lists to fill in and keep you organized and on track!