Create A Patriotic Mantel As American As Apple Pie
Let's create a patriotic mantel as American as apple pie with a framed recipe print, vintage inspired flashcards and DIY bead garland and flags.
Apple Pie Inspiration For The Mantel
I got my inspiration from my friend Ana's patriotic vignette with an apple pie theme and set out to create my own. You can find her shop, HisWorkmanshipDesign here. She has adorable signs, risers, tags and more.
The mantel décor started with a clearance Hobby Lobby sign from their fall collection. I shop year round for the holidays for this very reason! A framed recipe print that I can use for holidays at least twice a year, yes please. The sign was 90% off and it had to come home with me!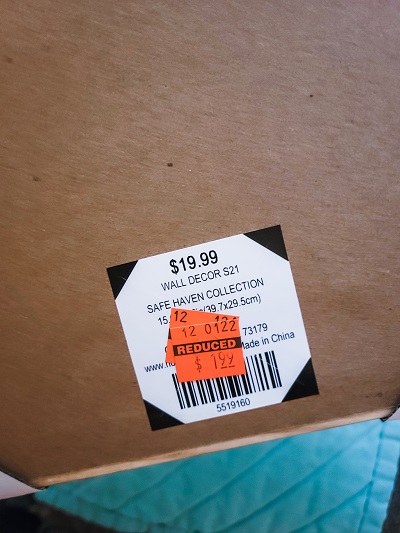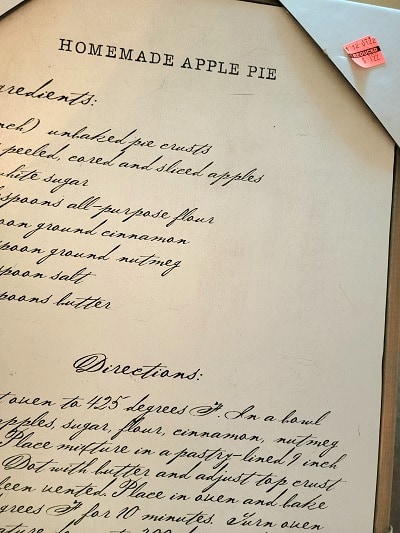 A Patriotic Mantel As American As Apple Pie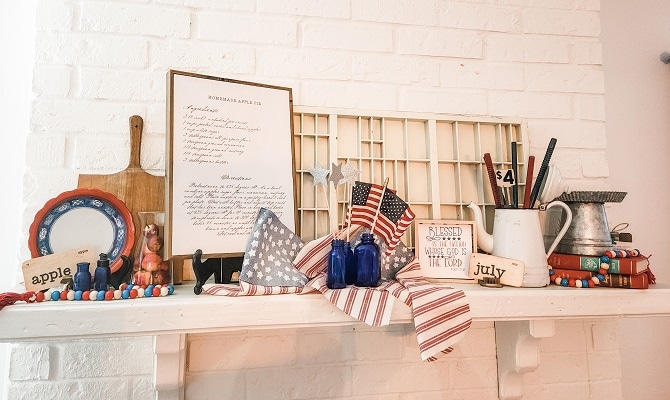 Create Vignettes on Your Mantel
Break up your mantel and fireplace are into smaller vignettes that all work together. You can make the vignettes cohesive by repeating colors, elements, and the theme.
Apple Pie Vignette On The Mantel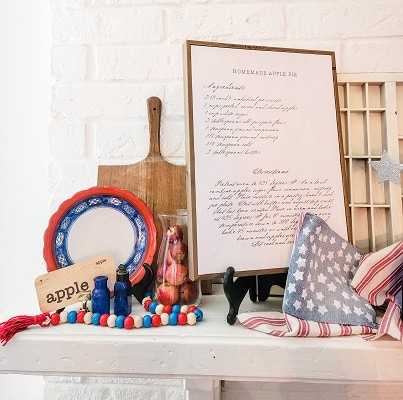 For this vignette on the mantel I used apple pie themed items in the colors used throughout the mantel. I included:
the framed recipe print
a red, white and blue pie plate
a vintage inspired flashcard from this set
a jar of apples
an old cutting board
bead garland created from this fun upcycle
vintage blue bottles
Vintage Patriotic Vignette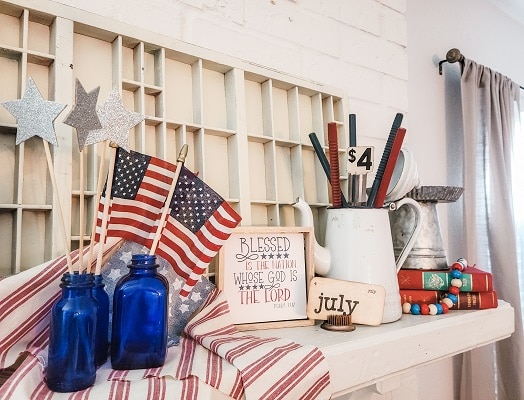 On this part of the mantel I used vintage pieces and continued element s and colors to make it cohesive.
F is for Fourth of July, Flags and Fireworks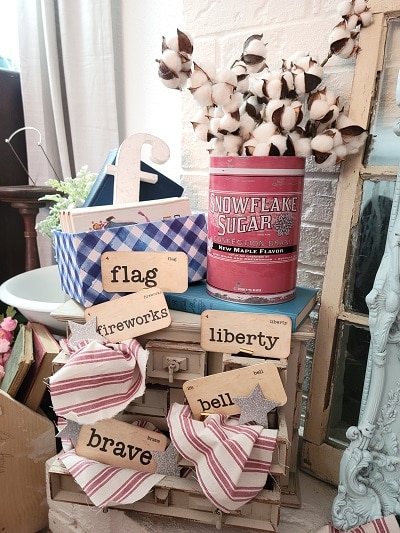 On the fireplace hearth I created this vignette. I used the same elements as the fireplace mantel to join them together,
the same ticking fabric used in the DIY rustic flags are tucked in the drawers
stars I used on the mantel are sitting in the drawers
Red, white and blue is continues with an old sugar tin fill with cotton, books and a blue and white gingham box
An old letter F sits in the box
the Freedom Rings flashcards along with bell from this set sit in the drawers
A Drum and A Bell Vignette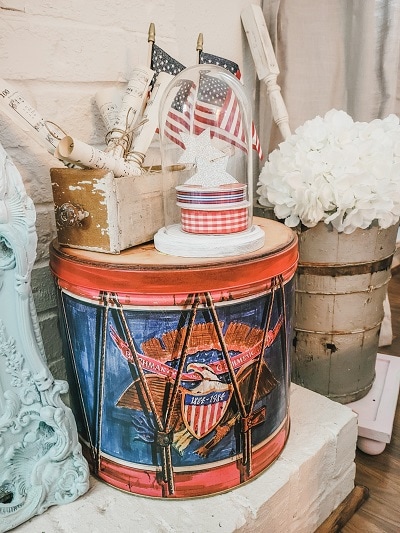 I combined a few pieces on this side of the fireplace as an ode to patriotic music. It always brings tears to my eyes to hear the national anthem, listen to soldiers with their drums and to see military reunions. I'm proud to live in this country, but more than proud I am grateful.
A old tin container that looks like a drum
a ball jar (also called a cloche) filled with a stack of ribbon rolls and stars I used on the mantel
Vintage music scrolls and flags in a chippy old sewing machine drawer
Hope This Inspires You To Create Your Own Patriotic Mantel
Pin this post to Pinterest to save these ideas on making your own patriotic mantel. Hover over any picture to save it to your account. So easy!