Dresser Makeovers That Were Made Beautiful With Emerald Paint
When I decided to redo my bedroom in my favorite colors I chose to paint my bedroom furniture in a deep green color. I gave new life to old furniture with these dresser makeovers that were made beautiful with emerald paint. The emerald green with the soft pink was a perfect color combination for this room redo.
Furniture Pieces To Makeover With The Color Green
The new paint colors I chose for my bedroom walls were pink (of course). Shades of rich green and other green hues were chosen for furniture, light fixtures and linens. A bold green would be the perfect pop of color against the soft pink walls for the chest of drawers and the bed.
This old dresser was originally bought for my older daughter's apartment. She did not appreciate the dresser's bones so it became mine! This entire piece is solid wood and my mom was (still is) mortified I was covering the natural wood tones with a bold color of paint.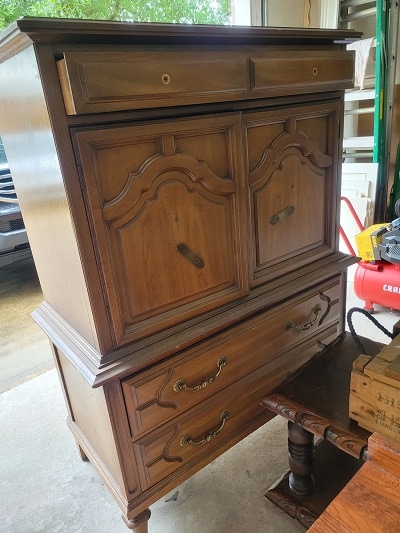 The next piece was an antique dresser with what I like to call mustache handles. This piece of furniture was one given to me by a sweet friend when we moved back into our home after the Harvey flood. It means a lot to me because I can see her love in this piece of furniture that she gifted!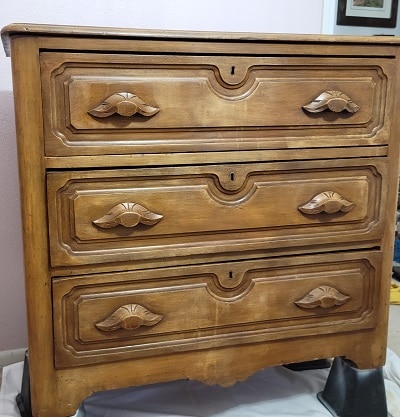 The bed was a purchase from a window shopping spree for bed frames on Facebook Marketplace. I needed a full sized bed for my small bedroom to save space since I was adding an office to my bedroom too. It has been this lovely shade of brown since purchasing it. And y'all know I do not like brown … unless its amber bottles, I like that brown!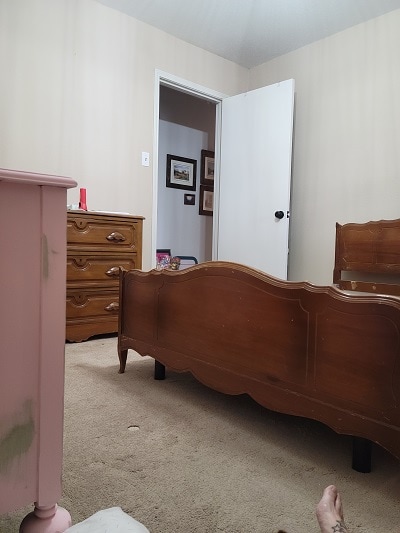 And speaking of the office, I found a vanity on the side of the road to use for the desk in my bedroom/office. My desk makeover started with repairing the back with wood filler and attaching a new back with wood glue and brad nails. After this it was ready for its coats of paint. I gave it two coats of the chalk paint Soft Pink by Dixie Belle and blended Kudzu into the whole piece.
Green Painted Furniture Makeovers
Are you ready for a transformation using only Dixie Belle's Midnight Green Silk Mineral Paint and gold gemstone mousse?
After a good sanding of the pieces I used Heirloom Traditions Surface Prep to clean the surface to prepare for the paint. It is one of my favorite things to use in my projects because it is premixed, low odor and an easy way to clean all surfaces. Apply it with a chip brush, scrub with a green scrub pad and wipe clean with dry cloth.
For the tall dresser I used two coats of the Midnight Green paint.
I used gold spray paint on the original handles after cleaning them using this method.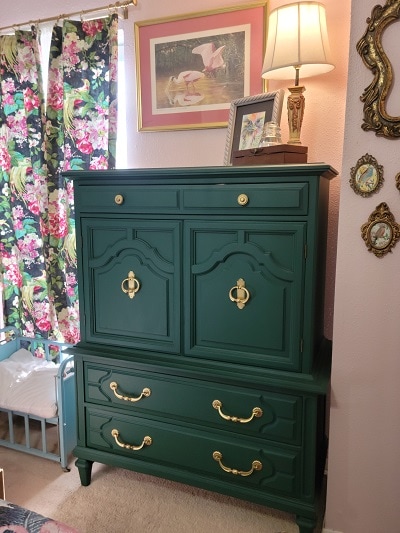 The small dresser was painted with two coats of the Midnight Green paint also. The gold gemstone mousse was added to the details in the "mustache" handles on the drawer fronts.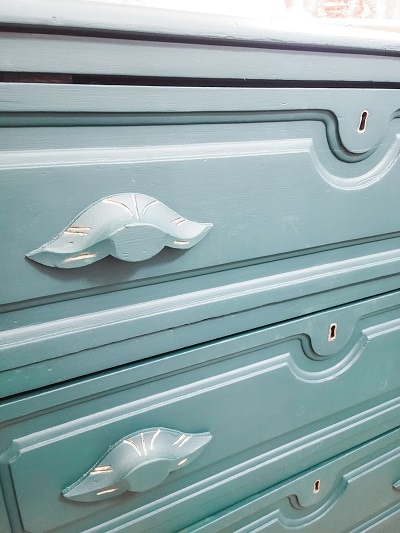 The bed is finally not brown, it was given a makeover with the Midnight Green paint. The gold gemstone mousse was painted with small brush strokes in the inset pattern on the headboard and footboard.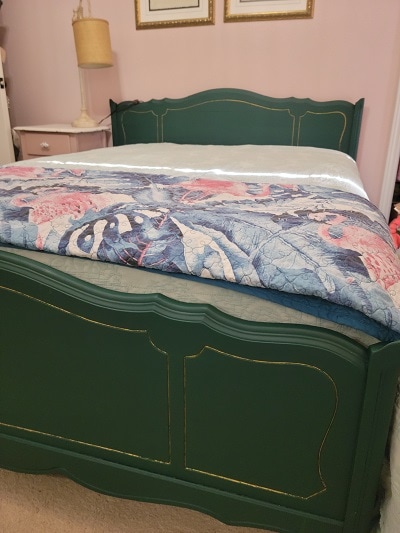 The End Result Of The Green Furniture Makeovers
Simply put, I am in love! This is the first time I've truly made a bedroom just for me.
The top of the dresser has become a place to organize my jewelry. I used smaller pieces from garage sales and thrift stores.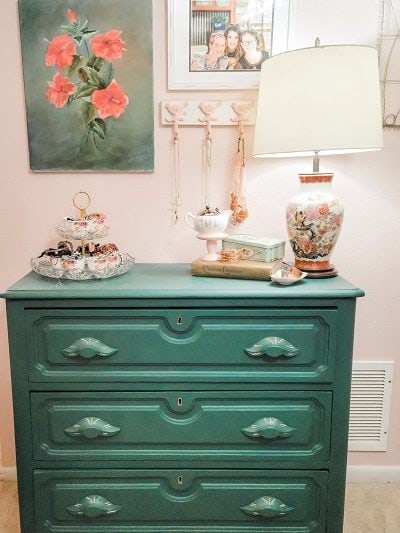 A crystal tiered tray with demitasse cups (French for "half cup.") This small coffee cup only holds about 2 to 3 fluid ounces! Not big enough for coffee in my opinion but is the perfect size for sorting bracelets by color, earrings by type and rings. A gravy boat is great for cuff and bangle bracelets. They stand up straight and are easy to grab. An old tin holds heirloom pieces and a few treasures like notes and drawings from my girls. My necklaces are hung on this DIY hanger over the dresser.
The bed is perfect for me. I absolutely love to read in bed before I fall asleep. I replaced my box spring with an adjustable bed base frame. This allows me to sit up comfortably and stay up way too late reading. And since it is full size I am able to place one end table next to the bed on the wall it sits on. I don't need two side tables, it's only me after all!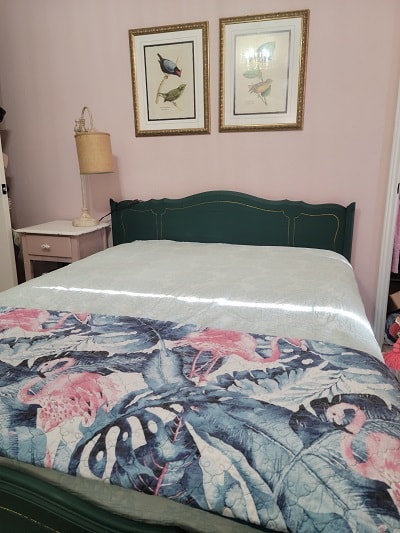 Where To Get Paint For Your Green Painted Furniture Ideas
You can choose many different types of paint for your projects. There is emerald milk paint, bright colors in different shades of green in chalk paints, or you can create your own. Make a custom color mix by combining paint colors or by mixing your own DIY chalk paint.
Get Your Emerald Paint
Some of the links below are affiliate links. This means that, at zero cost to you, I will earn an affiliate commission if you click through the links.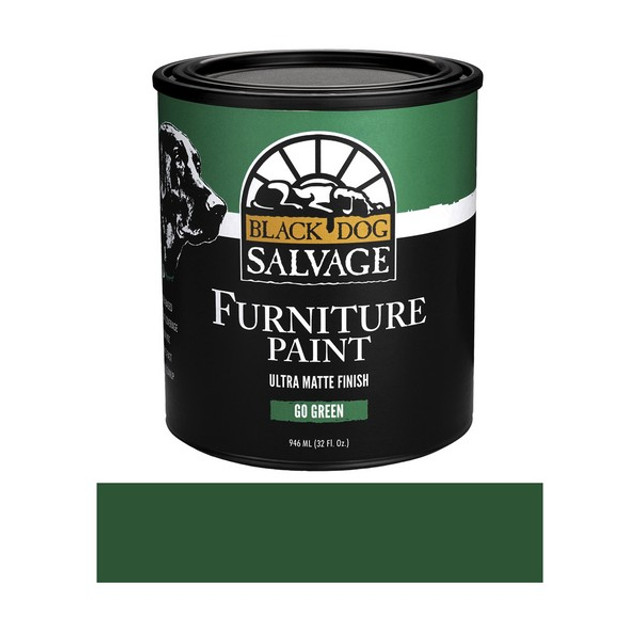 Black Dog Salvage Furniture Paint
The color "Go Green" is a gorgeous emerald green.
Use code SPARROW20 to save 20% today
Annie Sloan Chalk Paints
Amsterdam Green
Schinkel Green
Miss Mustard Seed Powdered Milk Paint
Benjamin Moore Latex Paint
Seaweed
Celic Green
Deep Green
Buffett Green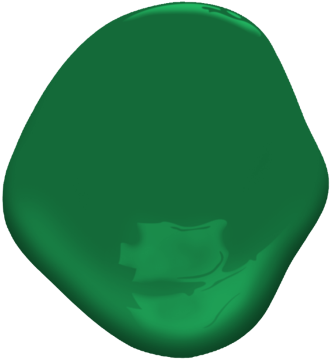 Furniture Inspiration From Pieces I Have Painted
A Pie Safe In My Dining Room aka My Kitchen Nook
My pie safe got a much needed makeover. I painted it my two favorite colors and used a candle and packing tape method to distress.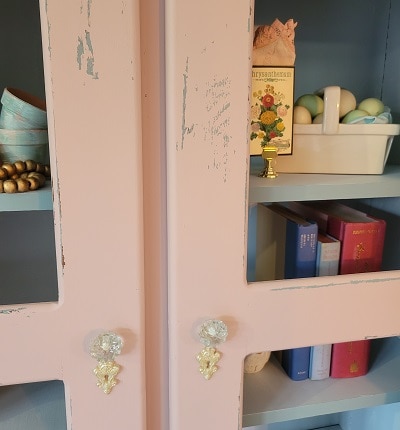 In The Living Room, A Dresser Turned Apothecary Chest
This is a dresser makeover you'll love! By using paint, card catalog pulls and wood squares it was given an apothecary or card catalog look.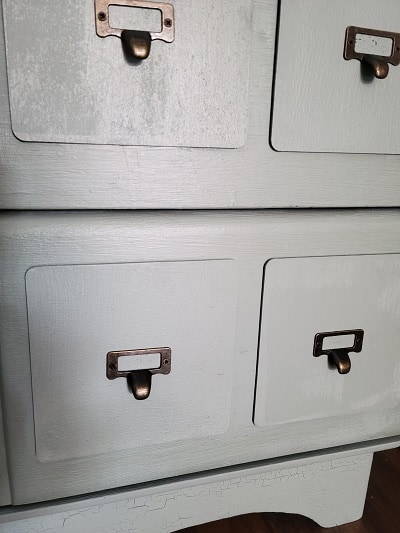 Before You Fly Away To Makeover A Dresser With Beautiful Emerald Paint
Pin any of the images to Pinterest so you can paint a green dresser in your life – hover over any picture to save the pin to your Pinterest account. So easy!