A Dresser Makeover You'll Love
This is a dresser makeover you'll love! By using paint, card catalog pulls and wood squares its given an apothecary or card catalog look.
I received this dresser from an older gentleman who said this piece of furniture was part of his baby room furniture. It was made and bought originally in the 40's. It had been with this man through childhood and into marriage. And now we complete a dresser makeover you'll love and will "fifth sparrow no more" this piece to allow more generations to use and enjoy it!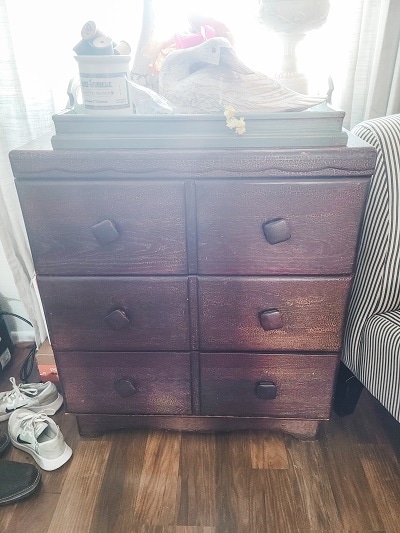 Supplies to Complete A Dresser Makeover
The First Step To A Dresser You'll Love
The dresser began as dark brown with red crackle finish. Definitely not my taste! I used citristripper, a paint and finish stripper, to remove all of the old finish. There were some stubborn spots and I sanded those down quickly.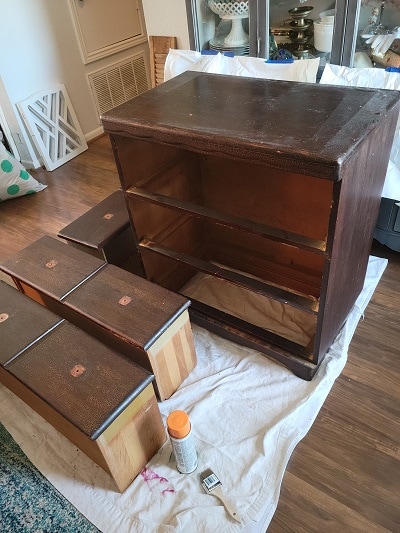 This was after stripping it, still lots of dark brown paint that had soaked into the wood.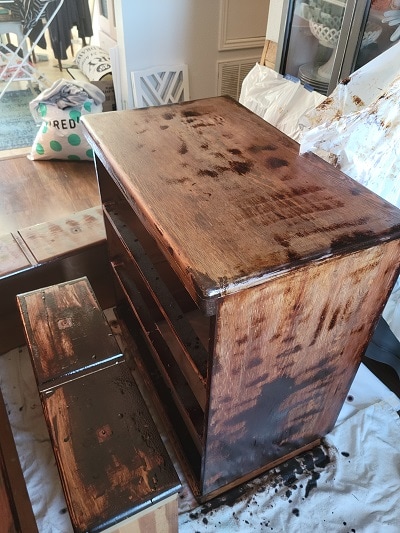 After sanding the stubborn spots comes the fun part – painting!
A New To Me Paint For This Dresser Makeover
For this project I used Black Dog Salvage Furniture Paint. Using their custom color chart and two base colors – Roanoke Rain and Galvanized I created Mountain Mist.
The paint is made in small batches in the USA and includes 16 pre-mixed colors, including a true black and white, which gives you the ability to mix custom tints and shades. They have also have a paint recipe card which makes it easy to mix the colors.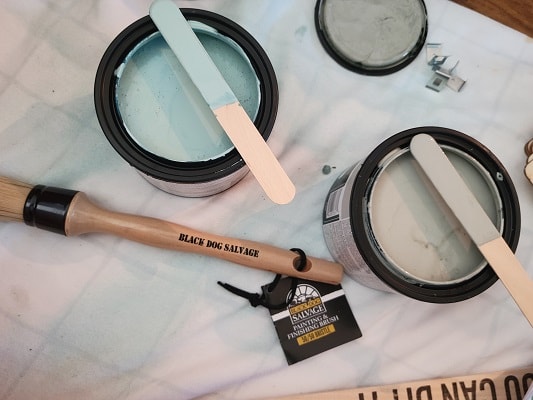 The dresser and squares got two coats of paint and allowed to dry for 24 hours.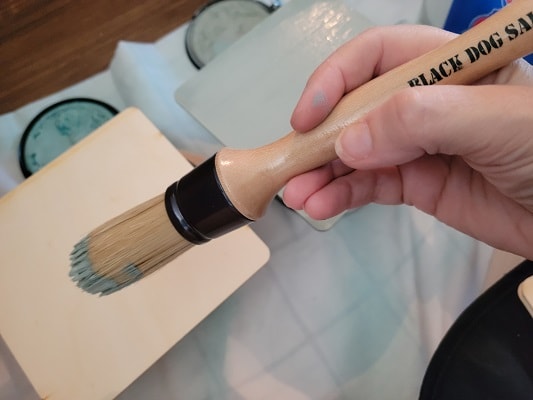 I used the Show Dog Topcoat as a sealer. It was rolled it on with a foam roller and a chip brush was used to evenly spread it out.
To Make A Dresser Into A Card Catalog or Apothecary Cabinet
In order for the the three drawers to look as if they are multiple small drawers I used wood squares and card catalog pulls. I used the card catalog pulls on this nightstand repurpose and absolutely loved the outcome and couldn't wait to make another piece like it.
Creating Faux Drawer Fronts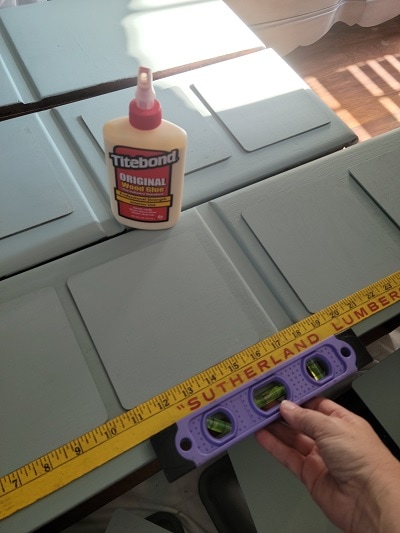 Measure Drawers
Using a yardstick and level I spaced the wood squares out on the drawer fronts. I used a pencil to mark where each drawer front would be attached.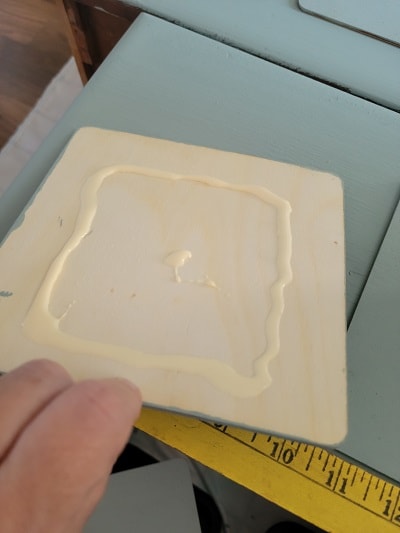 Attach Wood Squares
I used wood glue to attach the wood squares back onto the drawer fronts using my markings as guides.
Attach Card Catalog Pulls
I used the yardstick to mark the center of each wood square and using the screws that came with the pulls attached them to the faux drawer fronts.
A Completed Dresser Makeover You'll Love
This finished card catalog / apothecary dresser is perfect in my entryway. And its big drawers provide extra storage for all of my tiered tray décor!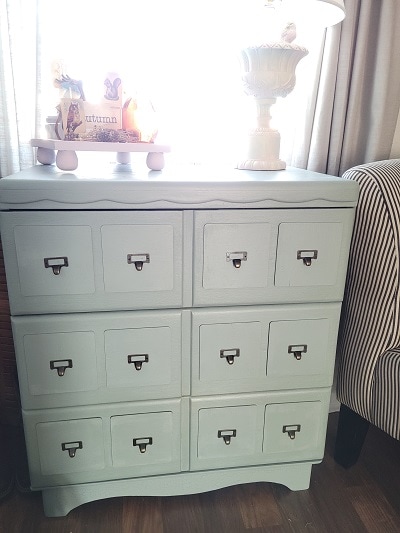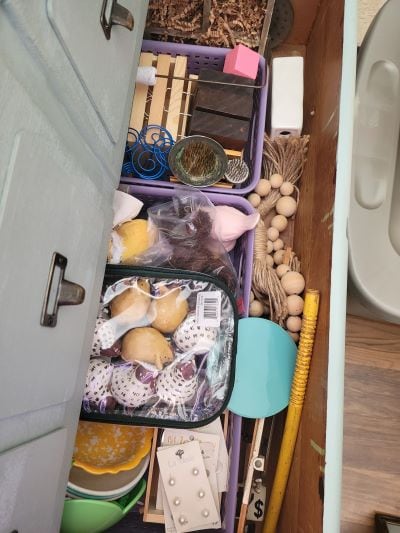 Free Download
Get your free guide to setting a gorgeous table easily to wow family and friends! Plus access to The Flock's freebie library!
Join the list today
Before You Fly Away To Make A Dresser You'll Love
Pin any of the images to Pinterest so you can create your own apothecary cabinet or card catalog – hover over any picture to save the pin to your Pinterest account. So easy!