Celebrate Easter For Holy Week Not Just One Day
We are stepping into Holy Week – because Easter isn't one day, it's a week of events that led to Jesus becoming the sacrifice for all of us that accept Him as our savior. This post is to share the final week of Jesus Christ and the events that led to His death and resurrection. Plus a daily reading of verses from the disciples accounts of the Easter story because we need to celebrate Easter for Holy Week not just one day – not just on Easter Sunday.
Daily Reading Plan: Celebrate Easter For Holy Week Not Just One Day
A Timeline Of The Holy Week Events
Overwhelmed By Love at Easter
I am always overwhelmed at Easter. The fact that He loved us so much that He willingly went through the most horrible excruciating death for us. That is a lot of love, folks.
And that's where I get overwhelmed. By the amount of love, by the fact that He sees me (and you) as that person He wants to spend eternity with. That He finds you worthy, that He sees you. Even when we mess up (over and over), get angry and unloving, when we do anything that makes us feel less than.
The Fifth Sparrow No More
And that is where I want to remind you and myself that we are the fifth sparrow no more …
"Are not five sparrows sold for two pennies? Yet not one of them is forgotten by God. Indeed, the very hairs of your head are all numbered. Don't be afraid; you are worth more than many sparrows."
Luke 12: 6-7
"Are not two sparrows sold for a penny? Yet not one of them will fall to the ground outside your Father's care. And even the very hairs of your head are all numbered. So don't be afraid; you are worth more than many sparrows."
Matthew 10: 29-31
Two sparrows are sold for a penny OR you can get a DEAL and get five sparrows for two pennies. I don't know about you but there have been times where I feel like "THE FIFTH SPARROW." You know, someone paid for four and the fifth was thrown in for free. Not even paid for. That's a true feeling of WORTHLESS. The enemy would tell us that the OTHER FOUR were good enough to be bought with a price. BUT YOU are SO unworthy that you were just thrown in because you couldn't be redeemed. But …
NO MATTER WHERE you are in life and WHAT you have done… JESUS HAS PAID the PRICE for YOU. For me. For each and every ONE of us. We have been BOUGHT and PAID for with His blood. But WE have to accept that gift. And make Him our Savior.
The Faithfull Vintage Flashcards
Use flash cards to feather your nest. Here are a few ideas –
Use Vintage Flash Cards In Centerpieces
Vintage Flash Card At Each Place Setting
A Banner of Vintage Flash Cards
Place Vintage Flash Cards In Vignettes
Vintage Flash Cards On Tiered Trays
Top A Gift With Vintage Flashcards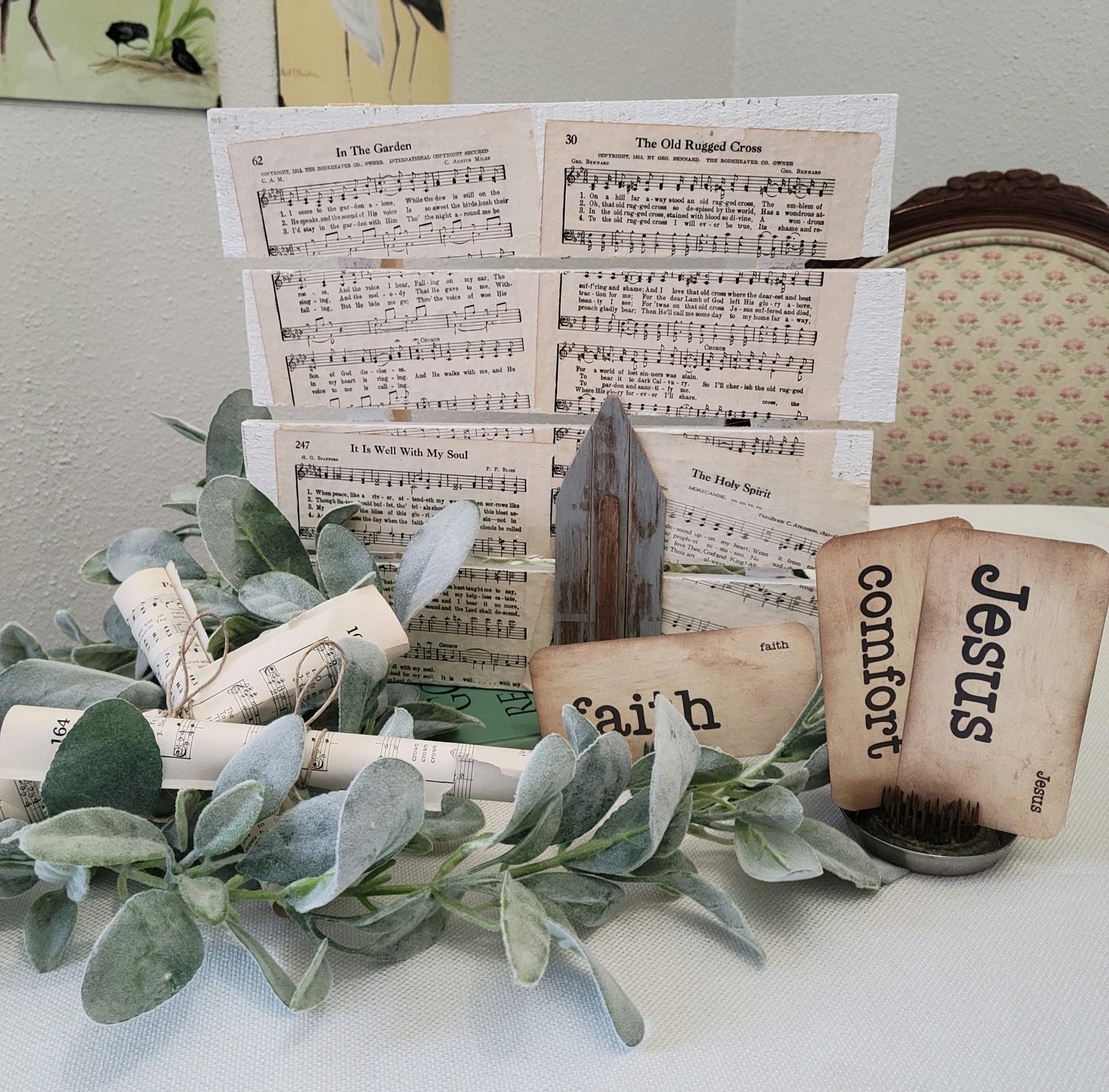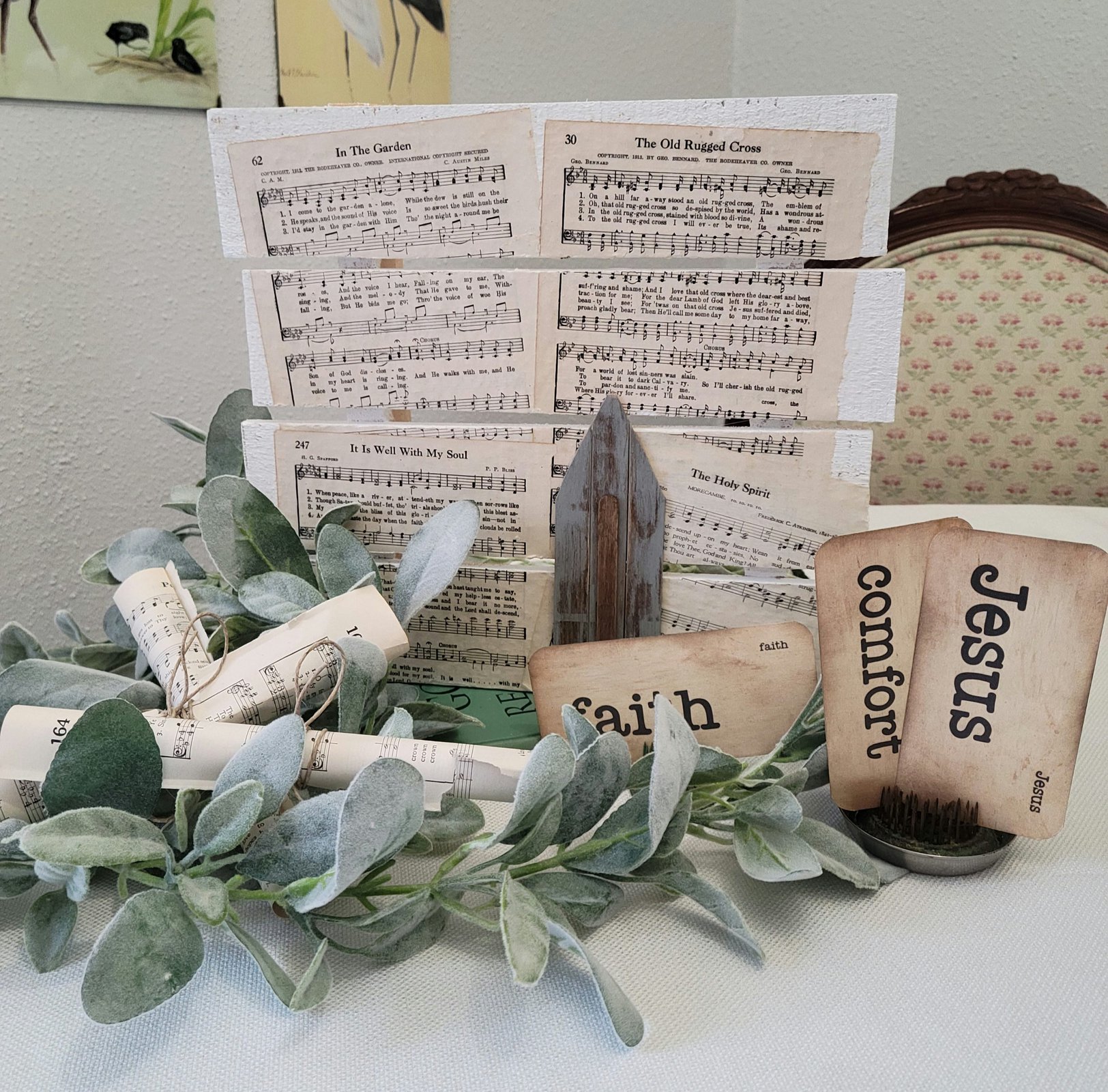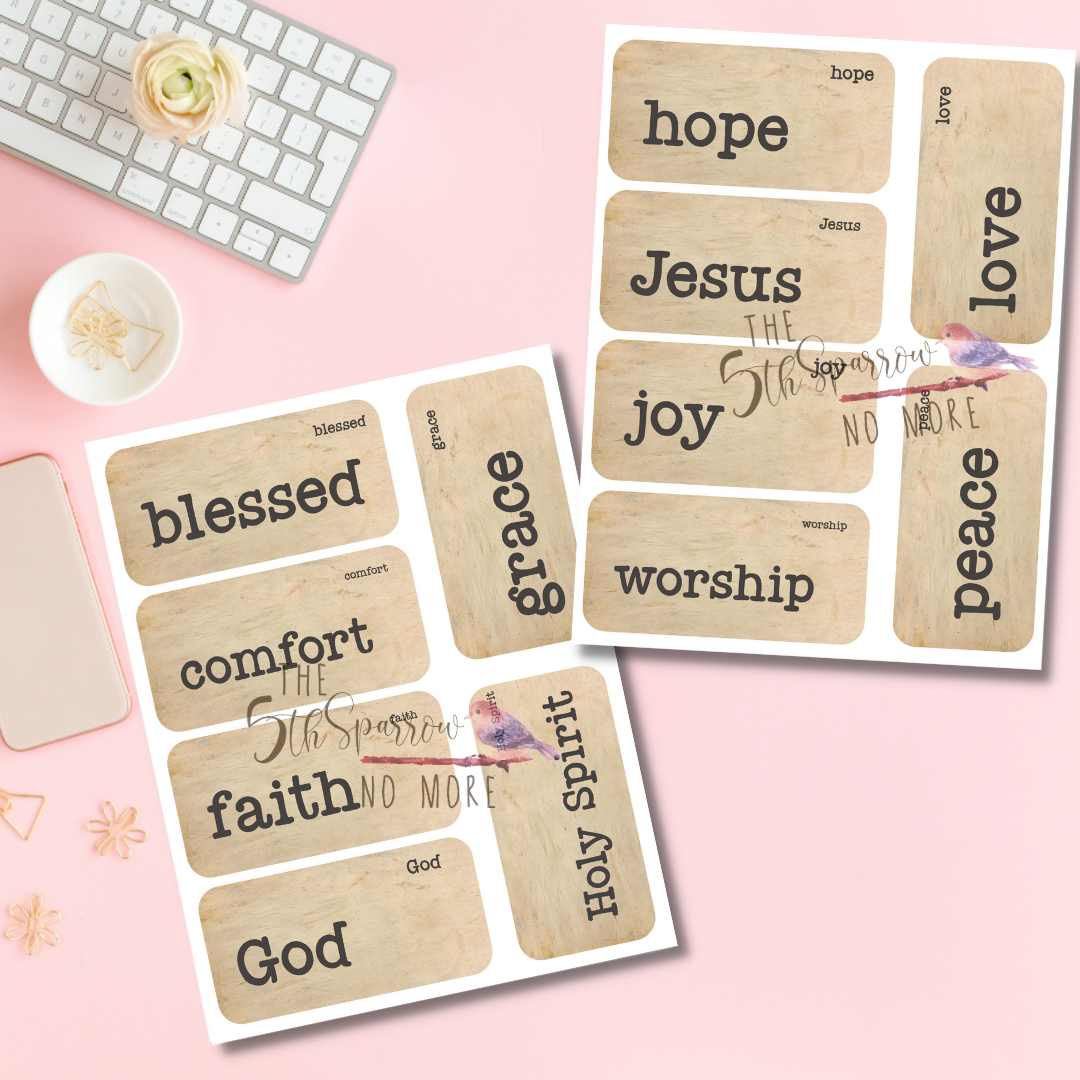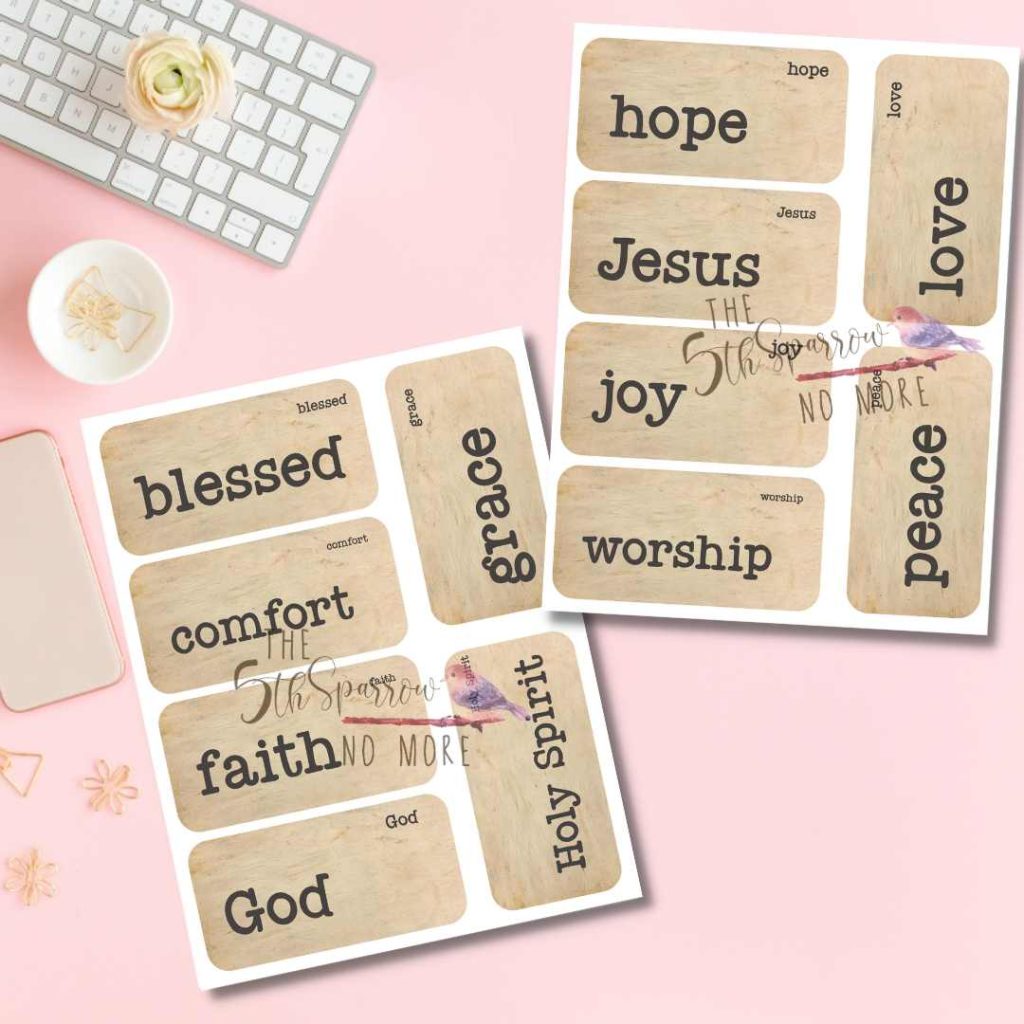 Before You Fly Away To Celebrate Easter For Holy Week, Not Just One Day
Pin any of the images to Pinterest so you can share the daily readings and keep them close to you every year – hover over any picture to save the pin to your Pinterest account. So easy!