Vintage Ski Upcycle For A Winter Wonderland Decoration
I'm getting in the holiday spirit with some diy ideas including this vintage ski upcycle for a winter wonderland decoration for my mantel. I was at the right place at the right time and got these free from my Buy Nothing Group. I knew they would be the perfect choice for my home decor in a winter theme this year.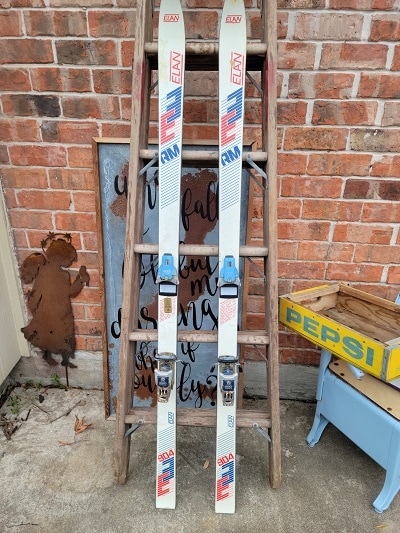 Christmas Themes Past and Present
Last year, as you see in my Christmas home tour, I did a pink theme in my living space downstairs and a farmhouse themed Christmas tree upstairs. This year I am decorating my living room mantel (or is it spelled mantle, I never know!) as a focal point in a winter holidays motif with my gifted King of Christmas four piece set with a wreath, garland and artificial trees with white lights and the upcycled skis, themed ornaments and simple ideas you can recreate with diy winter decor projects. These upcycled skis would be great party decor for all of your winter wonderland party ideas, a decoration for your front porch, or next to your winter wonderland Christmas tree.
Start The Vintage Ski Upcycle By Removing Binding Hardware
I started by removing all of the hardware off the skis. I had no idea how to do this! But this YouTube video was a great way to find out and helped quite a bit to show me the order in which to remove the pieces in an easy way.
Using Spray Paint on Upcycled Skis
I then used gold spray paint to cover one side of the skis. I did this to cover the words on the skis so they would not show through the transfer. However, this was a bad idea! The transfer would not stick to the spray painted surfaces. I suggest only cleaning the skis with a green scrubby pad and Pristine Clean.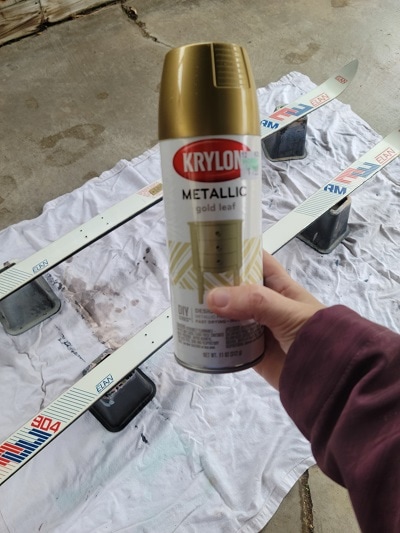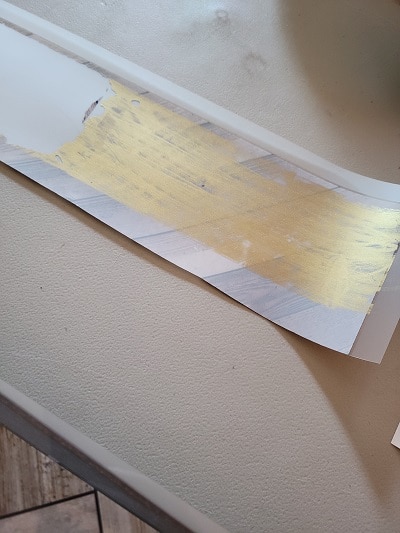 SUPPLIES FOR VINTAGE SKI UPCYCLE
These are affiliate links – I make a small commission on these when you purchase at no cost to you.
Drill and Screwdriver
Pen or Pencil
Makeover Skis For Winter Wonderland Decoration With Transfers
The Steps To A Vintage Ski Upcycle For A Winter Wonderland Decoration
Herringbone Transfer
After the skis dried I brought them in to cover with the herringbone transfer from Dixie Belle Paint Company. I thought the neutral palettes of the transfer would be perfect for the color scheme of my winter wonderland theme this holiday season.
Measuring
Next step to the upcycled skis project is to measure the width and length of the skis. This will help you cut the transfer into strips to fit your skis.
Cut The Strips Of Transfer
Transfer those measurements to the back of your transfer onto the backing paper. Cut these strips out. Like I said before the transfer would not stick to the spray paint. I flipped the skis over and to apply the transfer to the back unpainted side. Worked like a charm.
Apply The Transfer
Using the stick included with the transfer, apply the transfer. Start by peeling the backing away and laying on the skis. I rubbed hard (arm workout done!) and some of the transfer did not stick. But I felt this chippy look gave a warmer look, a coziness that was a great addition to the winter wonderland theme I was creating.
Sand The Transfers
Sand the skis on the edges and the seams where the strips of transfer meet. If your pieces' patterns do not match up exactly this helps disguise this a little bit!
Upcycled Skis With A New Look For A Winter Wonderland
Remember what the vintage skis looked like? Now they are "wood", chippy and rustic for the winter wonderland decor on my Christmas mantle.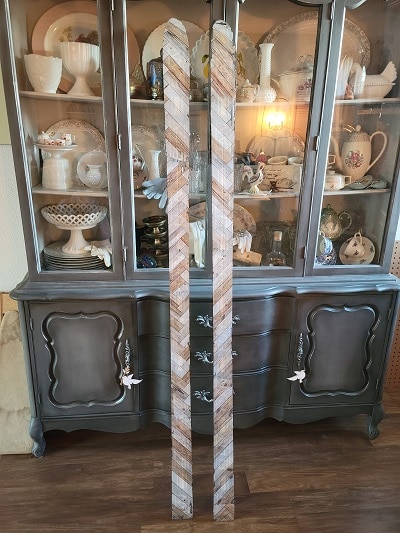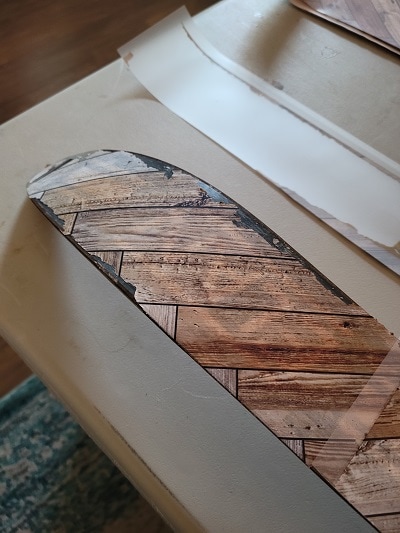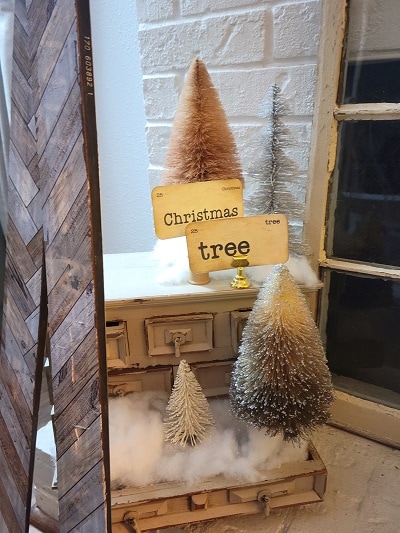 Finish The Vintage Ski Upcycle For Winter Wonderland Decorations
Cross your skis in an X and hot glue them together. You can also drill holes in the skis and connect them with a nut and bolt.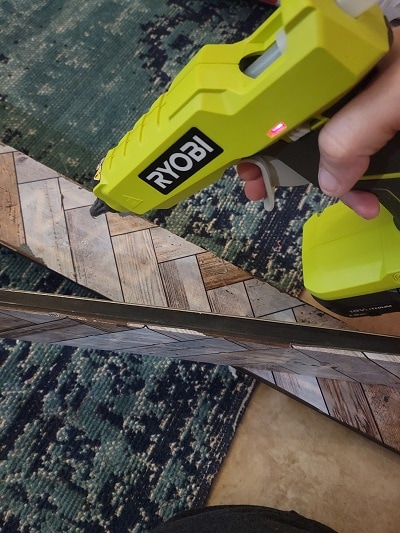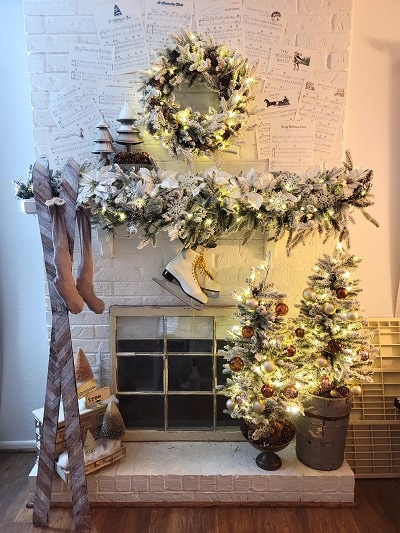 Another great option is this simple idea to create an arrangement of battery operated fairy Christmas lights, white ribbon, silver ornaments, neutral Christmas ornaments, these beautiful snowflakes, pine cones, and sprigs of greenery with faux snow on the branches to place where the skis meet in the X. This will hide any connections you placed in the upcycled skis to connect them.
Ideas For Displaying Your Vintage Ski Upcycle In A Winter Wonderland Theme
And this is how you upcycle skis for a magical winter wonderland theme! More places to use these upcycled skis this winter season is to use them for outdoor Christmas decorations by the front door to greet your guests with holiday cheer, decorate the dining room for your own winter wonderland on a dining table as a table runner, or on a console table either laying on the table or hanging above for holiday decor.
Before You Fly Away To Upcycle Vintage Skis For Your Winter Wonderland
Pin any of the images to Pinterest so you can makeover a pair of skis for your winter decor – hover over any picture to save the pin to your Pinterest account. So easy!