Easy Fall Bead Garland And Pumpkin Tag To Make Today
I love to add a bead garland into my vignettes. They are like the necklace in your outfit, it completes the look and adds a little extra style! This project is an easy fall bead garland and pumpkin tag to make today! All you need are a few simple supplies and a little bit of time.
Bead Garland DIY Projects
I've made bead garlands from a children's toy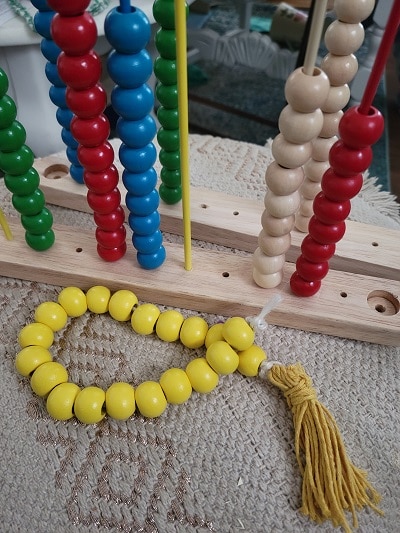 Tassels for a plain bead garland for all the different seasons and holidays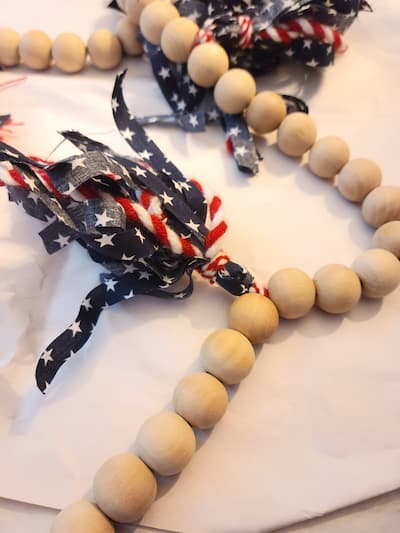 And now I am creating a fall bead garland with a different type of tassel (its not twine!) and a pumpkin shaped tag.
Gather Your Supplies For The Fall Bead Garland And Pumpkin Tag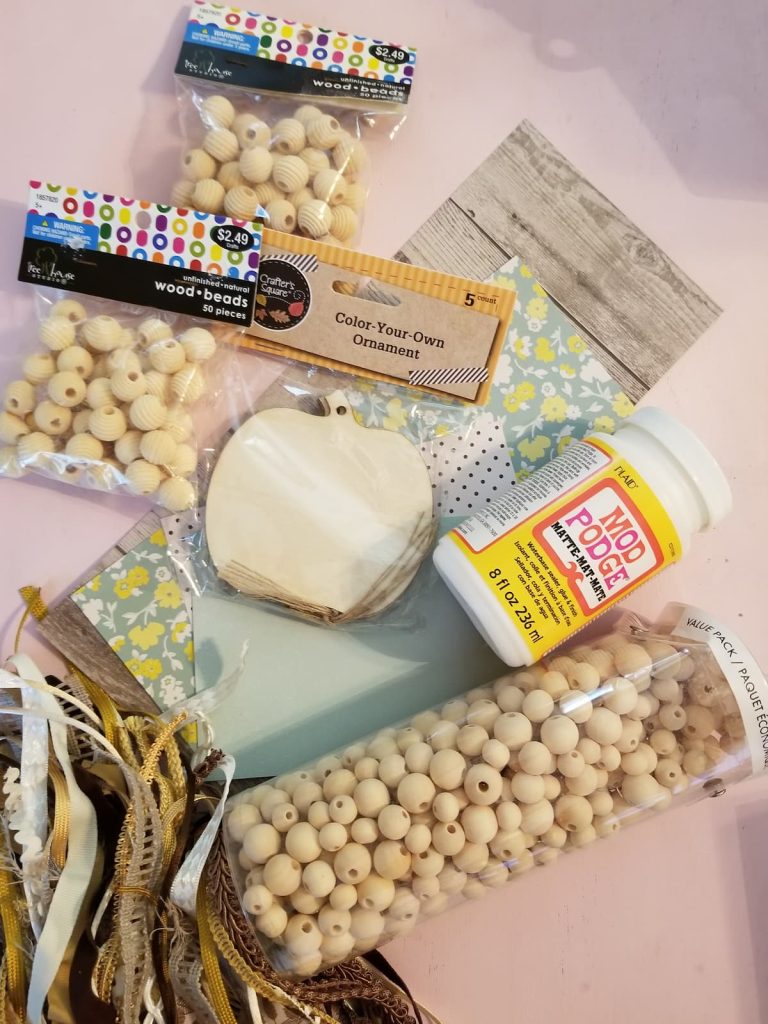 Steps To Creating Your Garland And Tag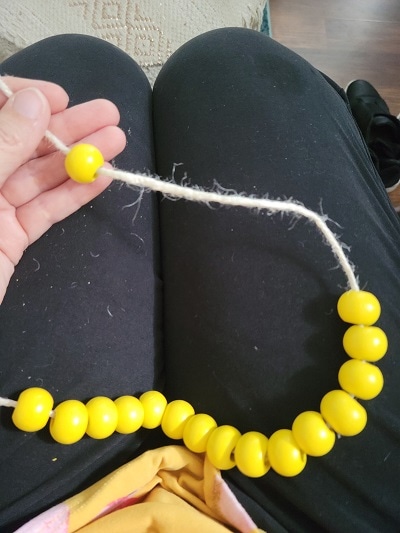 String Your Beads
Cut approximately two feet of twine and begin sliding your beads onto the twine. (Different project – same process!)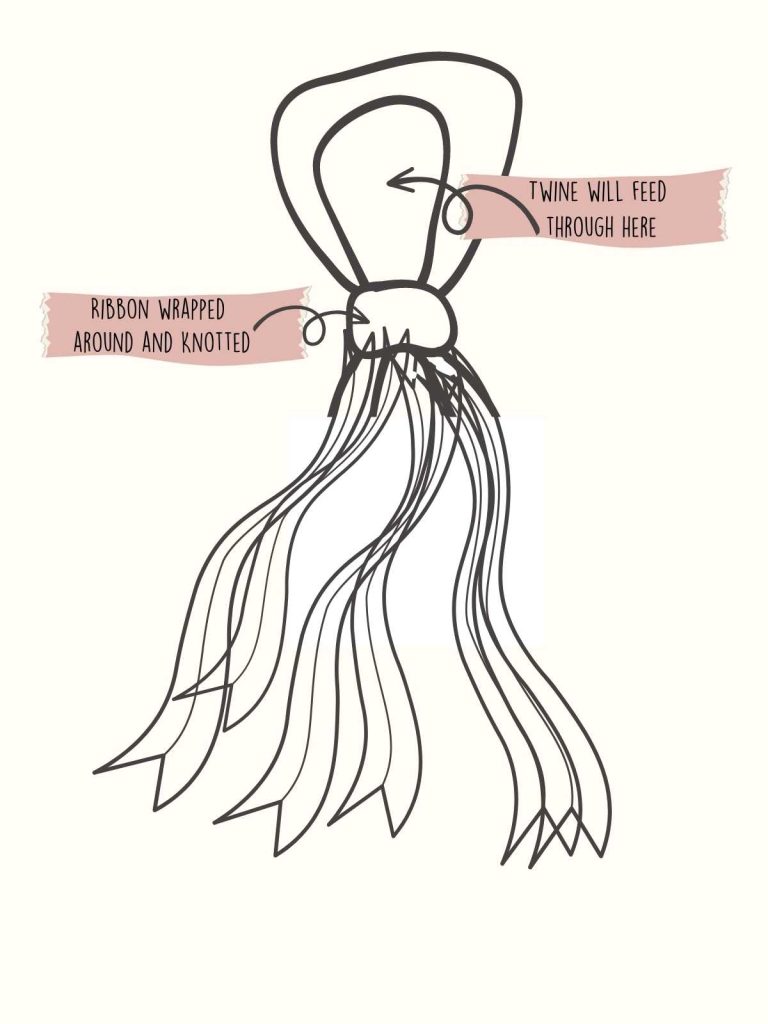 Create A Tassel
The ribbon I have linked and love to use are precut lengths. Pull out 10 pieces and fold in half. Wrap and tie another ribbon about half an inch from the top. This creates a loop in order to tie your twine onto the ribbon tassel.
Make Pumpkin Tag
Trace the pumpkin on the back of your scrapbook paper and cut out. Using a foam brush spread Mod Podge on your pumpkin and attach scrapbook paper. When dry, sand the edges of the pumpkins to get a smooth edge and run an ink pad along the edges for shadow and add the perfect amount of distressing.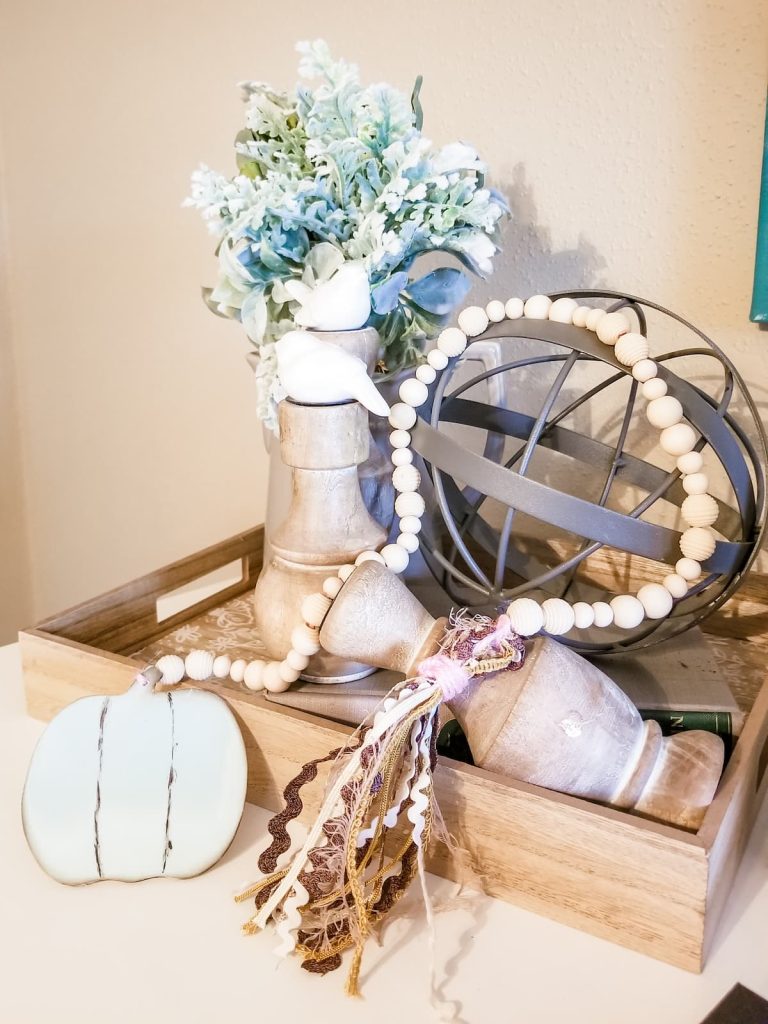 Attach Pumpkin Tag
Using the twine from your beaded string attach with a knot the pumpkin shape through the hole provided. You now have a pumpkin tag on one end and a fabulous ribbon tassel on the other.
Easy Fall Bead Garland And Pumpkin Tag To Make And Display Today
Use your beaded garland in a vignette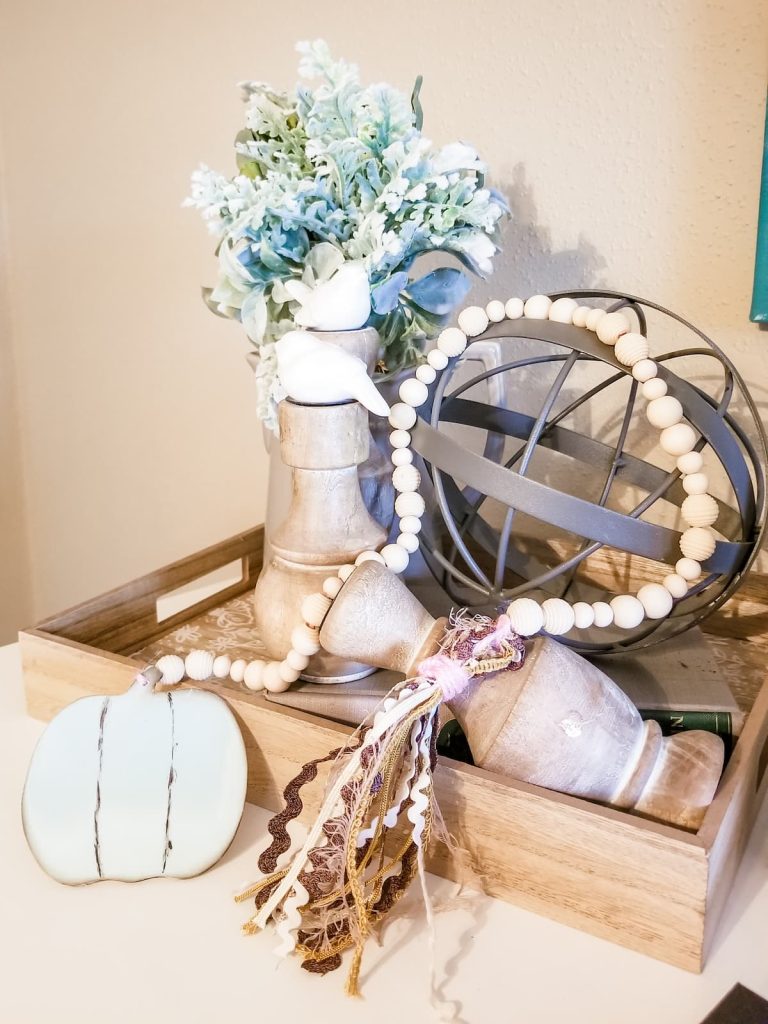 Use your bead garland on a fall mantel – I used pastel colors on my fall mantel
Here is one on the hearth –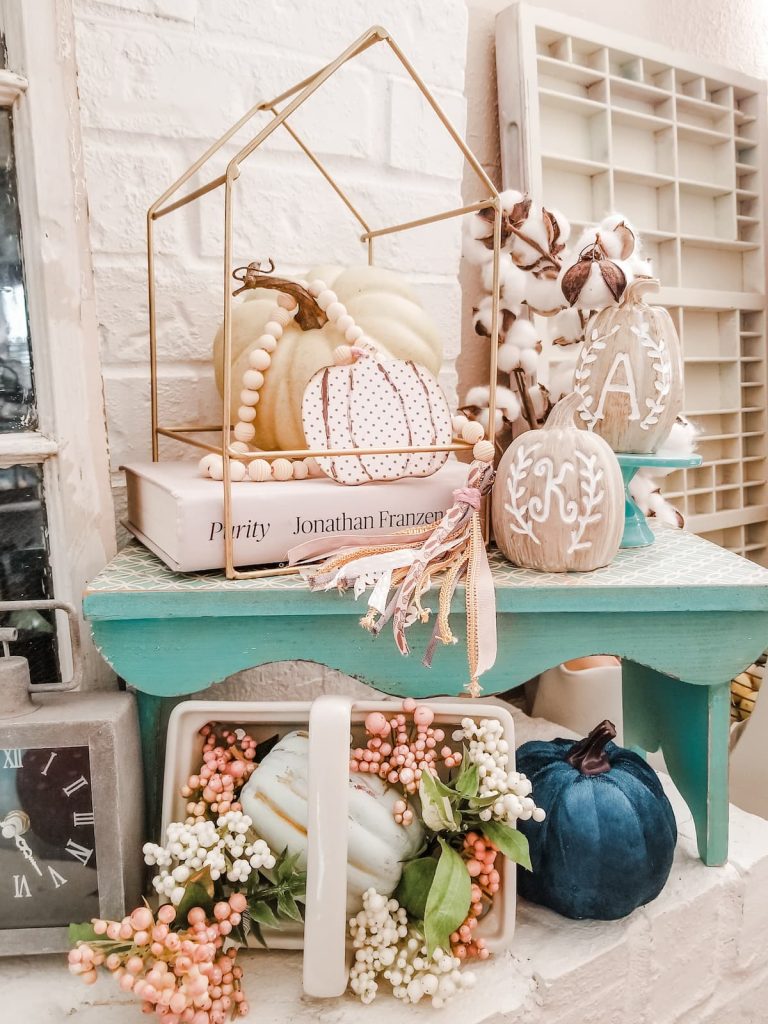 And one on the mantel –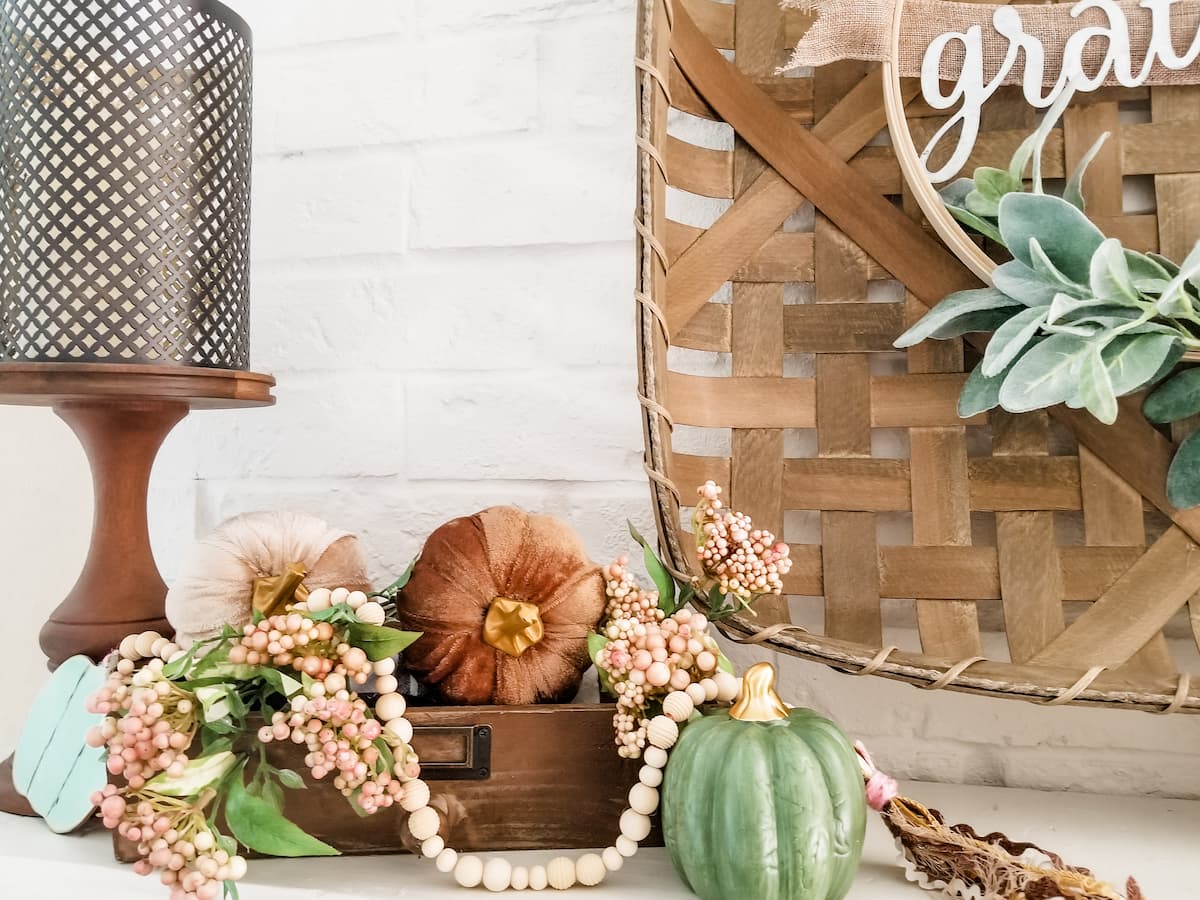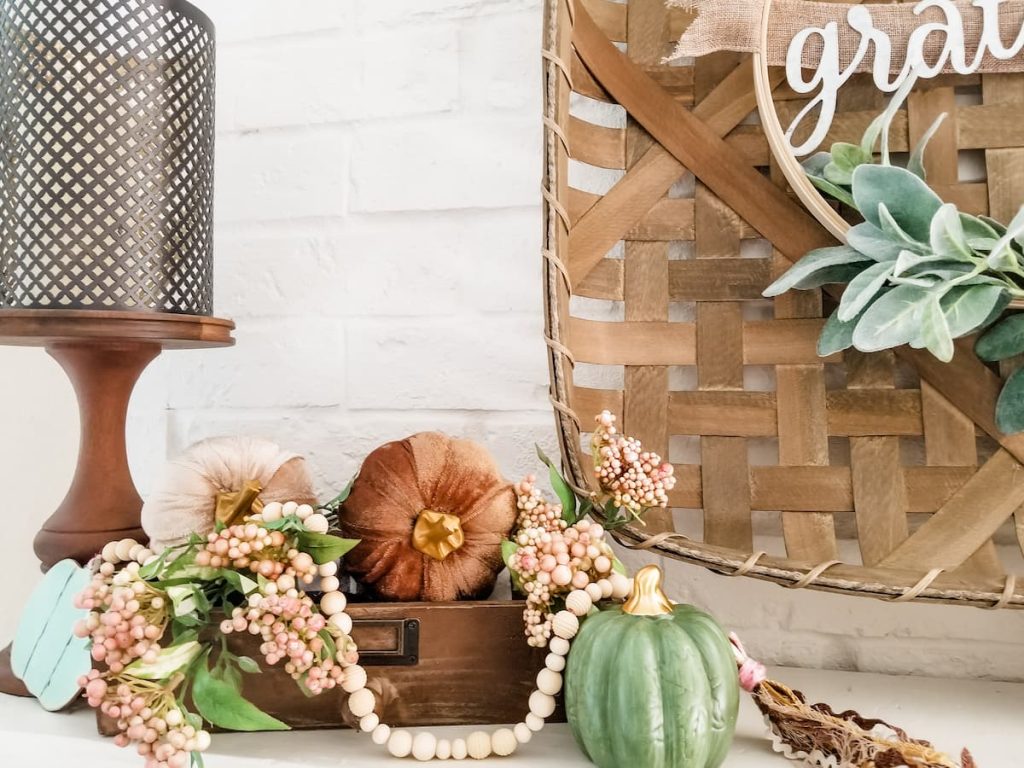 Before you Fly Away To Make An Easy Fall Bead Garland And Pumpkin Tag Today
Pin any of the images to Pinterest so you can use the step by step process to create your own bead garland, pumpkin tag, and ribbon tassel – hover over any picture to save the pin to your Pinterest account. So easy!