A Pioneers Road Trip To Oklahoma, Pawhuska
Pawhuska and The Pioneer Woman
Our pioneers road trip through Oklahoma continues (see Ponca City here and Bartlesville here) with THE Pioneer Woman visit of a lifetime in Pawhuska. We started bright and early and had breakfast at the Merc. The Cowboy Coffee had us feeling colors and the food was yummy! We devoured the biscuits and jam before I remembered y'all might want to see a picture. Sorry, not sorry!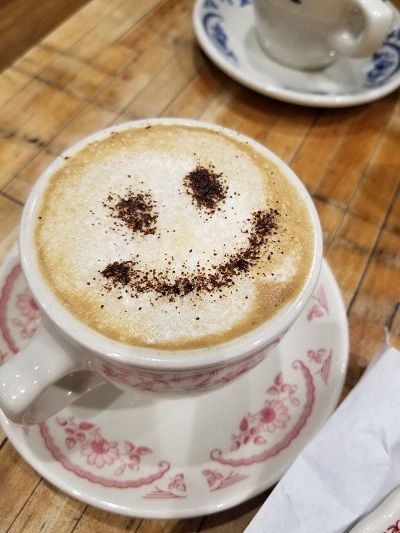 On the day we visited lodge tours were open, and yes, I scheduled the whole trip around this! I mean who does not want to see where Ree Drummond films her TV show The Pioneer Woman? I have details in my guide linked at the bottom of the post on how to find out about lodge tours!
We received directions from our waitress that was our ticket to the LODGE. After following directions that included "turn at this stop sign but a cow might have knocked it over but it's the last road on the left" (she writes directions like I do!), we arrived. The Lodge is set high on a hill overlooking ranch operations and if it hadn't been an awful dreary day we probably could have seen for miles.
After touching ALL THE THINGS, leaving a note in the spice drawer for Ree (thanks for keeping it spicy!), and asking the attendant a gazillion and 2 questions we piled back into the car to drive into town and look through the shops.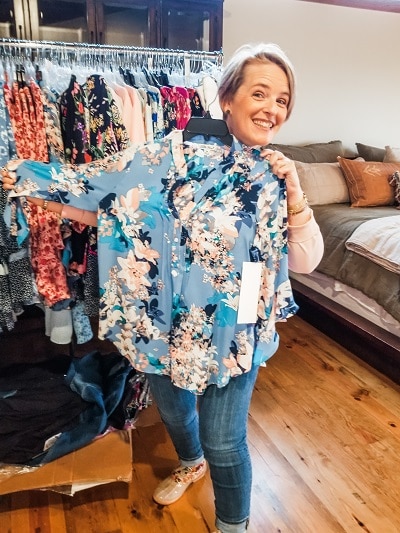 Pioneer Woman has two shops – one at the merc and by her hotel. Other shops on main street were cute clothing boutiques, western outfitters, giftshops and antiques.
tallgrass prairie preserve
On the way back to explore Osage Hills State Park, where we had rented a cabin, we stopped at the Tallgrass Prairie Preserve. It is the largest protected area of tallgrass prairie on Earth, spanning 40,000 acres. You will be able to spot free-ranging American bison, as well as many other animals and birds. The complete drive is approximately 15 miles. If the buffalo are close, stop and roll down the windows. Be quiet and you will hear them crunching the grass as they chew and "talk" to each other.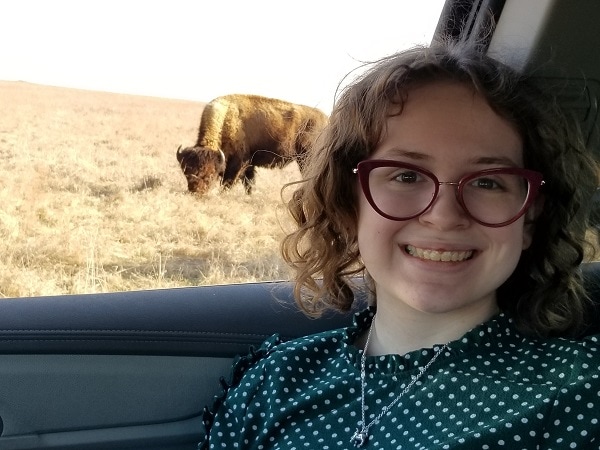 osage hills state park
Osage Hills State Park is filled with trails to explore and activities to enjoy. They do have boats to rent to go out and fish, a swimming pool for hot days and more. Amory and I enjoyed tromping through the woods and seeing the natural beauty of Oklahoma.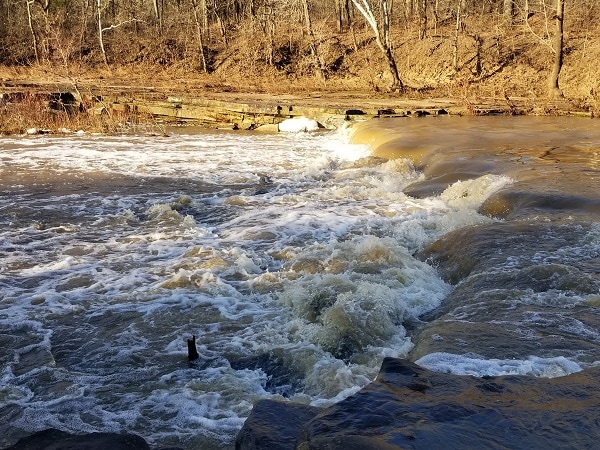 Get your travel guide for a pioneers road trip with all the sites we visited in Ponca City, Pawhuska, Bartlesville and Dewey City here. You will find everything you need – links, addresses and phone numbers – to make your own visit to Oklahoma so easy to plan!