Waco Getaway For An Amazing Mother Daughter Road Trip (A Must See List)
One of the best parts of living in Houston is being only a few hours from Central Texas and planning a Waco getaway for an amazing mother daughter road trip is so easy. This is a must see list of the best things in Waco – home décor in stores and historical homes, animals in their natural habitat, and a little bit of fixer upper.
Visit Animals and See Nature In Waco, Texas
When planning a weekend getaway with my girls we must include each of our favorite places. For Amory it's all about the animals and nature…
Cameron Park Zoo On Our Waco Getaway
Cameron Park Zoo is home to over 1,700 animals in a 52-acre natural habitat zoo located within Cameron Park. When we visited we packed a lunch and ate at picnic tables in the parking lot. However there is one restaurant on the property called The Treetops Cafe. We would suggest the behind the scenes guided tour, it's amazing, educational and interesting for a low cost. It's a small zoo in the best way possible. This allows you to see the whole property in just a few hours leaving time to explore more of Waco.
Cameron Park Zoo is located at 1701 N 4th St, Waco, TX 76707
Waco Mammoth National Monument on our Mother Daughter Road Trip
At the Waco Mammoth National Monument animals are not alive but fossilized and from between 65,000 and 72,000 years ago. The dig site, which you can see from a raised walkway, contains the fossilized remains of a nursery herd of mammoths, a camel and a juvenile saber-toothed cat. The rangers at the park are very informative. When acting as our tour guide we learned about the history of the area, how the fossils were first discovered and the ongoing work at the site. This park has a dig site for the younger set, a gift shop and a picnic area.
Waco Mammoth National Monument is located at 6220 Steinbeck Bend Drive Waco , TX 76708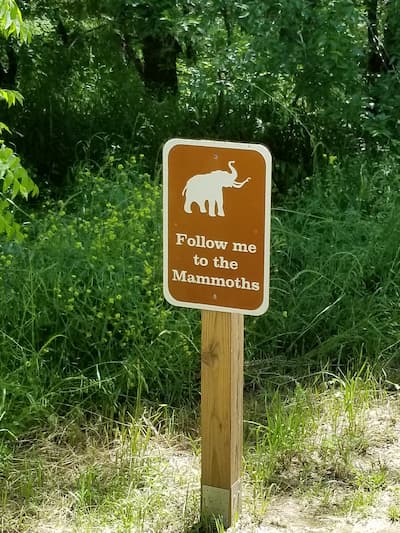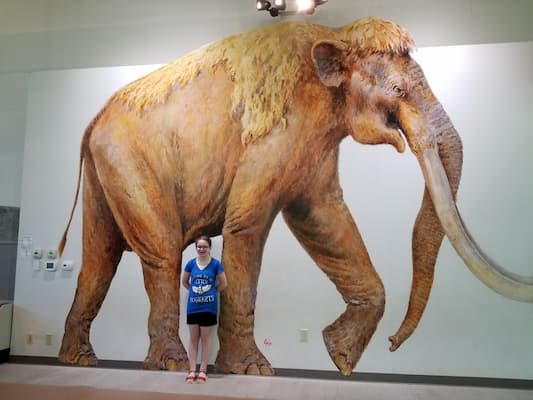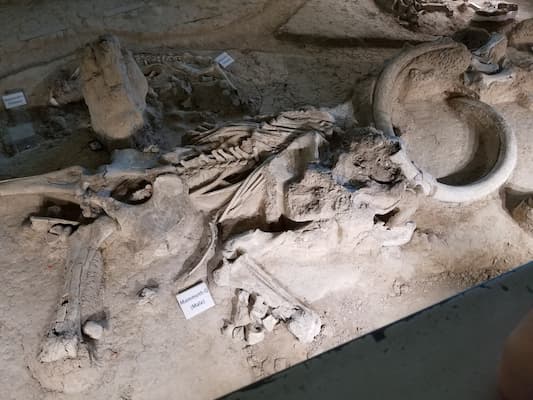 Waco Suspension Bridge – Part History and Part Enjoying The Outdoors
Just east of the Waco Convention Center and the Hilton Waco, the Waco Suspension Bridge connects two park areas along the Brazos River. The parks are Indian Spring Park on the west side and Martin Luther King, Jr. Park on the east side. Indian Spring Park is home of the Branding the Brazos statue series, a larger than life grouping of three riders on horseback and a herd of 25 longhorn cattle. It pays homage to the Chisholm Trail which used the bridge to drive cattle through the area.
Waco Suspension Bridge is located at 101 N University Parks Dr, Waco, TX 76701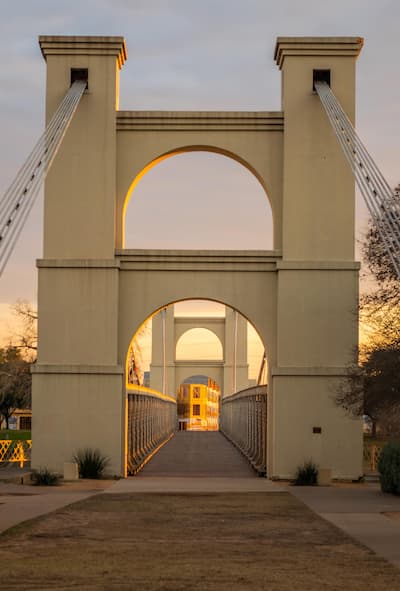 More Outdoor Adventures await In Waco, Texas
Visit Historic Sites In Waco, Texas
When making plans for our Waco getaway and an amazing mother daughter road trip, the first thing I put on a must see list is historical homes, museums and sites. I absolutely love the home goods in an older home, the exhibits in a museum and the great way it teaches us about how people lived in the past.
Mayborn Museum Complex In Waco, Texas
Waco is home of Baylor University which houses the Bill and Eva Williams Bear Habitat, McLane Stadium (football stadium tours are available), The Mayborn Museum Complex and more. The museum has several exhibits and the historic village. The Governor Bill and Vara Daniel Historic Village has nine wood-frame buildings on thirteen acres that provide a glimpse into a community in the 1890s.
Mayborn Museum Complex is located at 1300 S University Parks Dr, Waco, TX 76706
Armstrong Browning Library On The Baylor Campus
The Armstrong Browning Library & Museum is dedicated to the study of the lives and works of Victorian poets Robert and Elizabeth Barrett Browning. It houses not only North America's but the world's largest collection of Browning material and other fine collections of rare 19th-century books, manuscripts, and works of art. This isn't one of the typical tourist attractions in Waco but it's an educational and beautiful place (you can even use the facility for a live event space).
How do I love thee, Armstrong Browning Library? Let me count the ways.
The bronze doors in the Martin Entrance Foyer
Stained glass windows everywhere!
Throughout the library are bells and pomegranates, can you find all of them?
Eight quotes from Robert Browning's poetry line the walls of the McLean Foyer of Meditation. Do you know what literary works they are from?
And the chandelier in the McLean Foyer of Meditation, wow!
Truly the whole Armstrong Browning Library & Museum is breathtaking!
Armstrong Browning Library is located at 710 Speight Ave, Waco, TX 76706
More Waco Historical Homes and Sites
Coffee And Dr. Pepper – Time For A Caffeine Break in Waco
In the 1920s and 1930s it was claimed that people experienced daily energy drops at 10:30, 2:30, and 4:30. Dr Pepper advertised that sipping one of their sodas at 10, 2, and 4 would prevent that energy drop from happening.
I would suggest visiting the Dr Pepper Museum at the 2 pm energy drop, after lunch. Because at the end of your tour you visit their little shop to sample the oldest soft drink in the United States. As a matter of fact the soda fountain has a Dr. Pepper float made with Blue Bell ice cream!
Dr. Pepper Museum is located at 300 S 5th St, Waco, TX 76701
Is a cup of coffee more to your liking? I give special thanks to each and every coffee shop in Waco. Simply because I love coffee and drink way too much!
Magnolia Press Coffee Co. is located at the Magnolia Silos (visit the food trucks on the grounds if a sweet tea or lemonade is more of your pick me up).
Magnolia Press Coffee Co. is located at 418 S. 8th Street Waco, Texas 76706
Silos Baking Co., also located at the Magnolia Market, is great for a no nonsense cup of joe and a delicious sweet treat from the bakery.
Silos Baking Co. is located at 601 Webster Ave Waco, Texas 76706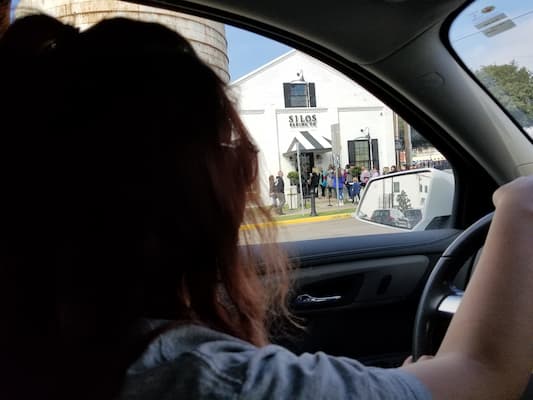 Common Grounds – it's all in the secret sauce. Truly, they have a secret sauce that you can add to your coffee for a special kick! Check their website for a schedule of live music which would make this the perfect place to end the day.
Common Grounds is located at 1123 S 8th St, Waco, TX 76706
Dichotomy Coffee & Spirits – this coffee shop serves coffee and cocktails. Enjoy the drink you choose either sitting inside the century-old building or on the rooftop patio.
Dichotomy Coffee & Spirits is located at 508 Austin Ave, Waco, TX 76701
Shop 'til You Drop On Your Waco Getaway
Shopping is our cardio! Both of my girls and I can wander through antique stores, boutiques and shops for hours. And Waco doesn't disappoint in the shopping department! I'll list a few of our favorites, visit this post to see how we plan a day of shopping in any city!
Waco may be the home of Magnolia Market but a few city blocks away and within walking distance is Spice Village. It has sixty different shops of modern and vintage items. The shops include accessories, houseware, apparel, gifts, home decor, pet items, and antiques. This is a great place to find something for everyone.
Spice Village is located at 213 Mary Ave entrance located at 2nd &, Franklin Ave, Waco, TX 76701
In downtown Waco you'll find The Findery, Sparrow and Cameron Trading Co.. All of these are a great mix of vintage, new and boutique type pieces.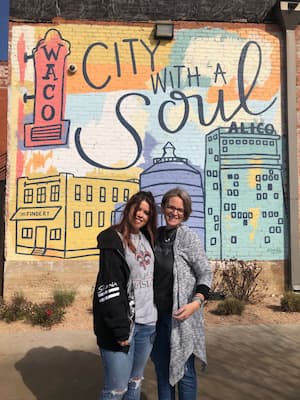 Findery is located at 501 S 8th St, Waco, TX 76706 | Sparrow is located at 930 Austin Ave, Waco, TX 76701 | Cameron Trading Co. is located at 618 Austin Ave, Waco, TX 76701
On LaSalle Avenue, close to Magnolia Table, are four stores that have multiple vendors and are a great way for everyone in your group to find something!
LaSalle Shoppes is located at 2223 La Salle Ave, Waco, TX 76706
Junque In The Trunk is located at 910 La Salle Ave, Waco, TX 76706
The Junky Monkey is located at 1715 La Salle Ave, Waco, TX 76706
Rusty Willow Mercantile is located at 1105 La Salle Ave, Waco, TX 76706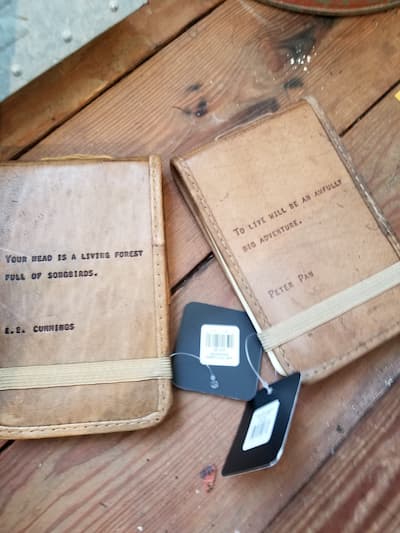 These stores are located in and around Waco. I haven't been to all of them yet but these all look like they have fun things to shop for.
Homewreckers Antiques and Interiors
ABC Antiques – right outside of Waco in Robinson, but a must visit!!
Laverty's Antiques Furnishings
James & Reid Home | Antiquities
Craft Gallery Home Decor and Gift Store
Olive Door Imports
Two Blind Mice
Riverside Relics
Central Goods
And One Last Stop for your Waco getaway – The Homestead Craft Village
Homestead Craft Village is a craft and agrarian village. It offers shopping, dining, self-guided tours and demonstrations from the residents. These demonstrations include basket making, woodworking, metalsmithing, ceramic pottery, cheese making and fiber arts like quilting and weaving.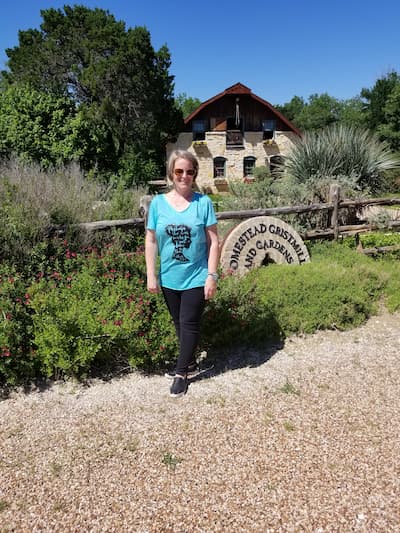 We had the best time exploring the 18-acre complex, located 5 miles northwest of Waco. It includes a 200-year old barn, the Potter's House, a woodworking shop, a restored 1760 gristmill, fiber arts building, herb garden, and more.
The gristmill is a water wheel powered mill. When you walk inside you can see the entire process of the huge stone grinding grain into flour. In the adjacent store you will find a great selection of stone ground flours and baking mixes.
In Brazos Valley Cheese there are huge cheese vats and a cheese cave where we found aging cheeses (the smells were yummy!). Cheeses were available for sampling and purchase.
The fiber arts barn was one of our favorites. We saw women quilting, working a spinning wheel and working on the loom.
A stop in 'The Barn' gift shop where we found pottery, wood décor, quilts and iron pieces plus a variety of handmade crafts, and handmade furniture was a must!
Homestead Craft Village is located at 608 Dry Creek Rd, Waco, TX 76705
In Closing About Our Amazing Mother Daughter Road Trip
We had so much fun on our Waco getaway for our amazing mother daughter road trip! However, the best part of our trip was not listed. The best part and my most favorite part were the giggles shared, memories made, long talks on the walks and car rides, and piling in the bed and watching episodes of Little House on The Prairie.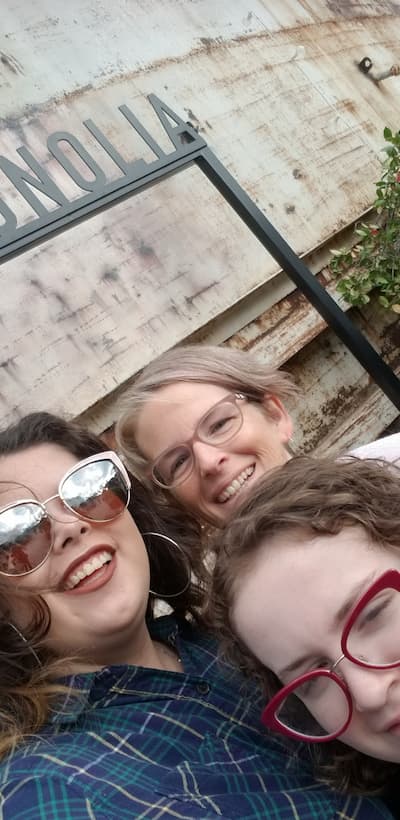 Whether you are a fan of the show Fixer Upper, a follower of all things Joanna Gaines, it's your first time in the heart of Texas, or you're just stopping by this small town north of San Antonio, Austin and Houston I hope this information is a huge help to have a great time in Waco, Texas.
Before You Fly Away To Plan A Waco Getaway For An Amazing Mother Daughter Road Trip (A Must See List)
Pin any of the images to Pinterest so you can plan your own Waco getaway for an amazing mother daughter road trip with this must see list – hover over any picture to save the pin to your Pinterest account. So easy!