An Amazing Guide To Laurel Mississippi's Must See Spots
Laurel Mississippi is a lovely small town in Jones County, in the southeast part of the state. It just happens to be the perfect place to meet my parents since it's halfway between my home in Texas and theirs in Tennessee. That's just one of the reasons it's one of my go-tos for a family trip. The following list of things to see, eat and do is an amazing guide to Laurel Mississippi's must see spots for a weekend destination or a bit longer.
Erin Napier and Ben Napier renovate older homes in their hometown of Laurel for the hit HGTV show Home Town. Their work along with Laurel Mayor Johnny Magee and the Laurel Main Street directors and staff's revitalization of the historic downtown area has created the quintessential small southern town very much worth visiting.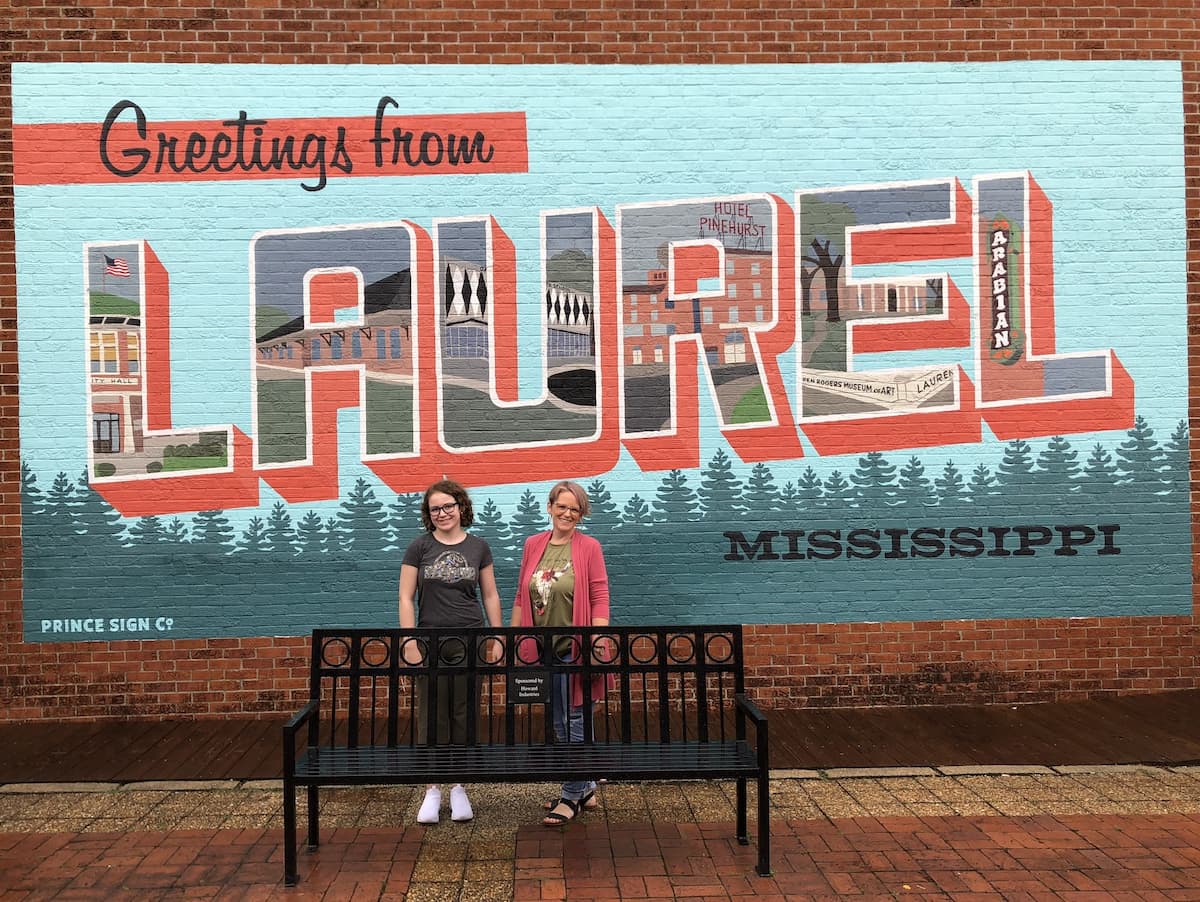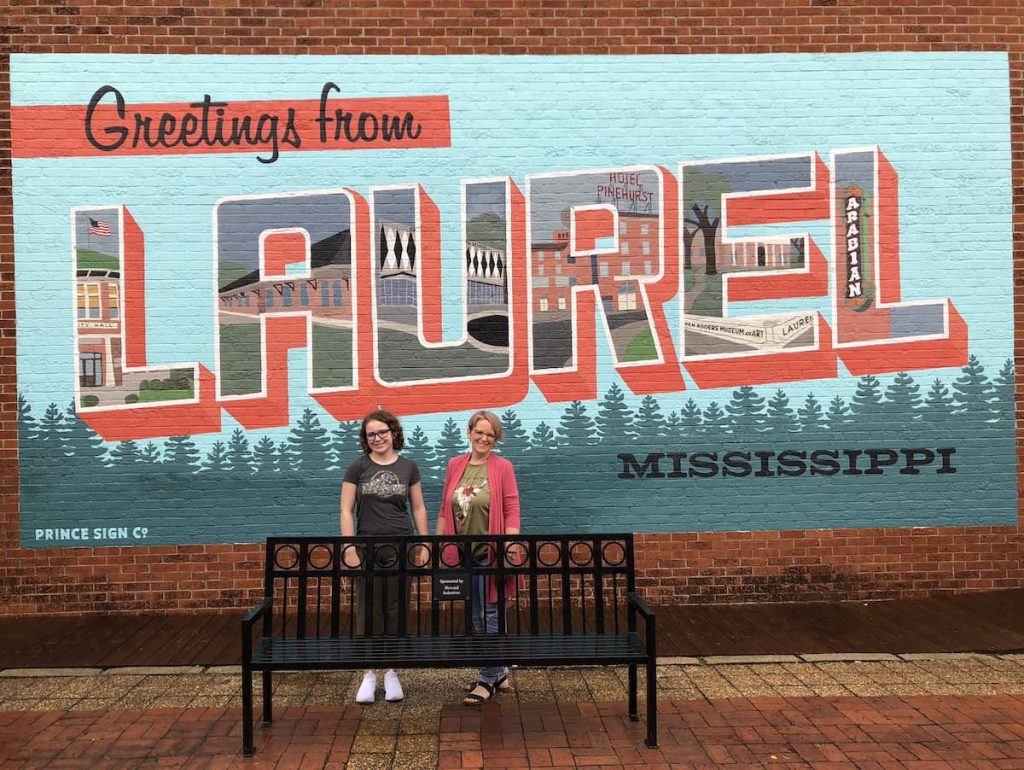 Laurel Mississippi's Must See Spots For Home Town Fans
For all of you Home Town fans, start your stay in town at one of the Airbnbs in Laurel. By staying in one, you experience the charm of the city and the southern hospitality of its people. This also puts money in the hands of the local residents.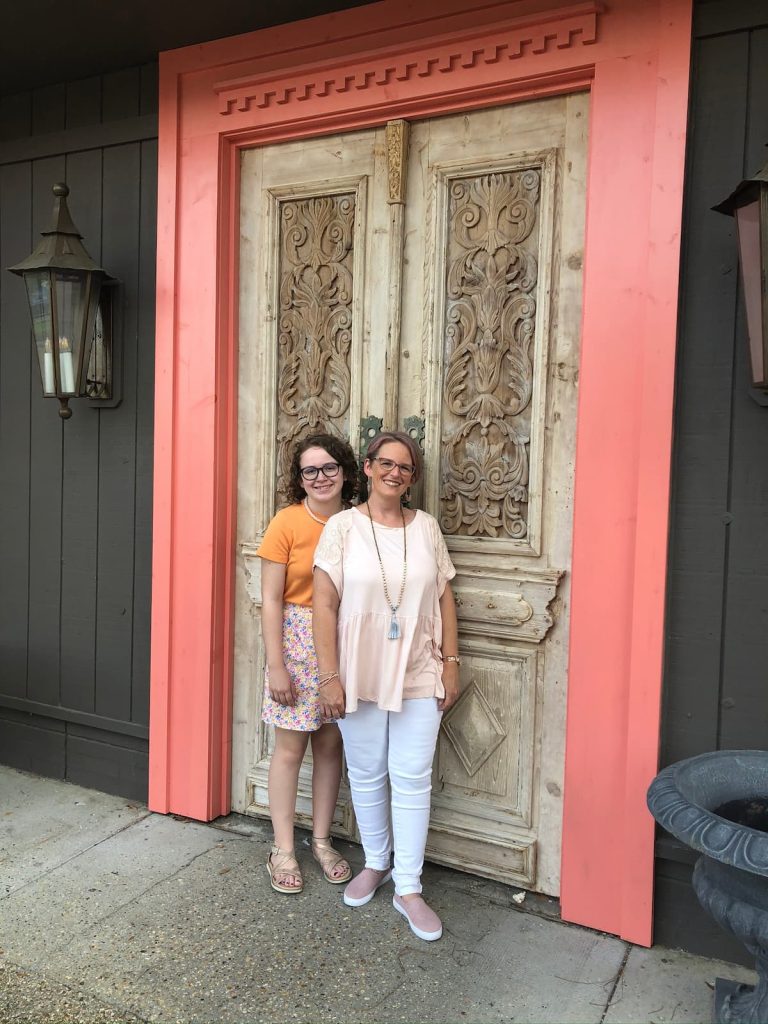 These are within walking distance of historic downtown Laurel or right in the middle of it all.
Stay at Frank or Flora at the Laurel Cottages
Wisteria Bed & Breakfast – the oldest bed & breakfast in Laurel
Sweet Somethings Bed and Breakfast which is located above Sweet Somethings Bakery. If you do stay here I highly recommend the walking tour above to walk off their cinnamon rolls!!
Allen's Bungalow – we stayed in Allen's Bungalow on our recent visit. Judi, the sweet owner of this Airbnb, was on Home Town in Season 11. The guesthouse she intended for her son Allen on the property was infested with termites and torn down. A new bungalow was built in its place. Although he didn't end up living in the bungalow, you can stay in that bungalow.
And So Many More!
Laurel Mississippi's Must See Spots For History
Lauren Rogers Museum of Art
The state's first art museum, the Lauren Rogers Museum of Art was founded in 1923 in memory of Lauren Eastman Rogers. This historic building was built on the foundations of Lauren Rogers' house which was incomplete at the time of his death. It sits in a neighborhood of beautiful historical homes on oak-lined streets. The building is absolutely gorgeous inside and out.
A permanent collection of exhibits in this historical museum include European Art, Japanese Woodblock Prints, British Georgian Silver, American Art, and Native American Art. I found the silver display the most fascinating. The process of making all the pieces of a tea service was very intricate. One of the most famous silversmiths was Hester Bateman who learned from her husband and took over after his death.
The Veterans Memorial Museum
The Veterans Memorial Museum, located just outside of Laurel, has an extensive collection of military memorabilia. It is a memorial to the armed forces who honorably served their country, and who continue to serve and defend our country. The VMM is not just one of the military museums that dot our great country, as this fantastic museum features an extensive collection of books, vintage photographs, artifacts, and historical documents from the Civil War all the way to present-day conflicts.
Landrum's Homestead & Village
Landrum's is a 30 acre living history museum with over 85 buildings, exhibits, and displays. This unique experience takes you back to the late 1800s through exhibits depicting the daily life and activities of their ancestors. The historically accurate village includes a general store, smokehouse, shooting gallery, trading post, Indian village, schoolhouse, blacksmith shop, a chapel, and more.
Plus the gift shop is the best place to pick up souvenirs. It has a lot of fun things like home decor, jewelry, toys, food and candy, Laurel themed items and seasonal items.
Laurel's Historic District
One of the very best things that Amory and I did was the walking tour of the historic district. You can get a self-guided walking tour brochure at The Laurel Welcome Center, Lauren Rogers Museum of Art, or Laurel Mercantile. These brochures give you a path to see twenty four old homes and buildings in the Historic District, little-known facts, and amazing architectural details.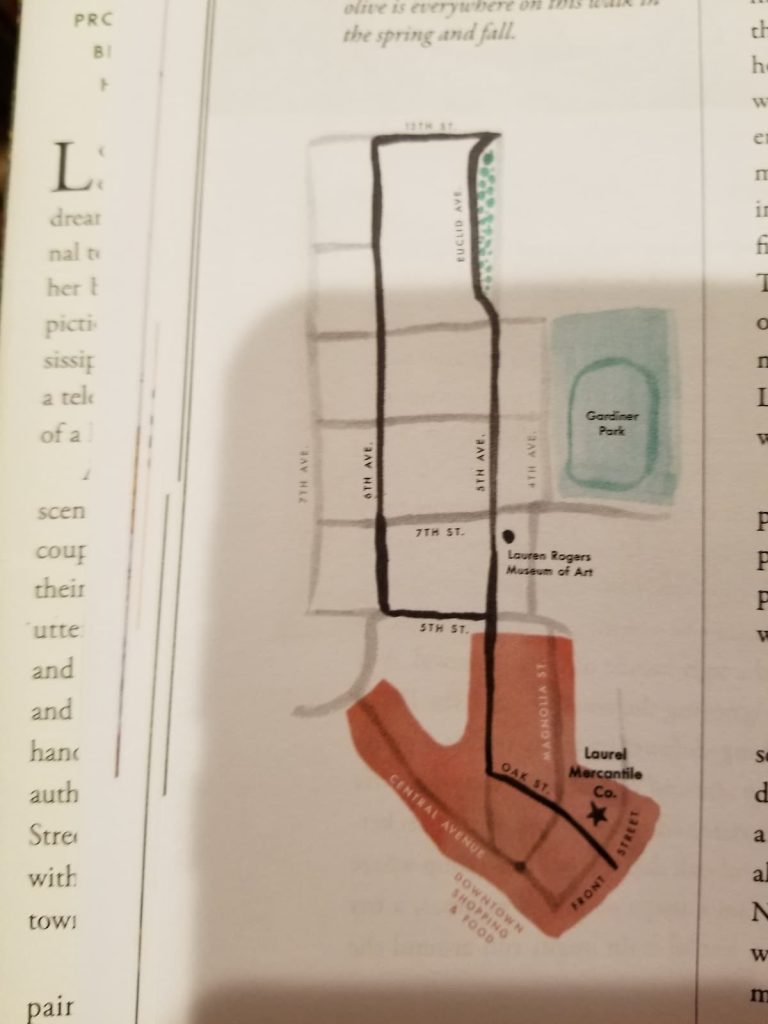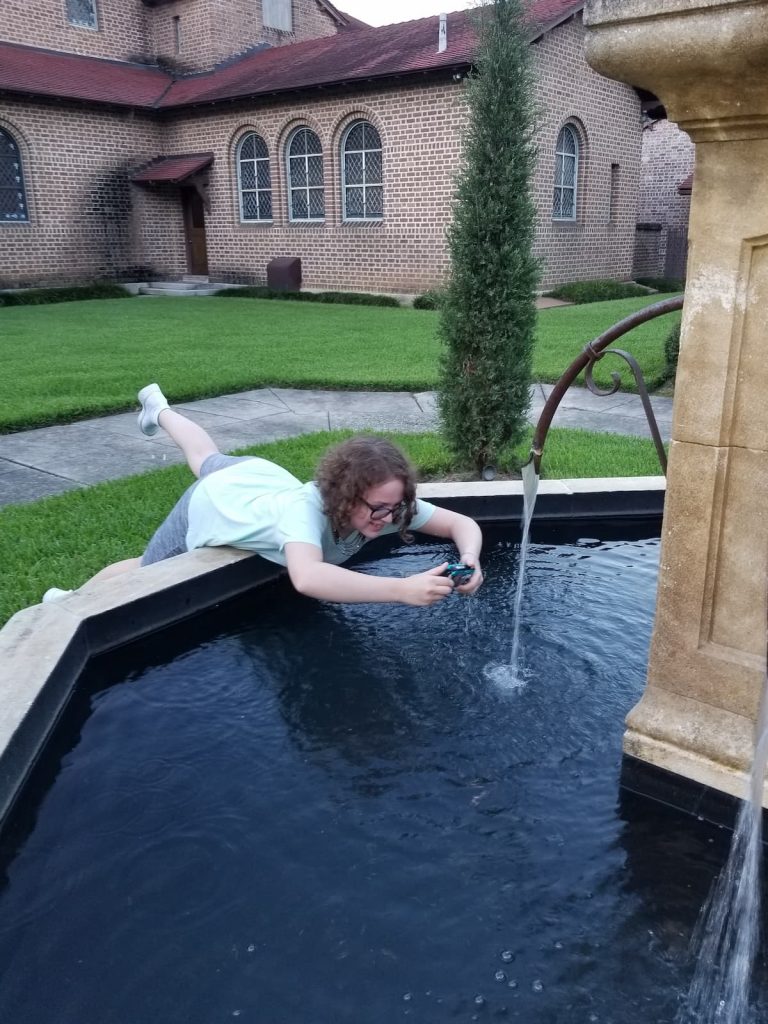 Get Your Pictures!
Amory will get her pictures, just see what she did on our trip to Oklahoma to get a shot of a chandelier! But also be mindful – real people live in these historic homes. Do not intrude on their privacy, go on their lawns or move anything to get your perfect picture!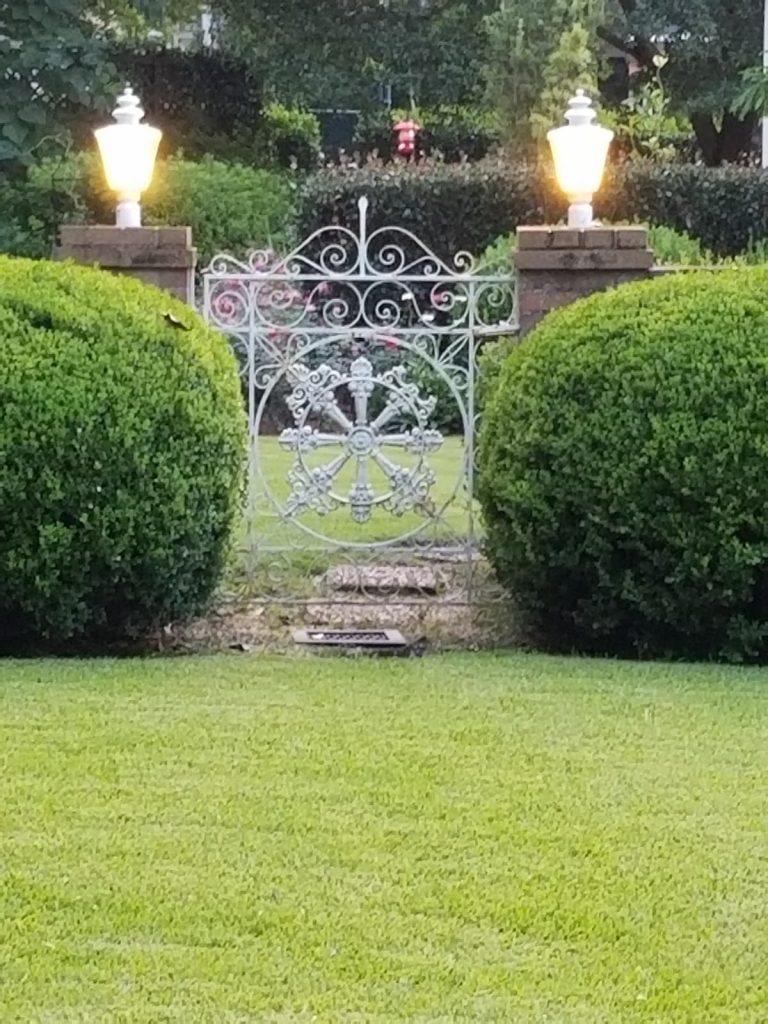 Soak in the details!
I am a big fan of the small details. The fine carved gates and balconies, the colors of bricks, the shapes of lanterns and lights. Soak in all those pieces on this tour.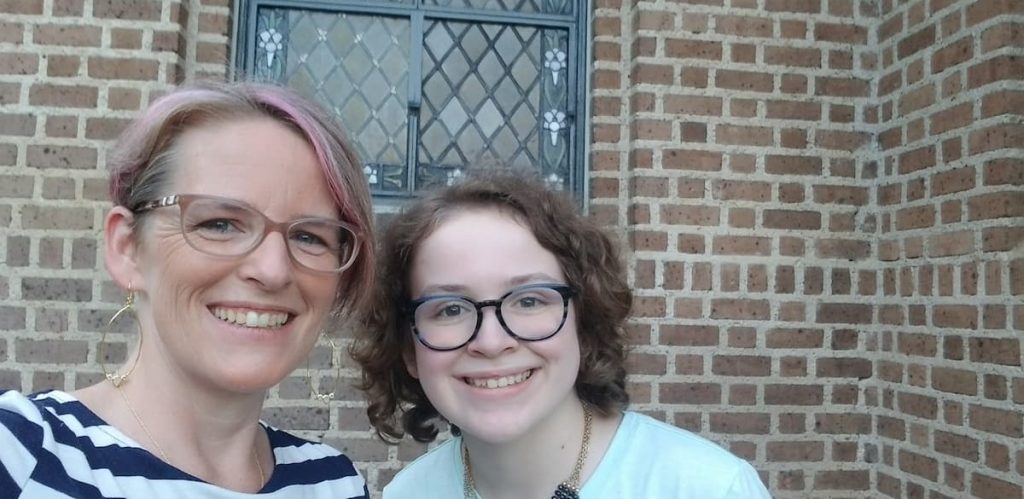 Timing!
Amory and I left at dusk, after supper from our Airbnb. Although it made for cooler temps it was not enough time to see everything. We had to call my dad to pick us up in town!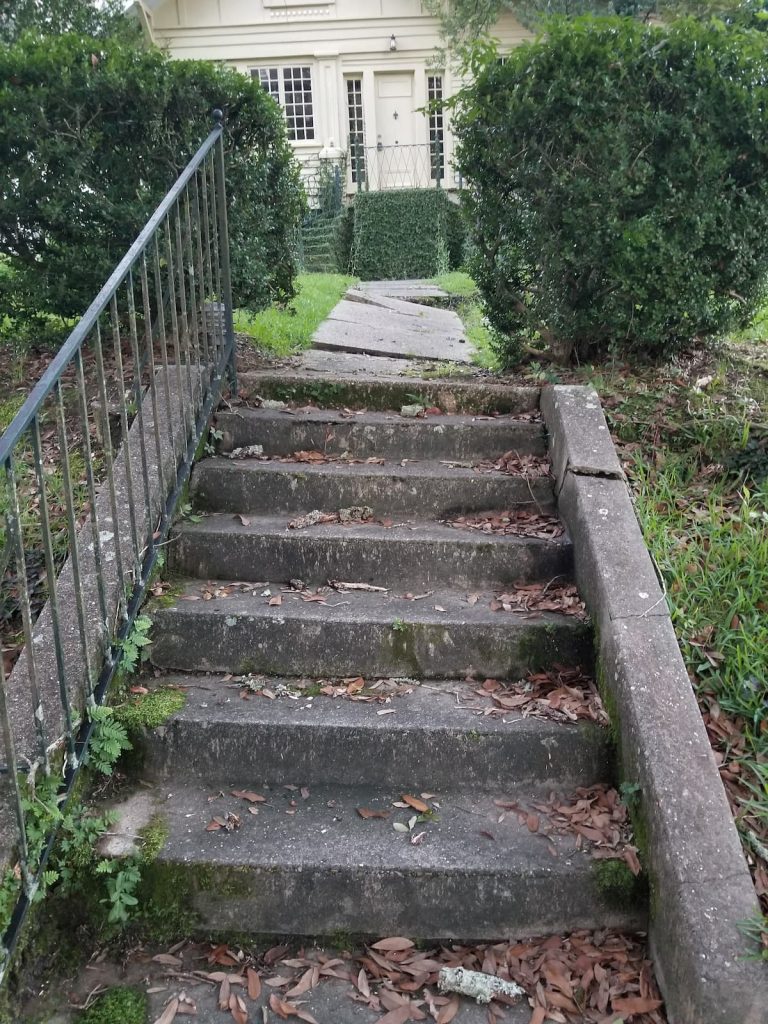 Keep Your Eyes Open!
Find the beautiful in everything. This might be just be stairs to a uneven path but it leads to something beautiful. Something with a history, full of stories to share. Doesn't God call us to climb the stairs to something unknown with His promise of a beautiful ending. Yes the path will be uneven and hard to navigate but trust in Him will help us along the way.
Plan!
Take notes and pictures of things you would like to attempt at your own home. And nope still haven't painted my front door!
Excerpt from the "Walking Tour of Historic Laurel Homes" Brochure –
"Laurel's historic district is a product of Laurel's timber era (1893-1937) and is considered the largest, finest, and most intact collection of early 20th century architecture in Mississippi. The district is listed on the National Register of Historic Places both for its history and its wide variety of architectural styles – both with a high degree of quality and sophistication rare in the South and unique in Mississippi."
The First-Trinity Presbyterian Church on the walking tour was an especially beautiful place. The architecture, the stained glass windows and details like the pew ends being different and the chandeliers were gorgeous.
Laurel Mississippi's Must See Spots For Shopping
Head to Central Avenue and you will find a lot of fun things in the downtown shops of Laurel. Nothing makes me happier than a street lined with antique shops, cute boutiques and local mom and pop businesses. And because it's in a revitalization stage new businesses are added all the time.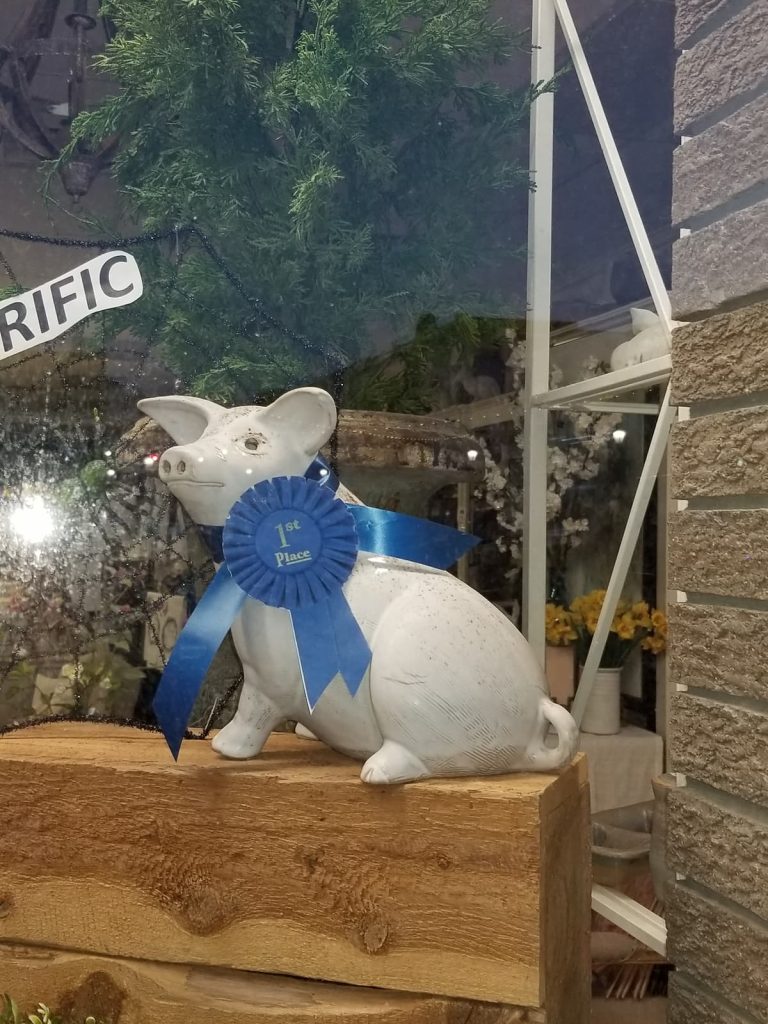 Start at the Scotsman General Store, part of the Laurel Mercantile family. This is also home of Ben's workshop from the tv show. And if you're lucky you'll get to see him working, filming, or both. The store is fashioned after the general stores of our past with Laurel themed souvenirs, candy and food, plus some great man gifts.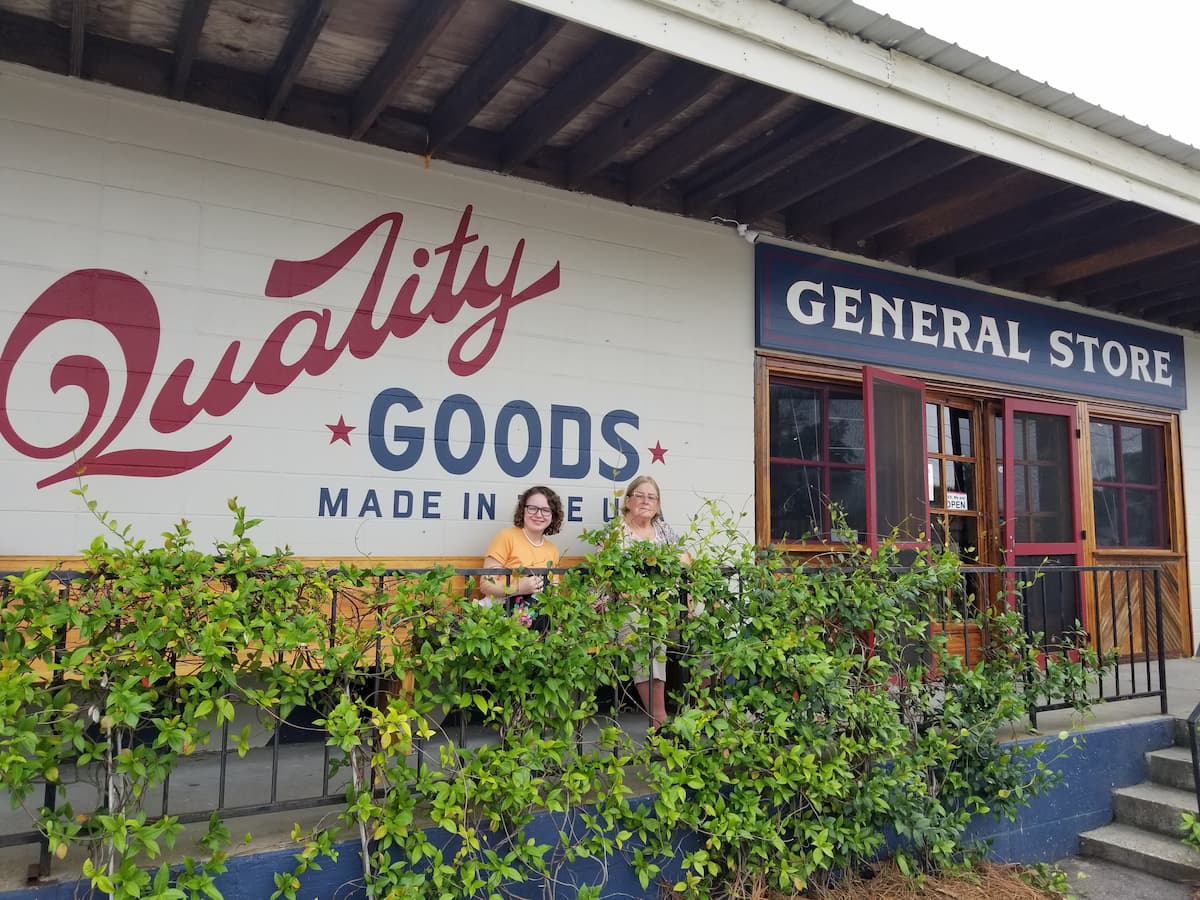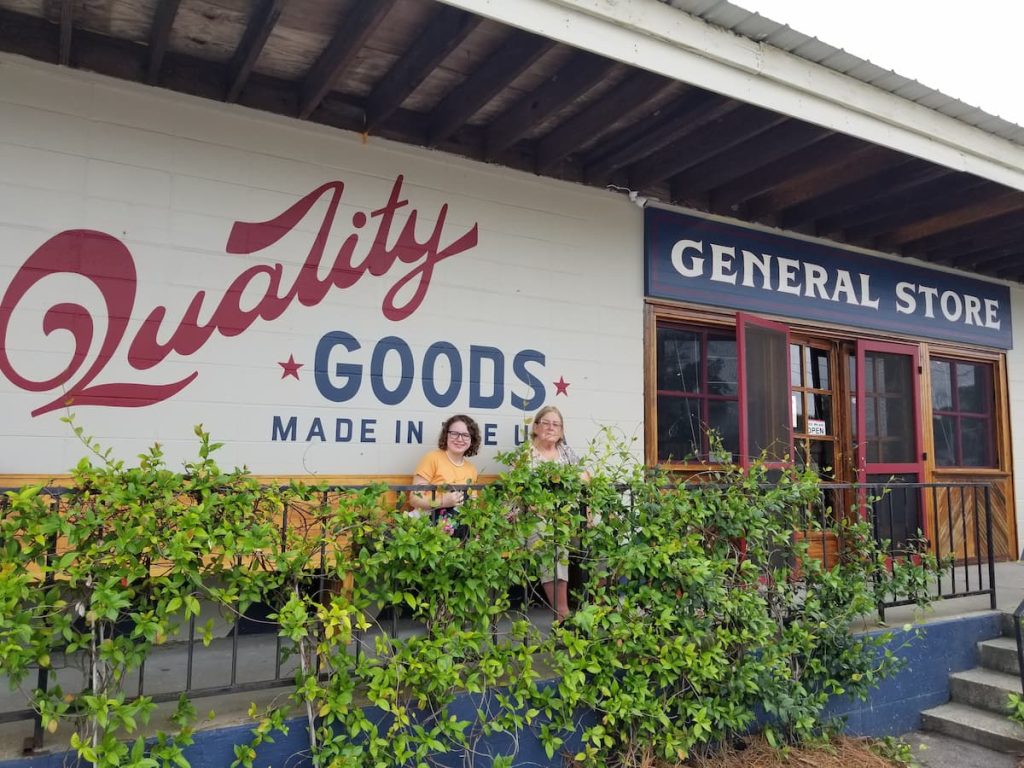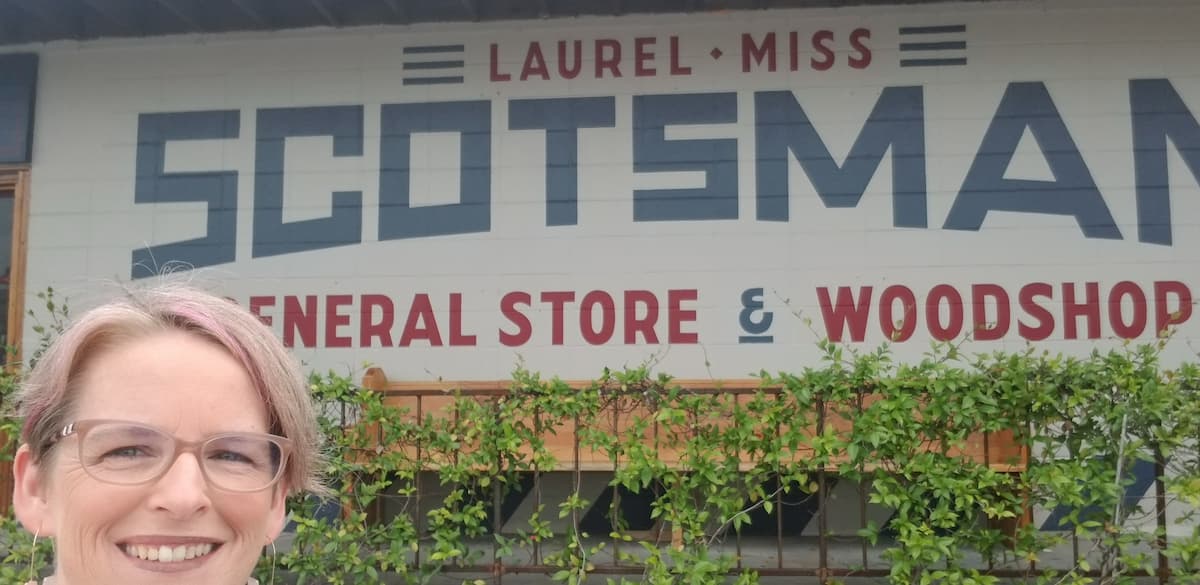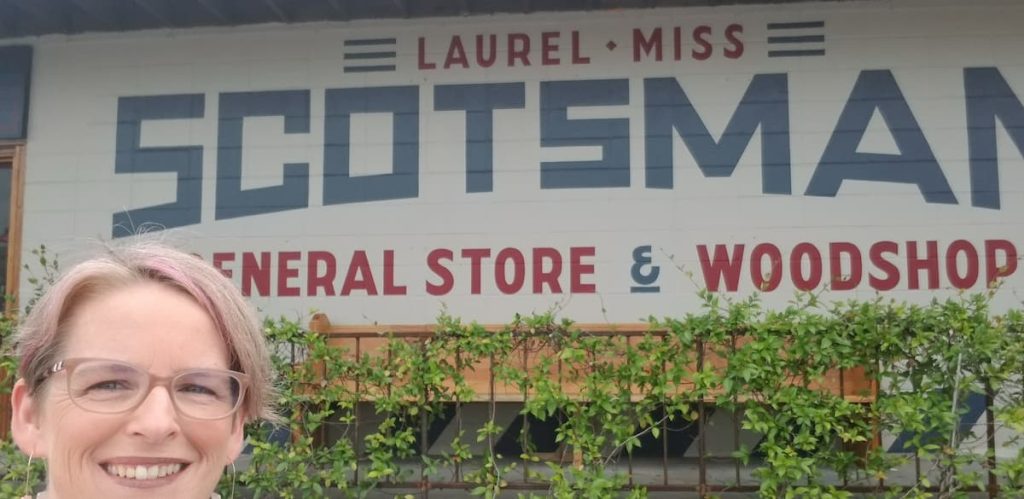 Oh my goodness it's Ben! Total fangirl moment!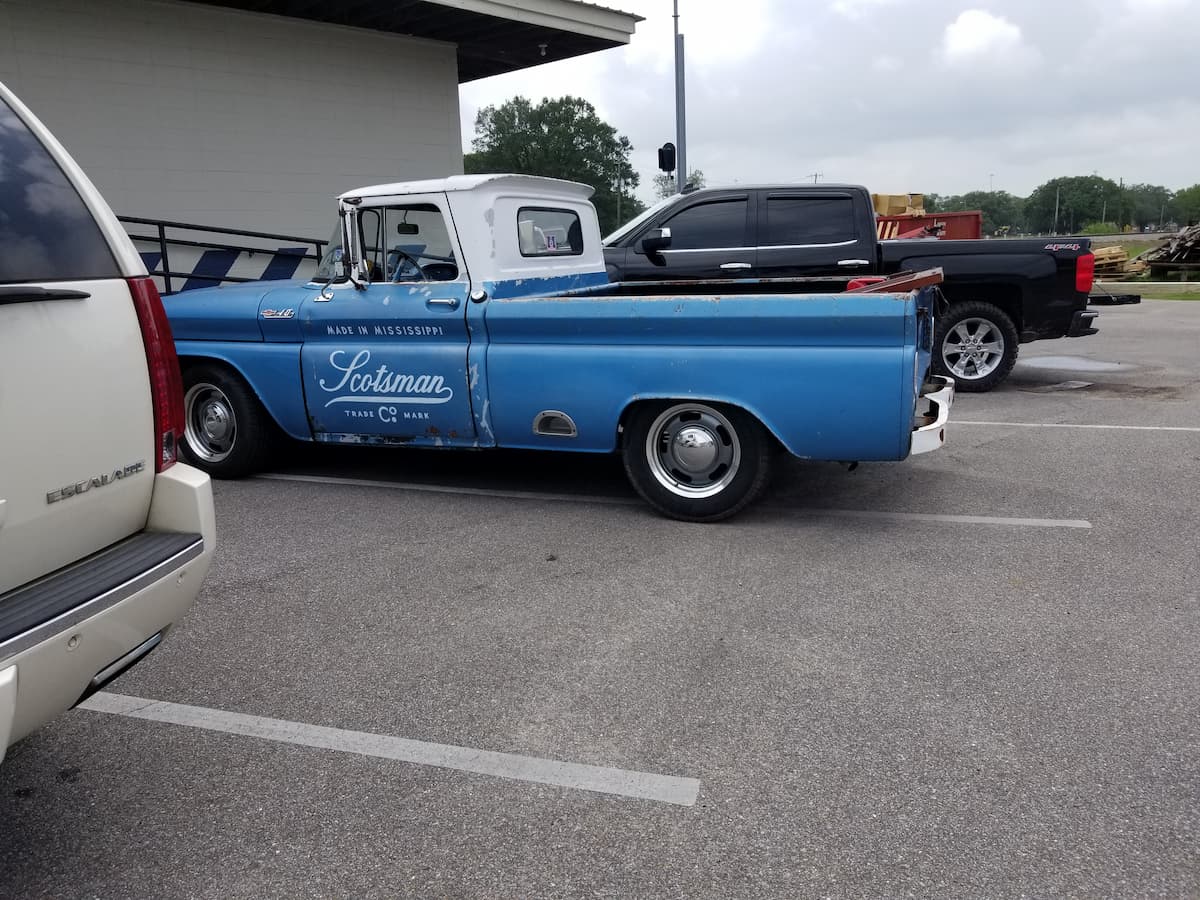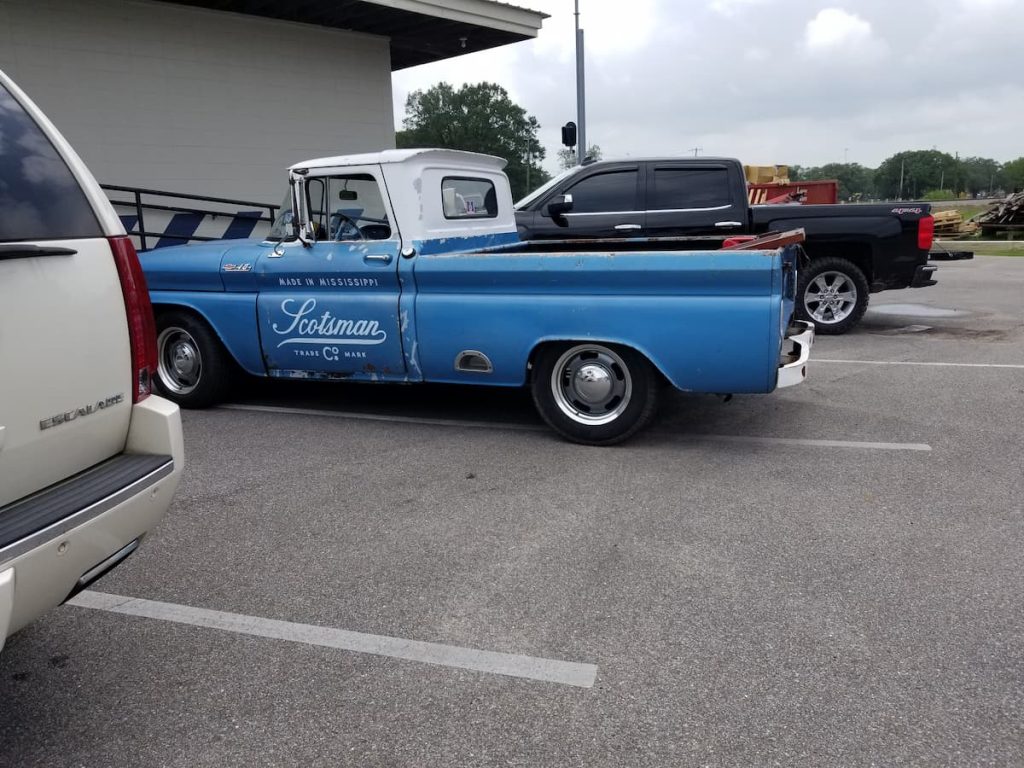 Head across the street and take your picture in front of the iconic blue truck before heading into the Laurel Mercantile Co. This is a great place for home goods like candles, soaps, kitchenware, tea towels, art, and decor, along with clothes, accessories, and lifestyle items, all made in the USA.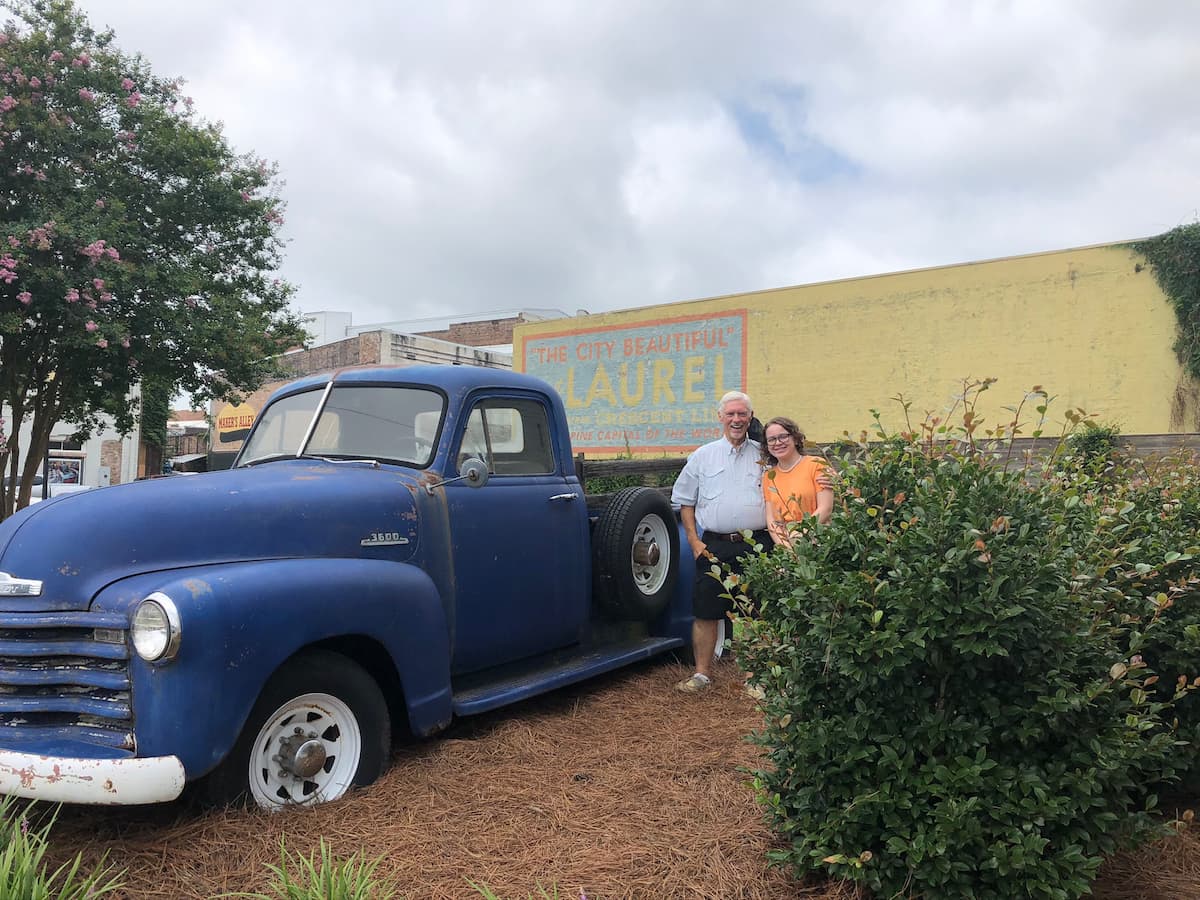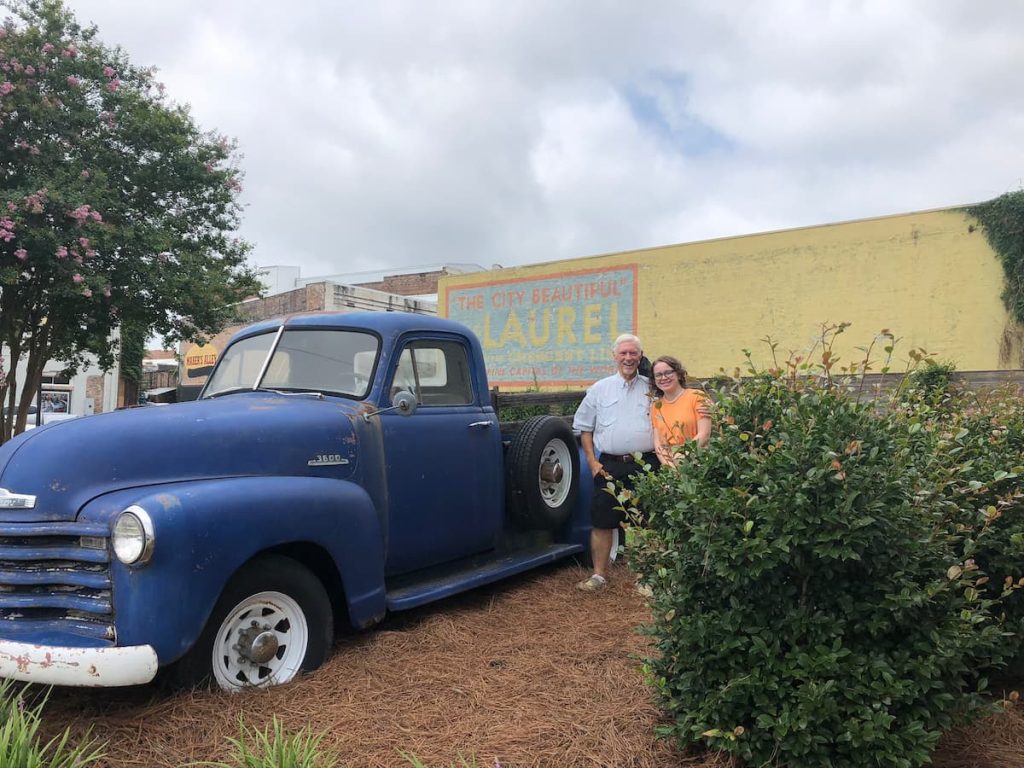 Southern Antiques upstairs is filled with booths of different vendors with every kind of vintage goodie you can think of. The Rusty Chandelier has more vintage, boutique and gift booths then you can shake a crystal chandelier drop at!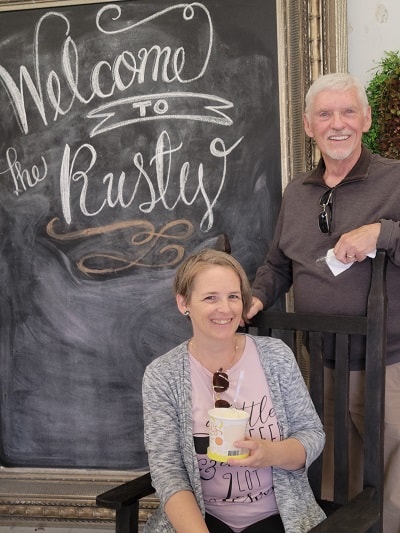 Peddlers Junktion is located in Laurel but not in the downtown shopping area, it's close to the Sawmill Square Mall area. This place is a gem. It has hundreds of booths with every kind of antique you can imagine!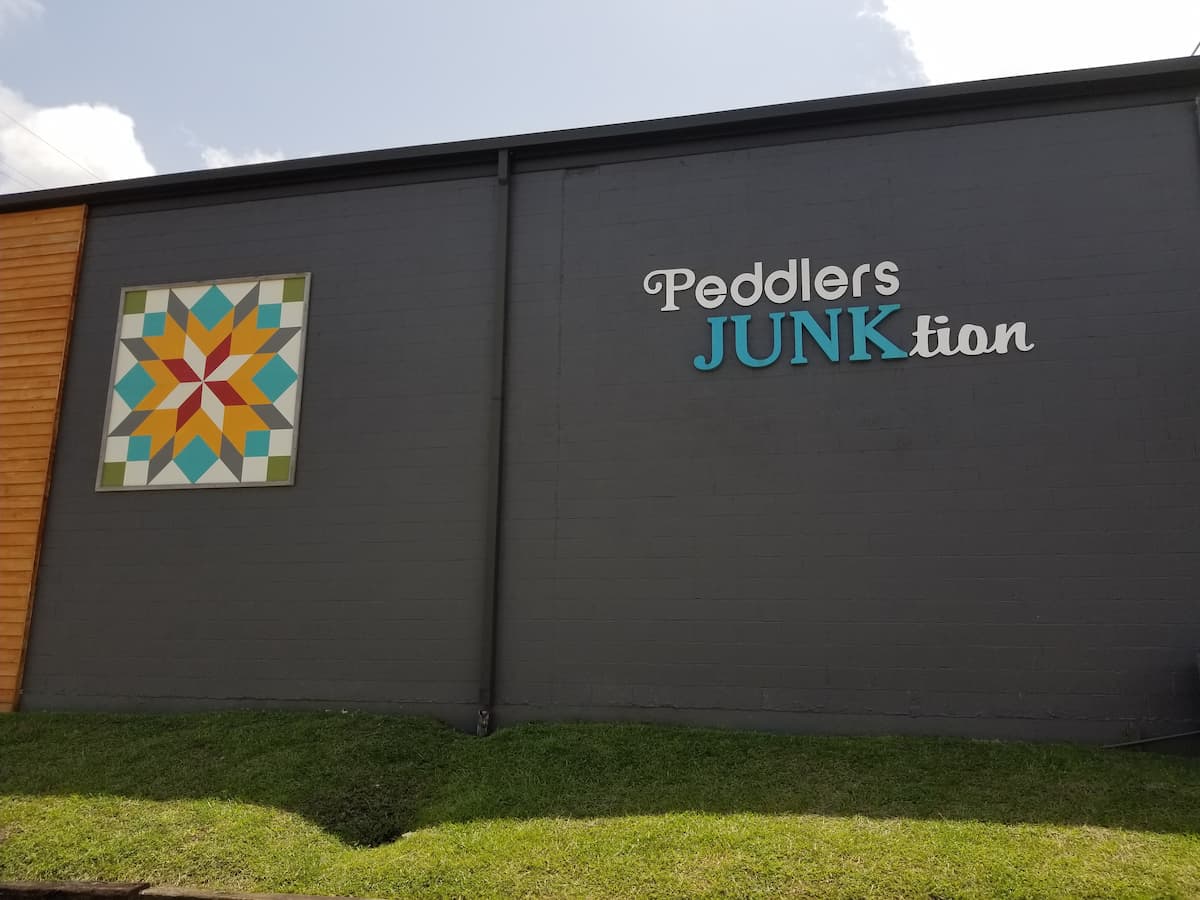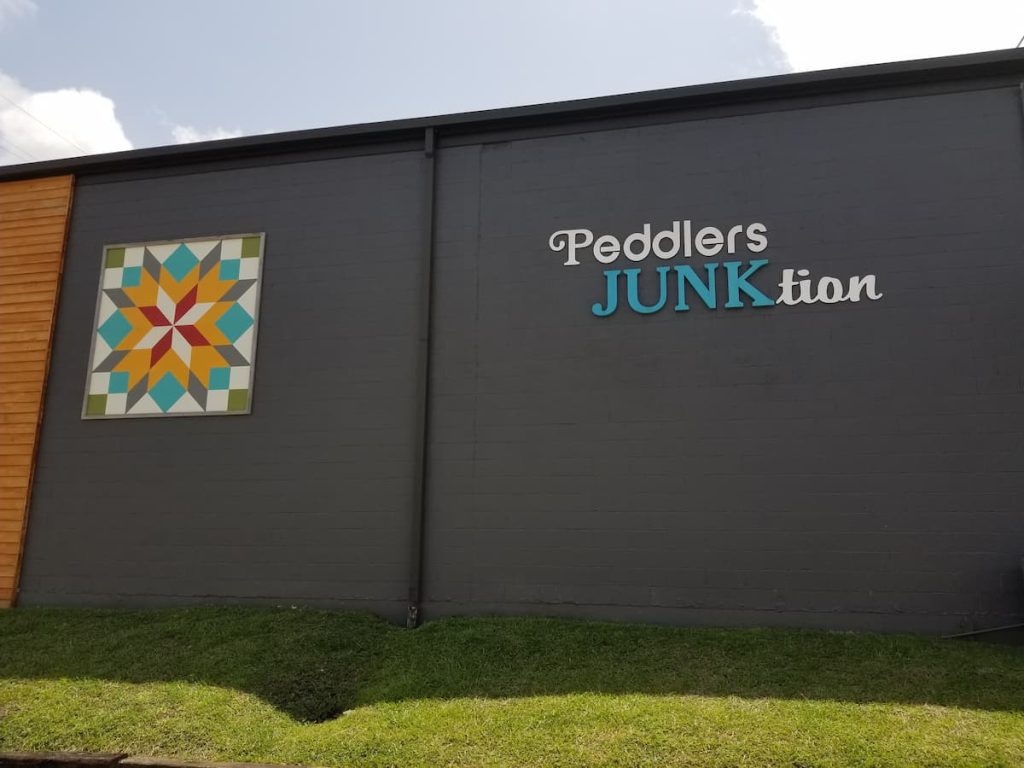 For me one full day is the perfect amount of time to visit just these three spots! But there are so many other established stores and new shops across this entire town you must explore all of them!
Laurel Mississippi's Must See Spots For Breakfast, Lunch, Dinner and Treats
I am a vegan and there wasn't a whole lot for me to eat (except salads!) in Laurel. But going off other's recommendations, here are a few highlights!
My family enjoyed The 5000 Food Truck. It is located next to the Scotsman General Store in a small play area. Plop yourself down at one of the picnic tables and order a yummy sandwich and side. Afterwards get a dessert from the Scotsman Snowball Stand which is located in the general store.
Pearl's Diner is an excellent place to get a typical southern style, home cooked meal. Ms. Pearl offers menu items including fried chicken, black-eyed peas, turnip greens, and mac & cheese.
Lee's Coffee is not your typical coffee shop, it offers a full menu of sandwiches, salads, and soups. I was able to personalize their vegetarian sandwich and I've heard the french onion soup is quite tasty.
Cafe La Fleur is a Cajun and creole restaurant that serves breakfast too. Hello beignets – I am looking at you!
There are many more famous restaurants, well locally famous, that are in Laurel to choose from. Once again see the walking tour above to balance all of it out! 😉
An Amazing Guide To Laurel Mississippi's Must See Spots – In Conclusion
I have only scratched the surface of Laurel, Mississippi. I should just write Laurel MS (because every time I type out Mississippi I have to sing this rhyme haha)
M-I Crooked Letter – Jump Rope Rhyme

M-I crooked letter
Crooked letter I
Crooked Letter
Crooked letter I
Humpback humpback I
Mississippi!
You can see why it's a destination of choice for my family and I. There is so much fun throughout the year with special events and seasonal festivals. These are planned by the city, the Laurel Arts League and local attractions so when you do visit an exciting time is guaranteed to be had above and beyond the shops, dining and attractions.
If you're thinking of making a trip or are in the process of planning a trip to Laurel, Mississippi I hope this post gets you excited about visiting this cute small town. I hope it gives you some fun ideas for what to do, what to see, and what to eat in Laurel, Mississippi.
Before You Fly Away To Plan Your Visit To Laurel, Mississippi
Pin any of the images to Pinterest so you can remember all the places from this amazing guide to Laurel Mississippi's must see spots– hover over any picture to save the pin to your Pinterest account. So easy!