When things are broken often times they are not put back together exactly the way they were on the first go around. They are put back together for a new purpose. Sometimes it is put together better, sometimes completely different, and sometimes we're left with a wobble or stuck piece.
Let Go
This desk I sit at everyday used to be something completely different. Its first purpose was the leaf to a dining room table for my family that now looks different. I had to let go of what I thought a family "should" be when God told me to let go of my (now ex) husband and let Him have him.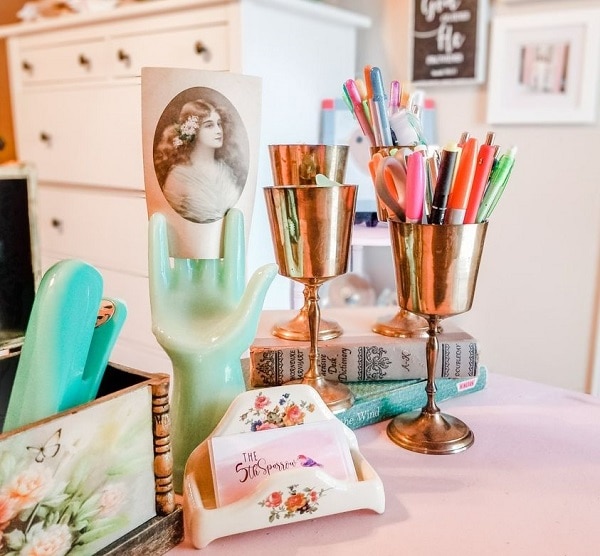 The dining room table was where dinner was served and craft projects and homework were completed. But the most memorable thing that happened on that table was the night we sat on it and watched Harvey's flood waters rise in our home.
Five days later when the waters receded, I asked if we could save the tabletop. A kind man from our church was able to save the leaf because it was inside the table and protected. It had not molded, mildewed or warped.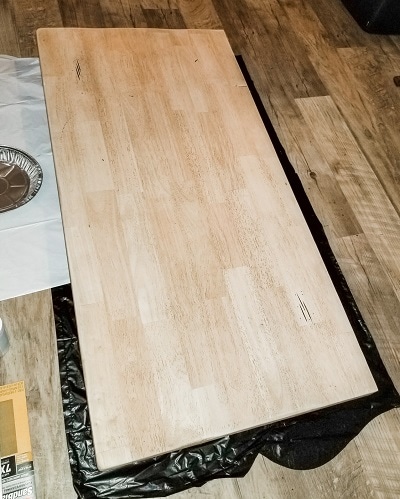 Protected For A New Purpose
It was protected for a new purpose that I could not see right then. God had it in His plan for this table leaf to serve a bigger, better purpose. Not for its final gift to us to be a placeholder in a storm, or a dry(ish) spot in a flood. But for it to be put back together again to put a family back together again in a new way.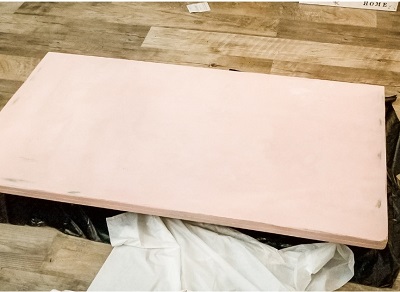 As a single mama I work at this desk – fun stuff for Sparrow, hard stuff for adulting, and planning for our future. It has been where I have read His word and studied it hungrily. I have felt His words put me back together and given me strength to be a mother .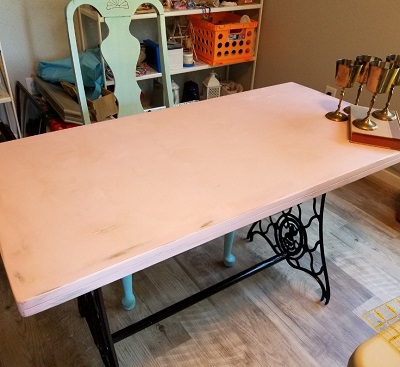 I've had to let go of some shoulds and replace them with woulds. What would you want me to do God? And He has put me back together better, completely different, and to be completely honest with a few wobbles.
Your Purpose, God Will Walk With You
God does that with all His daughters, does he not? Hagar in Genesis 16:13 calls our God El-roi, "the God who sees me". He sees you. You are His daughter and He is faithful to His promises. His promise to walk with you in your purpose and to put you back together (time and time again). That faithfulness is unfailing, everlasting, and a shield around us. "He will cover you with his feathers, and under his wings you will find refuge; his faithfulness will be your shield and rampart." Psalm 91:4, NIV
Lord, you are my God. I honor you and praise you, because you have done amazing things. You have always done what you said you would do; you have done what you planned long ago. Isaiah 25:1, NCV
Pin For Later