Hunting Themed Room, A "Shot" at Desk Organization
Can we talk about desk organization? Can we talk about putting the fun into functional pieces that work for you? For this hunting themed room, I created ammo boxes from Ikea metal storage boxes, stencils and yellow paint for organization in the desk shelves. A perfect "shot" of organization in this young man's desk for a hunting themed room!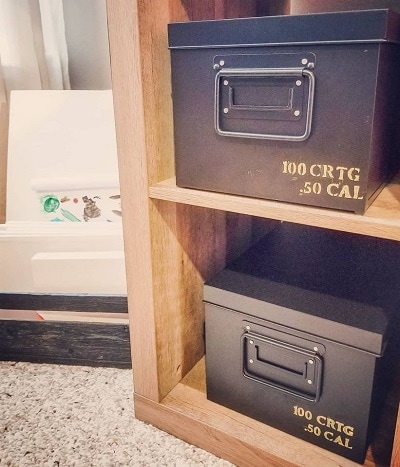 Desk Organization With Fake Ammo Boxes
In this hunting themed room this 12 year old boy had art supplies, school supplies and Legos that needed homes. The shelves in his desk previously had fabric bins which were not working because they would collapse and get "annoying". Sturdier boxes were definitely needed!
As I began researching what to use in this hunting themed room vintage ammo boxes appealed to my wants and eyes but not the budget! So what is a girl to do? DIY her own "shot" of organization and make fake ammo boxes, of course!
Hunt Up Supplies To Make Your Own
IKEA Manick boxes or any black or olive green metal boxes (rough surfaces are best)
If you choose IKEA boxes – a partner to help assemble and read directions …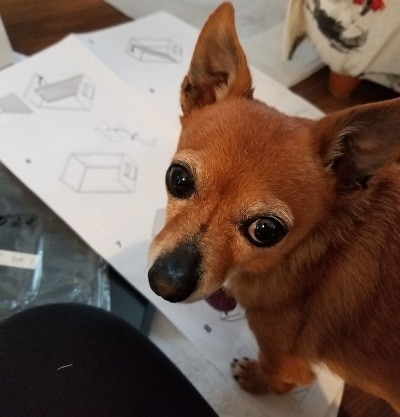 Letter/Number Stencil – I found mine at Hobby Lobby
Paint Daubers – I found mine at Hobby Lobby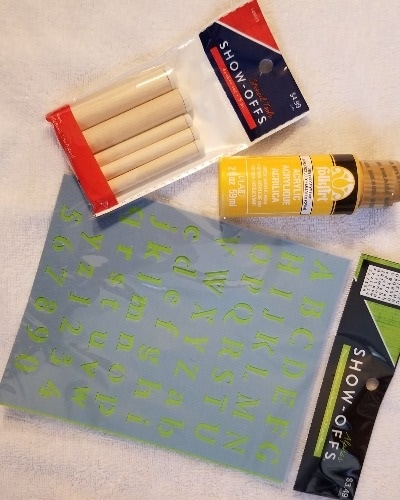 The Step By Step For Ammo Boxes
Sand your metal box lightly. This will help the paint adhere and the make your ammo box look like it's been on a few hunting trips!
Place your stencil in the lower right corner of where the box will be facing out. For my shelves it was the short end, for yours it might be a long end. I ended up cutting up my stencil to be able to use it easier.
Dab on yellow paint very lightly with a dauber. I found that less is definitely better! And if you mess up wipe off with a damp cloth before it dries and reapply.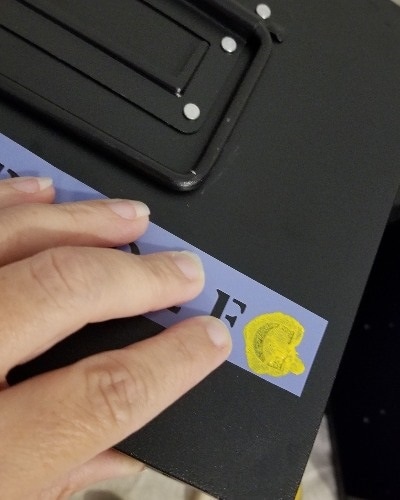 Make The Ammo Box Your Very Own
Choose a series of letters and numbers to apply to your box. This could be
actual numbers and letters for ammo
colors of Legos stored inside
a special date (maybe their birthday)
their initials
the possibilities are endless!
More Hunting Themed Organization Ideas
These antlers hold colored pencils, markers, pens and pencils but do you know they where they began? They are a fifth sparrow no more because they used to be candle holders. The glass votives had broken and the owner didn't know what to do with them. I added a small ceramic planter (also from IKEA) to each and now they have been repurposed as a pen holders!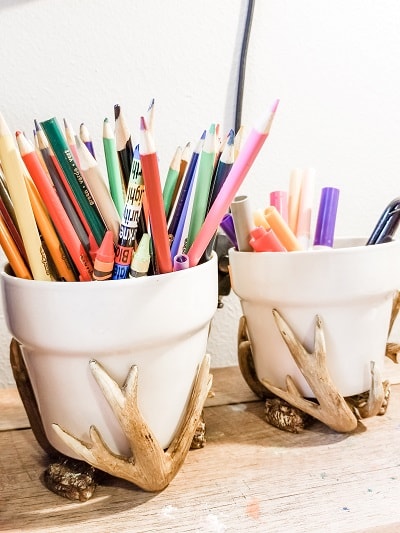 An old toolbox becomes a great homework catch-all and looks great in this hunting themed room with a few vintage touches. The great part is if he needs to take his work to another room it's great to grab and go! Don't you love that multipurpose message board over the desk? Learn more about it here and keep track of all your paperwork and notes.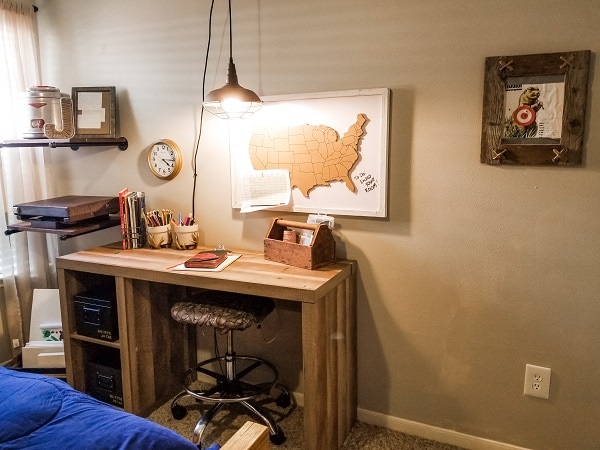 DIY your own "shot" of organization and make functional pieces in your hunting themed room fun!