Unique Gallery Wall For Under $20
I want to show you how to create a unique gallery wall for under $20 using unexpected supplies to make inexpensive framed art.
There is a large empty wall in my dining nook in our little cottage in the city and I have a small budget. It needed big art for little money! I had done a gallery wall in my stairwell and others so I knew that would be the answer. But I wanted it to be a unique gallery wall. I did not want frame after frame on the wall and it needed to be under $20!
Thinking cap goes on!
Unique Frames For Unexpected Art
Unique Artwork
Your unexpected art will come from a coffee table book! You can pick up these from any thrift store for cheap. Look for a subject that interests you and color pictures that are full page.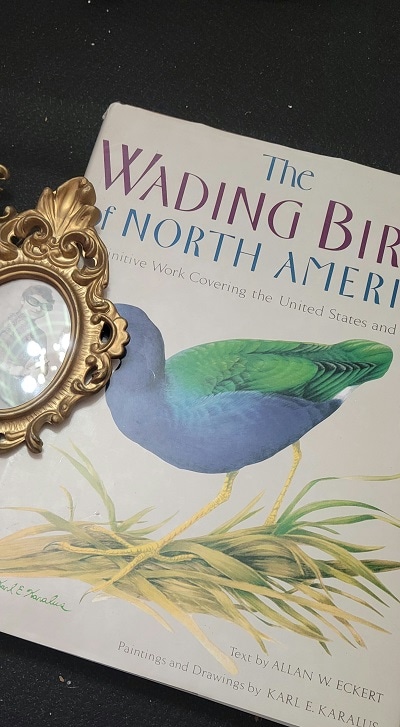 Get a huge list of what to look for in the the thrift stores and ideas how to "fifth sparrow no more" them!
Unique Frames & The Supplies Under $20
Create Artwork For Your Unique Gallery Wall
Take apart your frames. Keep the backing and glass and put the frame away for another project.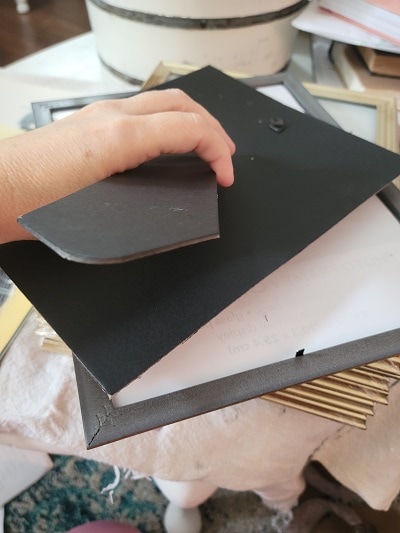 2. Remove the pictures you want to use in your gallery wall from your coffee table book. I was able to cut string attaching mine to the book. You can also use the X-acto knife and run that along the crease.
3. Place your glass on top of your picture. Using the X-acto knife trace around the edge of the glass. This way you know it fits exactly.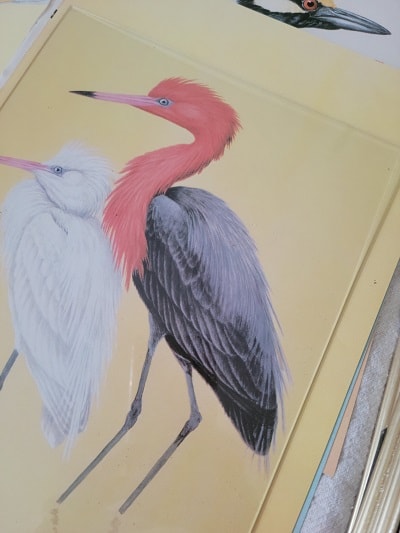 4. Remove the easel part (I have no idea what the leg on the back of a frame is called). It's easy to gently pull off.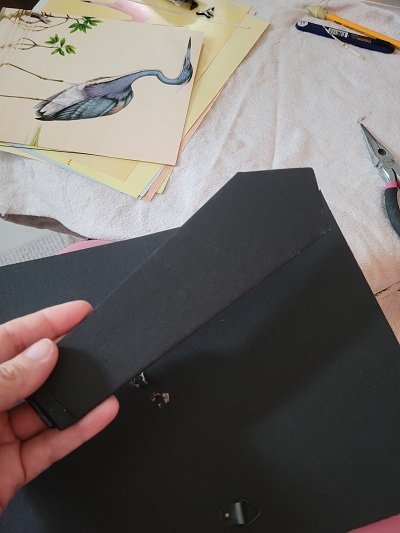 5. Open up your metal corners just a small amount with needle nose pliers. Make a sandwich with glass, picture and backing. Slide each corner on and tighten with fingers. (Do not use pliers to tighten, found out the hard way it will crack the glass!) And I did not use any glue or adhesive – I felt it was secure without it.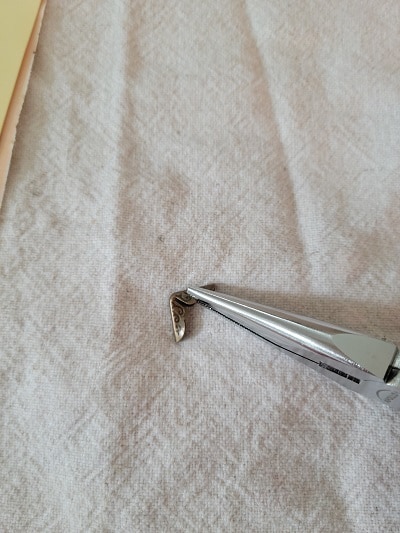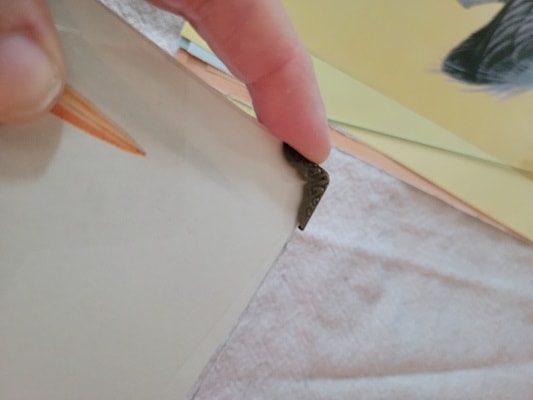 And your finished artwork for a unique gallery wall for under $20 –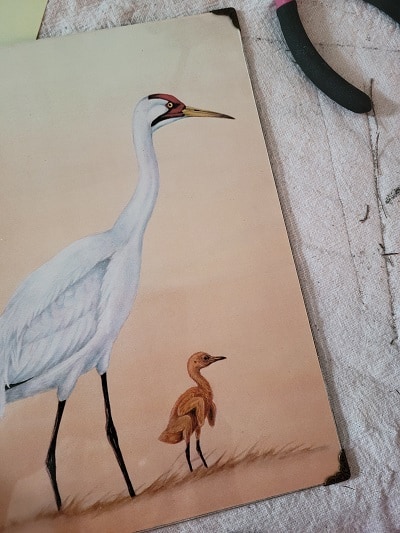 Make Installing Your Gallery Wall Easy
Using blue painter's tape create a grid pattern on your wall. I made the squares in the grid 10 X 13 so there would be an inch of space around my artwork.
Unique Gallery Wall For Under $20
I am absolutely in love in how my gallery wall came out! I cannot stop looking it and thanking God for creating such beautiful birds for us to enjoy.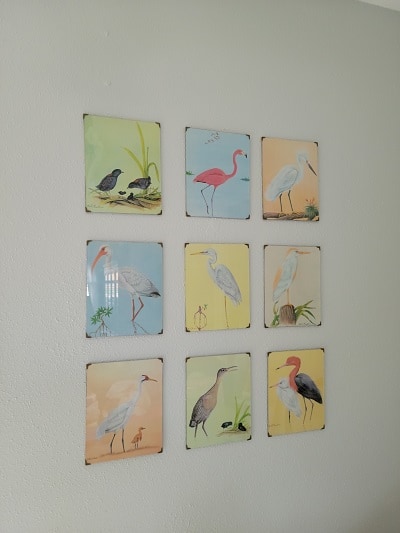 Before You Fly Away To Create Your Own Unique Gallery Wall
Pin this post to Pinterest to help you remember all of the steps to make your own unique artwork – hover over any picture or the image below to save it to your account. So easy!