Easy Way To Makeover A Wooden Doll Dresser
I want to share an easy way to makeover a wooden doll dresser. This piece was very well loved. I purchased it many moons ago at an estate sale for next to nothing to use in our guest bedroom / Etsy shipping office and there it sat with drawers that were falling apart. Until now! When Juliet announced the theme of the February Loverly Blog Hop was Finish Up February I knew this little doll dresser was getting the makeover it needed with a few quick steps made it functional again.
Why Makeover A Doll Dresser?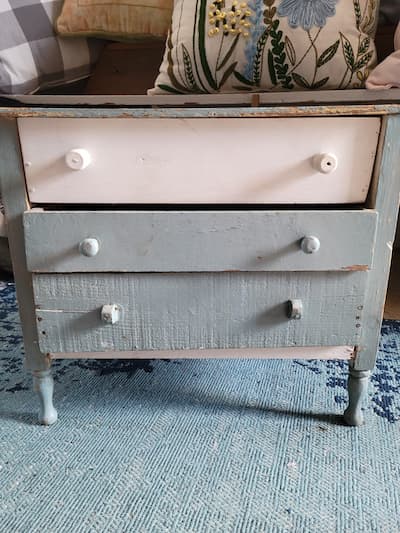 I saw potential in this doll dresser – the chance to "fifth sparrow no more" it into something useful and perfect for my guest bedroom/office.
Instead of a plastic drawer organizer I could use this piece for supply organization
I could use it for extra guest toiletries
And if for nothing else a sweet farmhouse vignette!
Our Favorite
Dresser Makeovers (But Bigger!)
The Steps To Makeover A Wooden Doll Dresser
Clean The Dresser
First things first – I cleaned it very well with a degreaser. It was particularly nasty ;).
Remove Old Doll Dresser Drawer Bottoms
The drawer bottoms were only cardboard and they were falling off.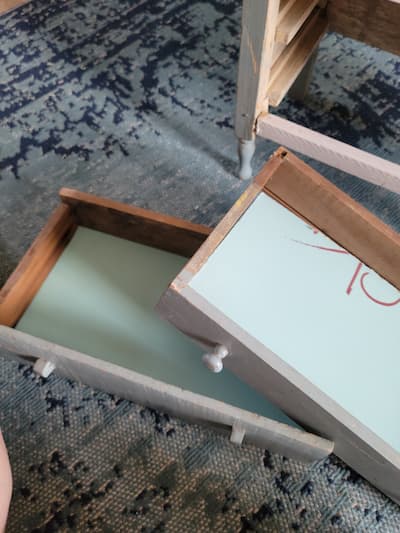 I removed this cardboard with the intent to replace it with a very thin balsam wood.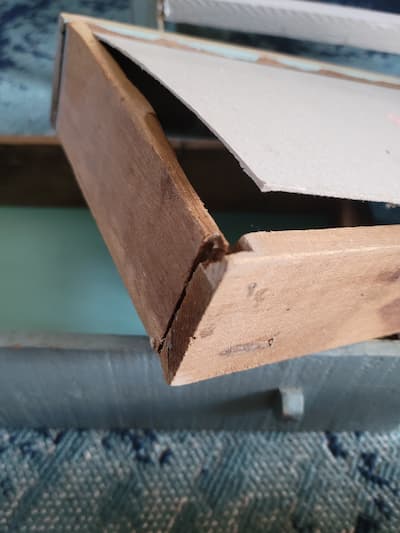 Create New Drawer Bottoms
I traced the sides of each drawer onto my balsam wood sheet. There weren't any straight edges or common measurements between the drawers. So individually traced it was with a pencil.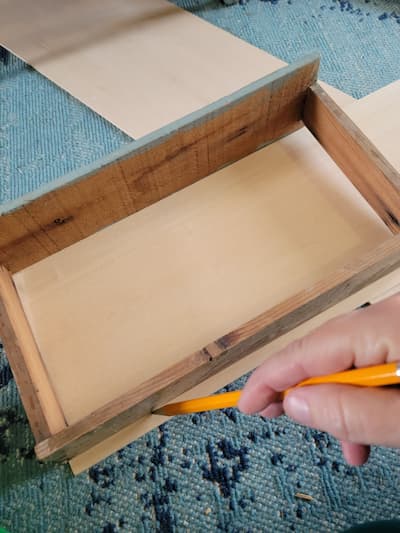 I then used an X-acto knife to cut my balsam wood along the line I drew. It was simple to cut this thin wood with the X-acto knife.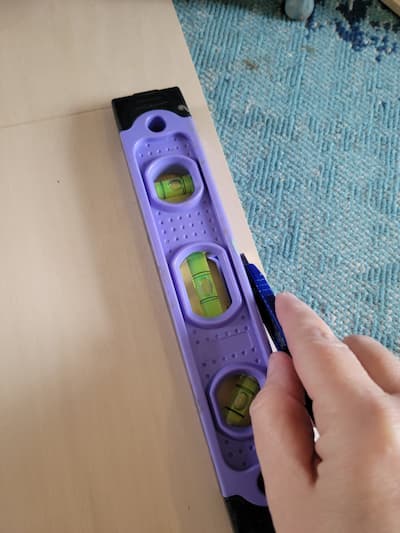 Attach New Bottoms to Drawers
I used a staple gun to attach the wood bottoms and it worked perfectly. A good strong hold and reinforcement. So much better than cardboard!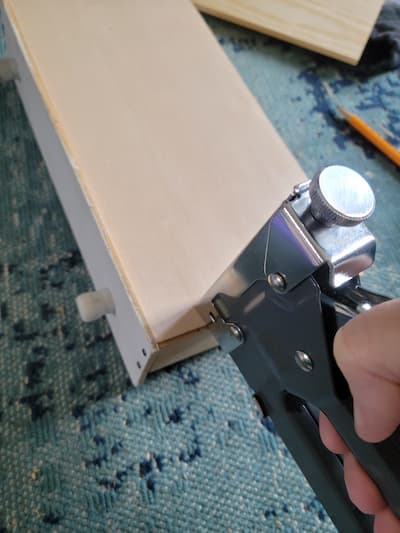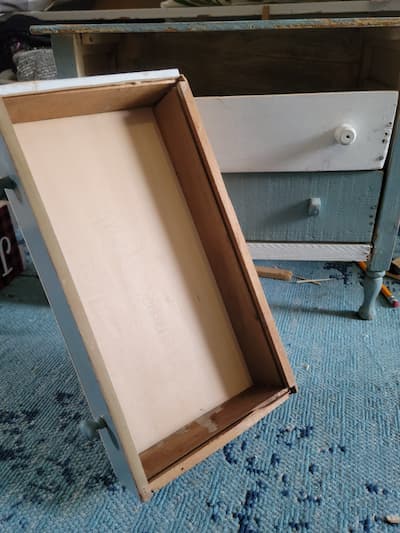 Finishing Up The Easy Way To Makeover A Wooden Doll Dresser
One drawer did not make it to the final project. If I'm honest it is because the drawer completely fell apart while removing the drawer bottom and I could not get it back together. The wood split and the drawer front cracked and I got frustrated. For questions as to why it doesn't have a third drawer I am going to say that I wanted to be able to put tall things in that drawer. And I think that is what we like to call a happy accident!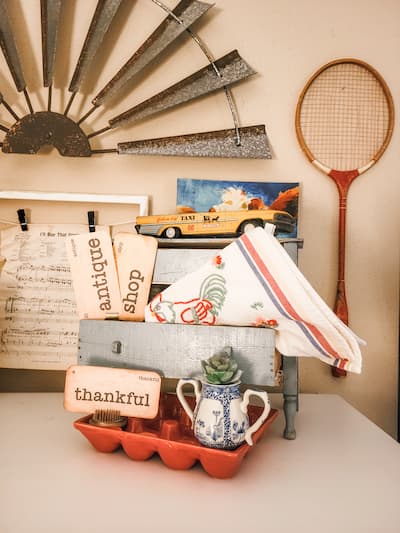 Finish Up February Blog Hop – Check Out What My Blogging Friends Finished Up
Before You Fly Away To Makeover A Doll Dresser
Pin any of the images to Pinterest so you can "fifth sparrow no more" your small piece of doll furniture – hover over any picture to save the pin to your Pinterest account. So easy!