Freedom Rings Bingo Card
$3.00
This printable freedom rings bingo card is the perfect piece of ephemera for a patriotic farmhouse look!
More About The
Freedom Rings Bingo Card
Calling all vintage décor lovers! The Freedom Rings Bingo Card is the perfect décor piece for events, holidays, and everyday decorating.
Whether you are filling a cloche, setting a table, taking a tiered tray up to the next level, putting together a vignette, or creating a flat lay for Instagram this bingo card is a fun, rustic, and vintage touch to your decor.
The distressed, aged-looking "tea-stained" appearance along with vintage clipart on red stripes makes the Freedom Rings bingo card a perfect touch for any and all vintage patriotic styles!
Antique or vintage ephemera is hard to find and especially hard to find when you need a particular word, theme, or a good price! This vintage inspired bingo card takes care of that problem by offering an affordable and easy alternative!
Get your Freedom Rings bingo card today to add to your patriotic vignettes, mantels and tables.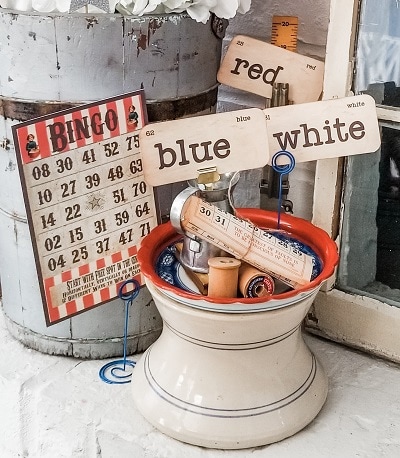 Ready to Feather Your nest with
The Freedom Rings Bingo Card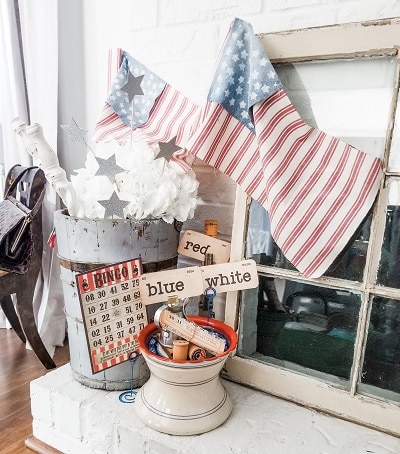 Frequently Asked Questions
THREE SIMPLE STEPS TO FINISHING YOUR Bingo CARDS AFTER YOU DOWNLOAD AND PRINT
Using a paper trimmer or scissors cut the flashcards printed on cardstock out along the edges.
Use the method in this post to distress your bingo cards.
Display on your mantel, when setting a table, a tiered tray or when filling a vignette.
Only logged in customers who have purchased this product may leave a review.