DIY MultiPurpose Message Board
This DIY multipurpose message board which combines a dry erase board and a corkboard will help keep this young man, who this workspace is for, focused. Our children are learning from home full time, part time, or some of the time here and some of the time there and have ALOT to keep track of.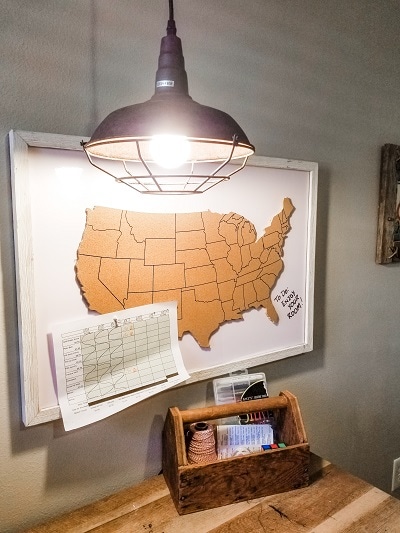 That's why I created this multi purpose message board for this young man, who not only goes to school and plays an instrument but along with his brother is an entrepreneur and runs a small business. Makes me tired just thinking about all of that! He has a corkboard to pin important notes and papers to and a dry erase area to write down all the things that are happening.
A United States shaped corkboard was chosen because it is his and his family's dream to see all of the national parks that the United States has to offer. Now that is a dream I am totally on board with! From Alaska to Hawaii, California to Maine and everything in between this young man wants to see it all!
DIY MultiPurpose Message Board Supplies
A frame, repurposed or clearance – doesn't need glass or backing
United States shaped corkboard or the shape of your choice
Foam board
Gorilla Glue (to adhere the foam board to the frame, you can also use staples but I was afraid they would go all the wat through the frame)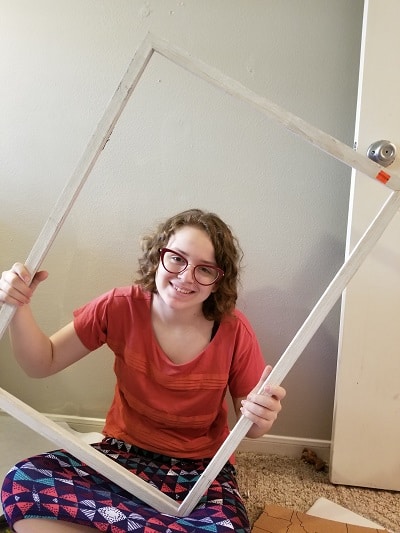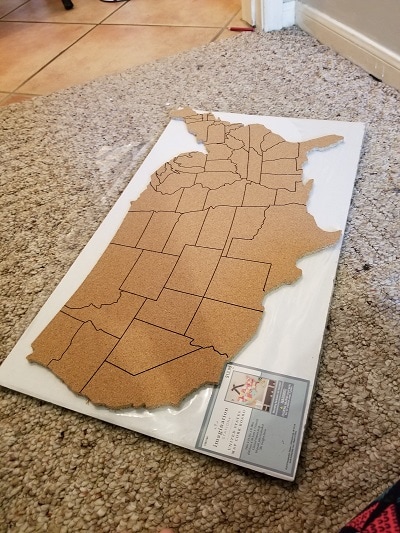 Steps to make your own Message Board
Apply the dry erase paper to the foam board. The foam board was sticky backed as well as the dry erase vinyl so it wasn't going anywhere!
The foam board fit perfectly in the frame. No need to cut down, it was win in my book!
Glue the foam board into the frame with gorilla glue allowing it to cure and set up.
Glue the corkboard onto the center of the dry erase board with gorilla glue allowing it to cure and set up.
Attach hanger to frame and hang!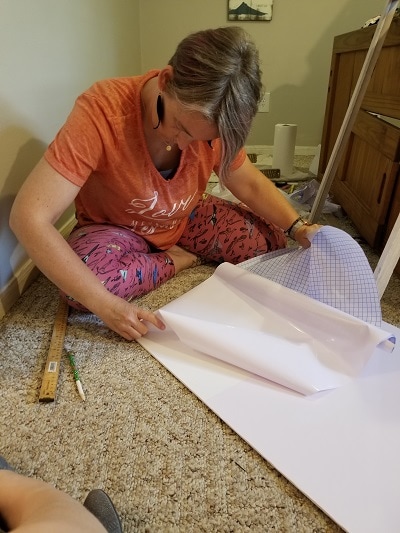 A Finished DIY Multipurpose Message Board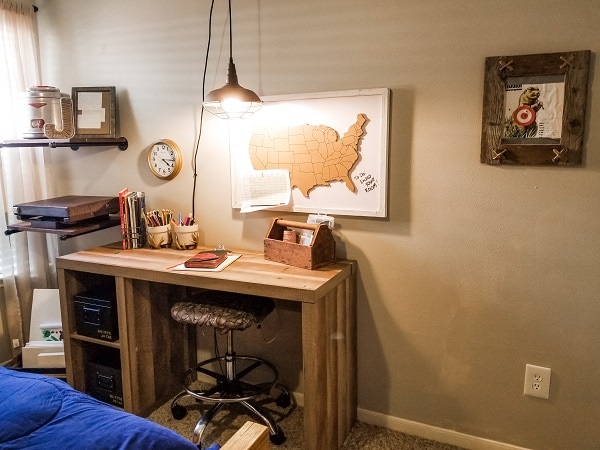 Before You Fly Away To Create A DIY Multipurpose Message Board
Pin this for later!
See what I did there? HeeHee, pin, like on a corkboard. I love a good pun but really pin this DIY multipurpose message board for later and you can check out other awesome hunting theme room organization like fake ammo boxes here.