Create A Santa's Workshop Tiered Tray
We aren't making an ordinary tiered tray, we will create Santa's Workshop tiered tray! It is straight from his workshop where he is no doubt gearing up to hit the skies to deliver gifts to all the good girls and boys. The elves are up to their pointy ears in toy production as we speak!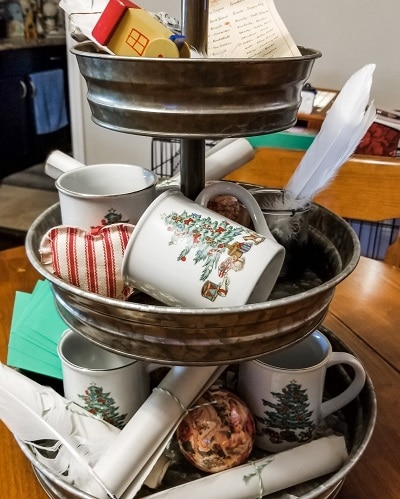 What I Used To Create A Santa's Workshop Tiered Tray
I set up this three tier tray as if it were on Santa's desk! Using Christmas decorations and office supplies to fill these Santa themed vignettes, I included –
small wooden and fabric ornaments – I chose ones that looked handmade and wooden ones that looked like small toys. I thought they looked like prototypes for elf built toys!
resume paper – I tore and inked the edges to antique them – use this method for an easy way to do the paper tearing on the edges. Roll these papers into a scroll and tie with green or red twine.
green envelopes – I'm fairly certain Santa Claus uses only red and green office supplies!
coffee mugs – for a quick cup of hot chocolate or apple cider to have with his cookies, of course!
that absolutely perfect and darling Santa's list print – see below how to make your own!
an ink pot with a "feather pen" – directions to make this simple craft below
Create Your Own Naughty and Nice List For Santa's Tiered Tray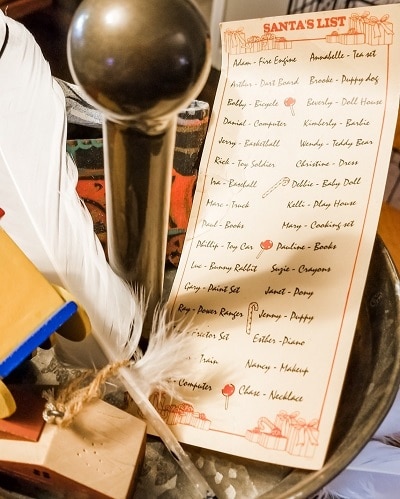 You can make your own Good Boys and Girls List very simply!
Start by searching for popular baby names from any year – I love this one. On the site you can look for different years, perhaps a special year to you!
Copy and paste that name list to a word document or in Canva.
Add a toy image or name next to each name.
The last step is to add the words "Santa's List" to the top and a border if you want.
Or get a copy of Santa's Good Boy and Girl list right here!
Download Santa's Good Boys and Girls List For Free!
Santa's Ink Pot DIY Craft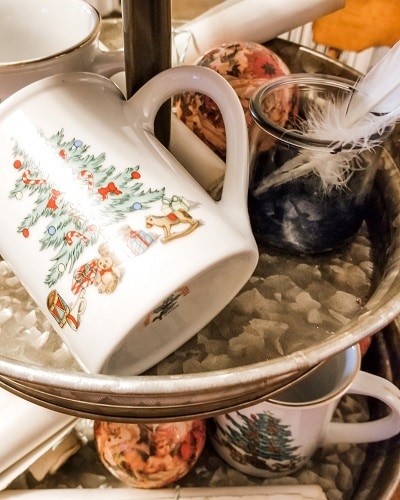 I painted the inside of a Yoplait Oui Jar, just the bottom half, to use as Santa's ink pot in this three tiered tray for Santa's Workshop. I also dipped the tip of the feathers in the sparkly blue paint to create a "feather pen". Head to my Instagram post to see the painting process!
Santa is ready to tackle Christmas with this three tiered tray for his workshop. He's ready to answer the letters, plan the toy production and make everyone's Christmas merry and bright!
From Twigs & Fluff, Our Shop
Before You Fly Away To Create A Santa's Workshop Tiered Tray
Pin any of the images to Pinterest so you can create a Santa's workshop tiered tray – hover over any picture to save the pin to your Pinterest account. So easy!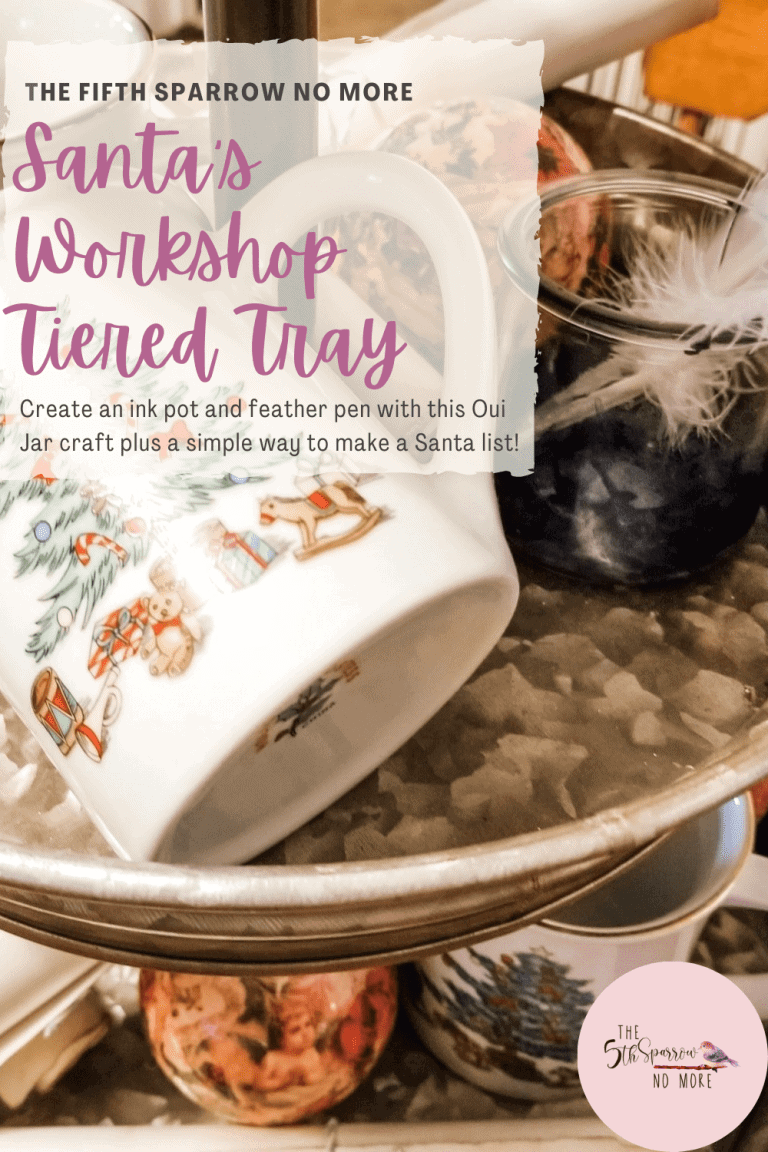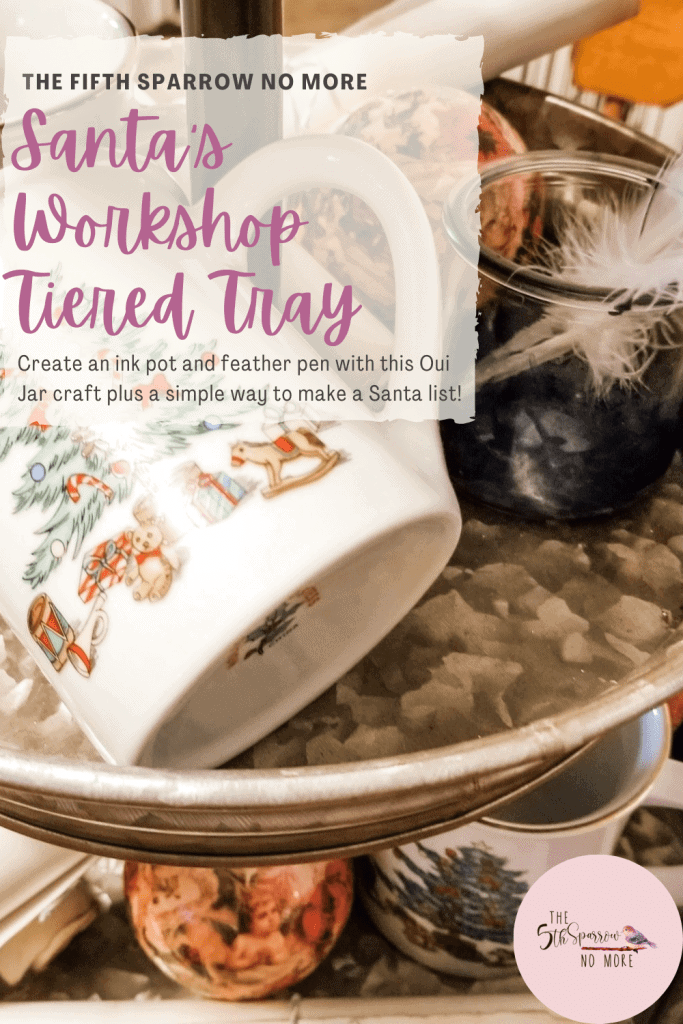 Visit Twigs & Fluff For Printable Planners and Guides, Wall Art, Flash Cards and More